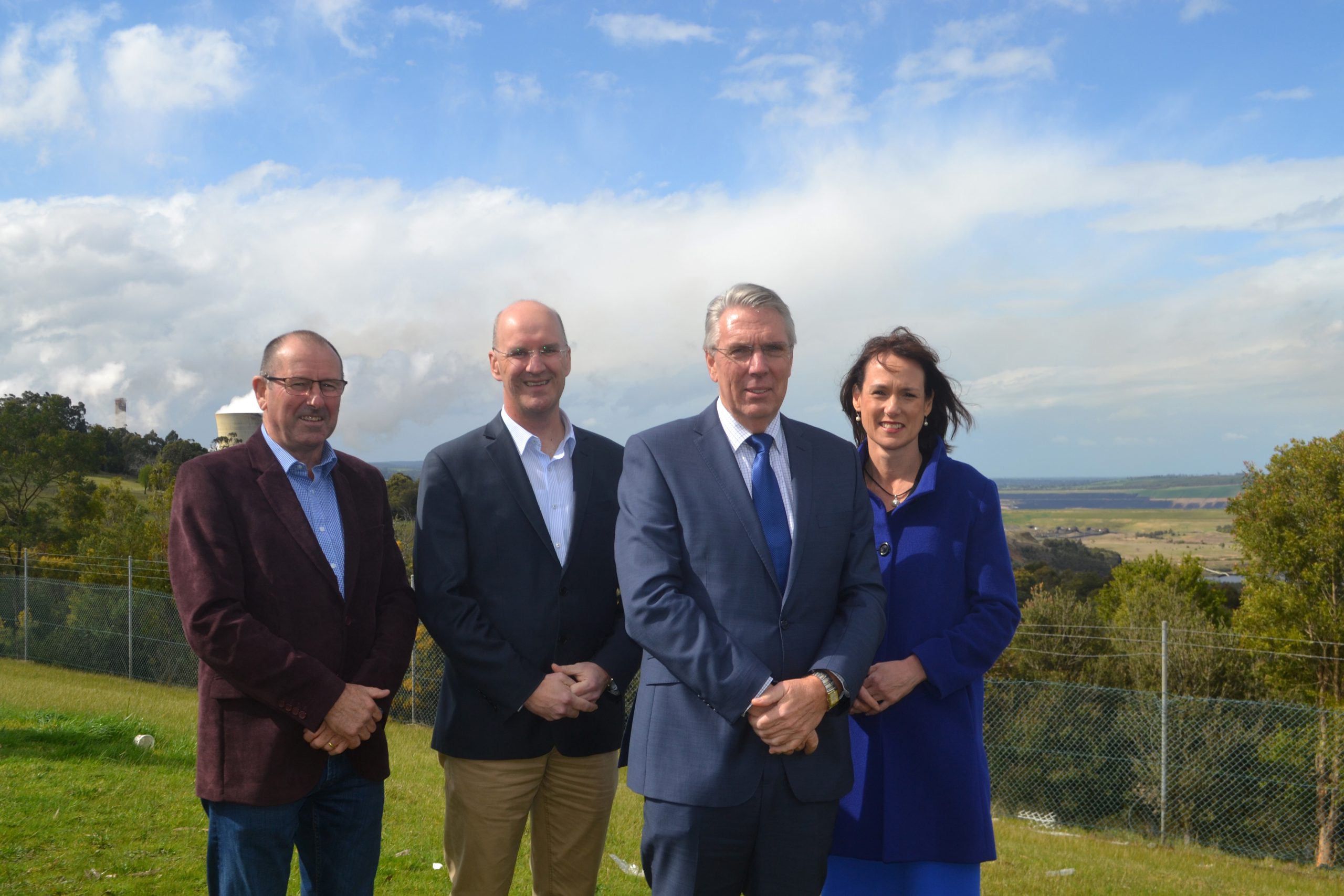 The Nationals leadership believes that the development of a new high-efficiency, low-emissions power station at the old Hazelwood site would be the answer to an impending energy crisis that lurks on the doorsteps of every Victorian.

Victorian Nationals leader Peter Walsh pointed to a recent report by Australian Energy Market Operator warning of potential blackouts in the region during summer during a visit to the region yesterday.
"What we want to see is the right policy settings, the right investment advice that private enterprise can build a new high efficiency, low emissions, power station here in Latrobe Valley before the next generator actually closes," Mr Walsh said yesterday.
"I think to say that with demand management we are going to ask senior Victorians and pensioners to actually turn off their air-conditioners in the hottest weather this summer to save power."
Mr Walsh said while renewable energy was "part of the mix," the region would still need coal-baseload power that is low emission, high efficiency and sustainable at the immediate time to address a potential power crisis.
"If we don't have a new power plant here we will be suffering the worse when the next power plant closes," he said.
"And we do know that they have a life expectancy and their life expectancy is coming to an end."
Mr Walsh said what was needed at the moment was the right policy settings so that private enterprises can move to build a new plant at the old Hazelwood site.
"The Latrobe Valley has powered Victoria for generations and we believe it can power for generations into the future but we need an investment certainty we need policy settings so private enterprises can build a new plant here," he said.