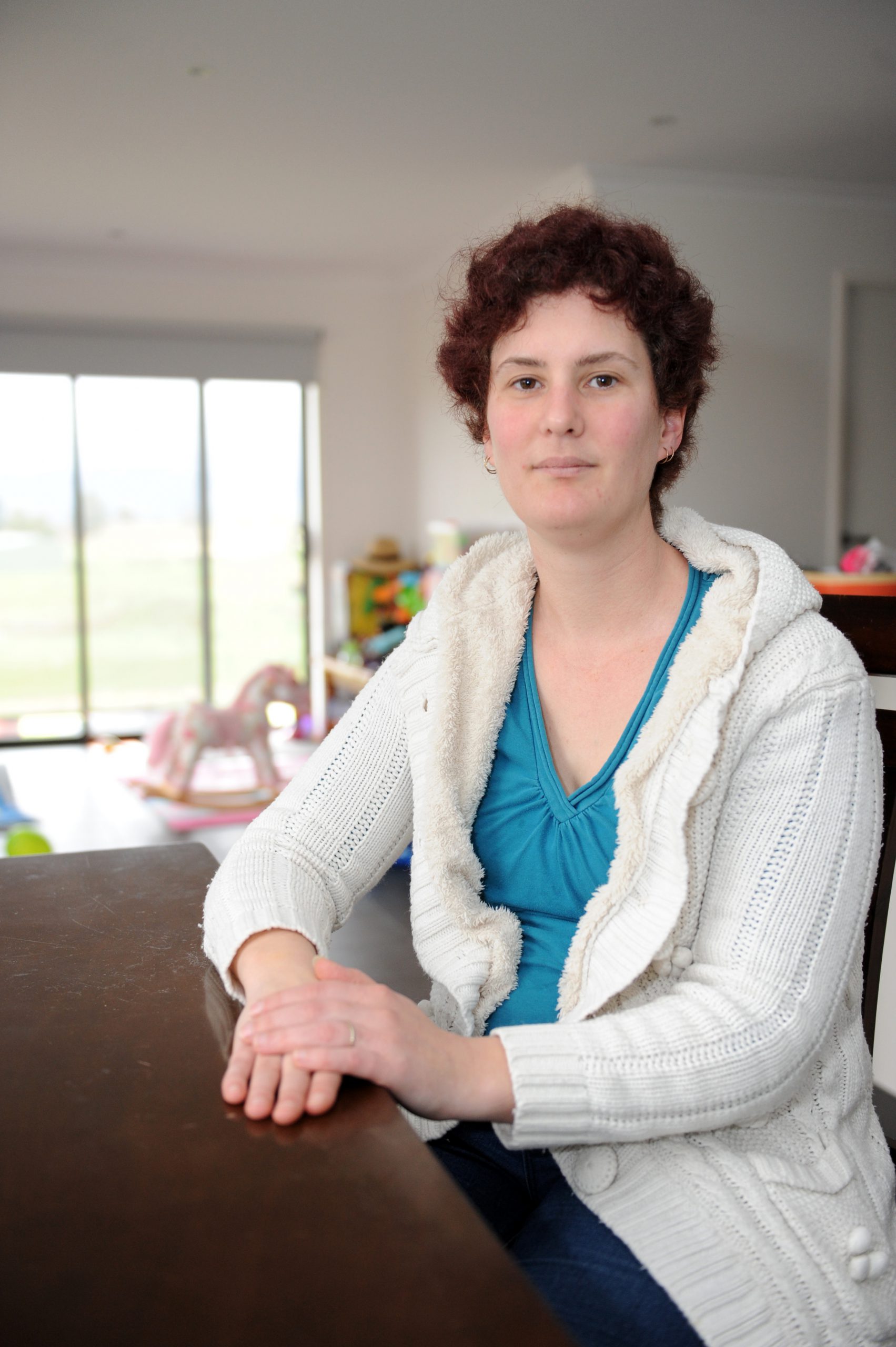 Yinnar resident Delya Wade is not excited about the National Disability Insurance Scheme rolling out in the Latrobe Valley next month.
Ms Wade, whose 20-month-old daughter Amanda has Down syndrome, said she found the community information sessions conducted for NDIS more confusing than enlightening.
"We've gone to a couple of community information sessions. They're so contradicting themselves that it's confusing on what it [NDIS] is," she said.
Ms Wade said until now she had been unsure as to how the NDIS would support Amanda's needs and its effect on the current assistance they receive.
"They say one thing, then the next seminar they say 'no it's been scrapped'," she said.
Amanda is registered with Better Start, an early childhood early intervention program funded by the federal Department of Social Services for children with a disability that allows funding for equipment and services until a child turns six.
Since July last year, the NDIS has progressively been introduced in stages in different parts of the country as a new scheme to support people with disability and help them participate in the community and gain employment.
Disability support will be moved to the NDIS once it rolls out in an area.
Ms Wade is concerned that Amanda will miss out on special equipment from information gathered from one of the community information sessions.
"I was told that equipment is no longer covered, you need to buy it yourself which is very expensive," she said.
Special equipment is crucial to support children born with Down syndrome as they are more likely to have weak muscles that develop slowly compared to others without the condition.
Ms Wade said she made some enquiries with service providers but received contradictory replies.
"Not even the people that are doing the NDIS fully understand it themselves so how can they explain it to someone who's got a special needs child?" Ms Wade asked.
"It just seems that the NDIS is a great big shamble, like a big snowball type of thing. They don't know what they're doing with it.
"[It's] like they're just making that up as they go but they haven't thought about it properly," she said.
When approached for comment, a spokesperson from the National Disability Insurance Agency, the office that manages the NDIS, said equipment to support children with disability may be covered by the scheme as long as it is backed up by professional advice.
"The NDIA may fund equipment that is evidence-based and prescribed as effective in the support it offers to the participant's disability, as well as the impact it has on their functional ability," the spokesperson said.
The NDIA spokesperson said NDIS support can be obtained through a local area coordinator who will engage participants with the scheme.
Families that have children currently receiving Better Start support will be contacted by their office once the scheme is in the area, the spokesperson said.
More than 5000 existing clients in inner Gippsland are expected to transition on to the NDIS between 1 October and 30 June next year, although some participants have already received support ahead of the scheme's rollout in the area, the NDIA spokesperson said.