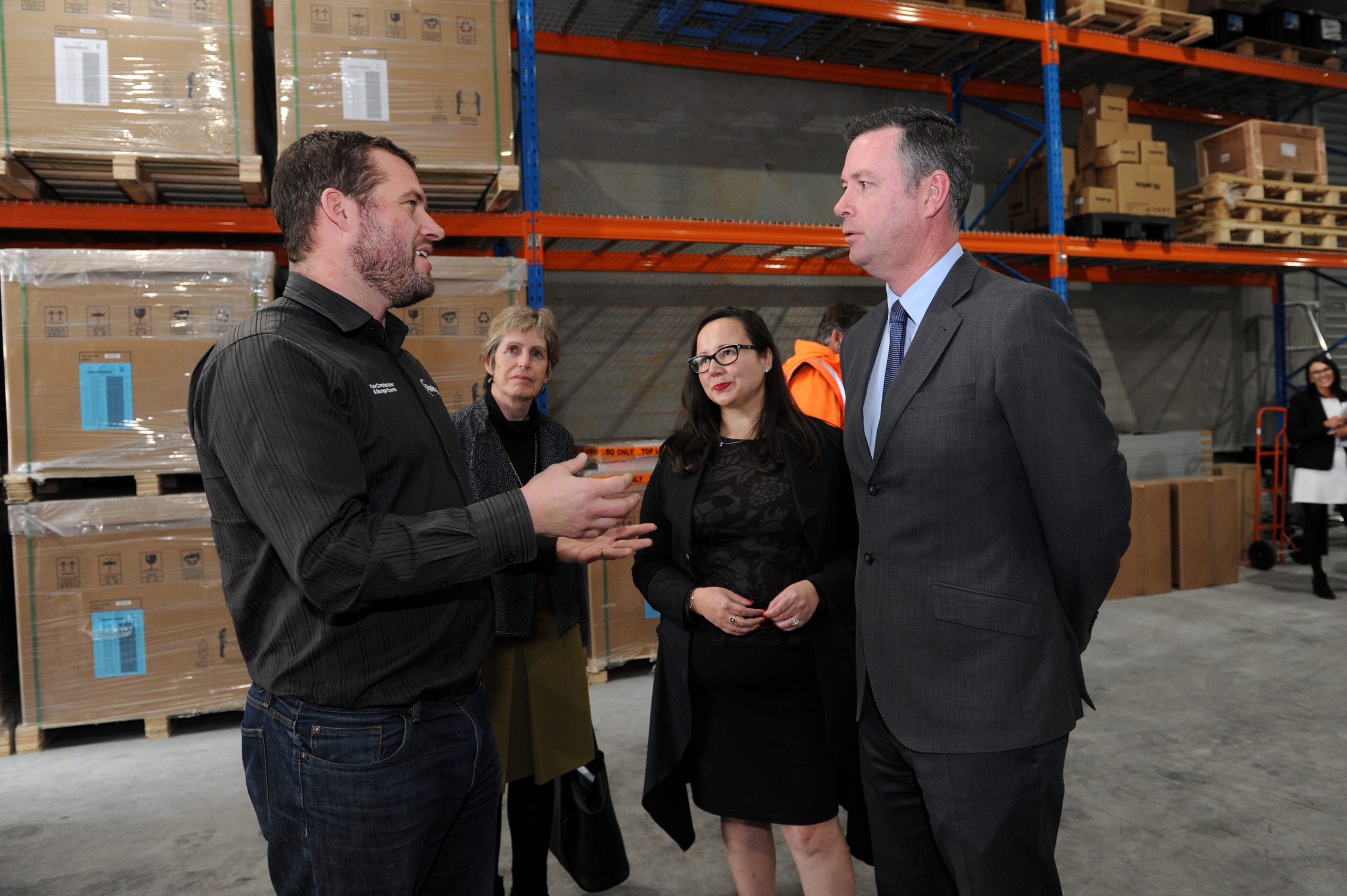 "It's really different to the power industry. But I'm still in the power industry, just renewable energy."
Ex-Hazelwood worker Geoff Gatt, like so many others in the Latrobe Valley, performed unstable casual work in the months after the power station closed in March this year.
"I was concerned because I didn't have anything to go to at the time," he said.
Mr Gatt, however, began work in May as a labourer with Gippsland Solar as a result of a state government grant the company received as part of the $10 million Latrobe Valley Economic Facilitation Fund.
"It was fantastic to get a call and get offered this job, and it's been great since. I love it, it's totally different to what I did but I love it," Mr Gatt said.
As a result of the grant, Gippsland Solar has been able to expand its operations to meet increased demand for solar power systems, which has included the construction of a new facility in Traralgon and allowed the local business to hire nine additional staff already.
Gippsland Solar managing director Andrew McCarthy said the company had committed to hiring 14 staff within the first two years after receiving the grant.
"With this new facility we can afford to employ more staff and we've got the room for them," he said. Mr McCarthy said the company had initially hired Mr Gatt to help out for a few days.
"His work rate was outstanding, we couldn't' afford to let him go," he said.
"Investments like this allow us to grow and capture a larger chunk of that market which in some cases doesn't even exist."
While in Traralgon on Wednesday, State Industry and Employment Minister Wade Noonan said it was a "great story" of a business that had started very humbly that has been able to grow and expand.
"The (Latrobe Valley Economic Facilitation) Fund is all about growing jobs and diversifying the economy," he said.