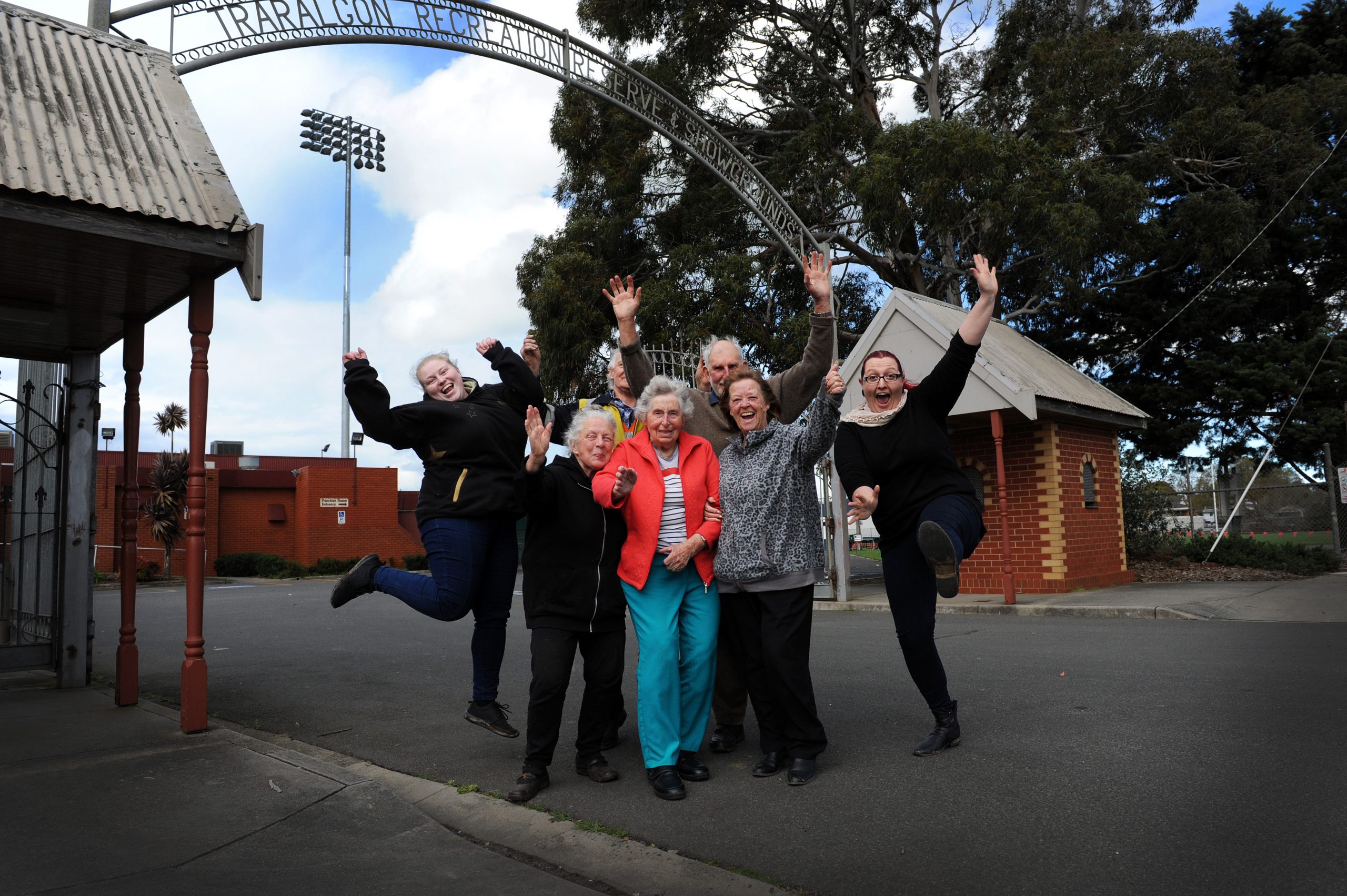 The historic Traralgon Show will go on following a groundswell of support and sponsorship from the local community obtained in the space of a month.

Event organiser, the Traralgon and District Agricultural Society, voted yesterday afternoon to proceed with the show after enough money was raised to pay for it.
Ag society member and Gippsland Ranges Roller Derby Club president Caitlin Grigsby said about 20 businesses and groups had rallied behind the event offering cash and in-kind support.
"The agricultural society are overwhelmed. They're just totally blown away," Ms Grigsby said.
She said the community had contributed more than $17,000 in cash and $20,000 through in-kind support.
"Those who can't donate have offered their time," Ms Grigsby said.
"We're just stunned."
It came after organisers launched a campaign in August to save the show in its 129th year, seeking $20,000 in 20 days to ensure the event was funded up front and not reliant on people coming through the gates.
The Traralgon Show has battled with a drop in attendance in the past decade, following a similar trend for agricultural shows across the state.
Last year's event broke even and the theft of copper pipes from one of the agricultural society's sheds dealt organisers a further financial blow.
But an unlikely partnership with the roller derby club has brought the agricultural society into the digital space and bolstered its fundraising efforts.
"All the 17 or 18 years I've been here is finally coming good," society secretary Lorraine Anderson said after yesterday's vote.
"The committee works their heart out for this show. When you get down in a hole, it's so distressing. [Now] I'm over the moon."
She said her heart went out to the roller derby club and everyone who had rallied behind the event.
"I'm so thrilled. It just means everything to me."
Ms Grigsby said while the show had been saved, the organisers still welcomed further sponsorship as they wanted to make the show "better than ever".
Plans are in motion for the introduction of affordable family attractions like face-painting and Santa Claus, as well as a photo booth and market stalls.
There are also efforts to introduce small additions to the equestrian events.
"Everything's honoured and improved," Ms Grigsby said.