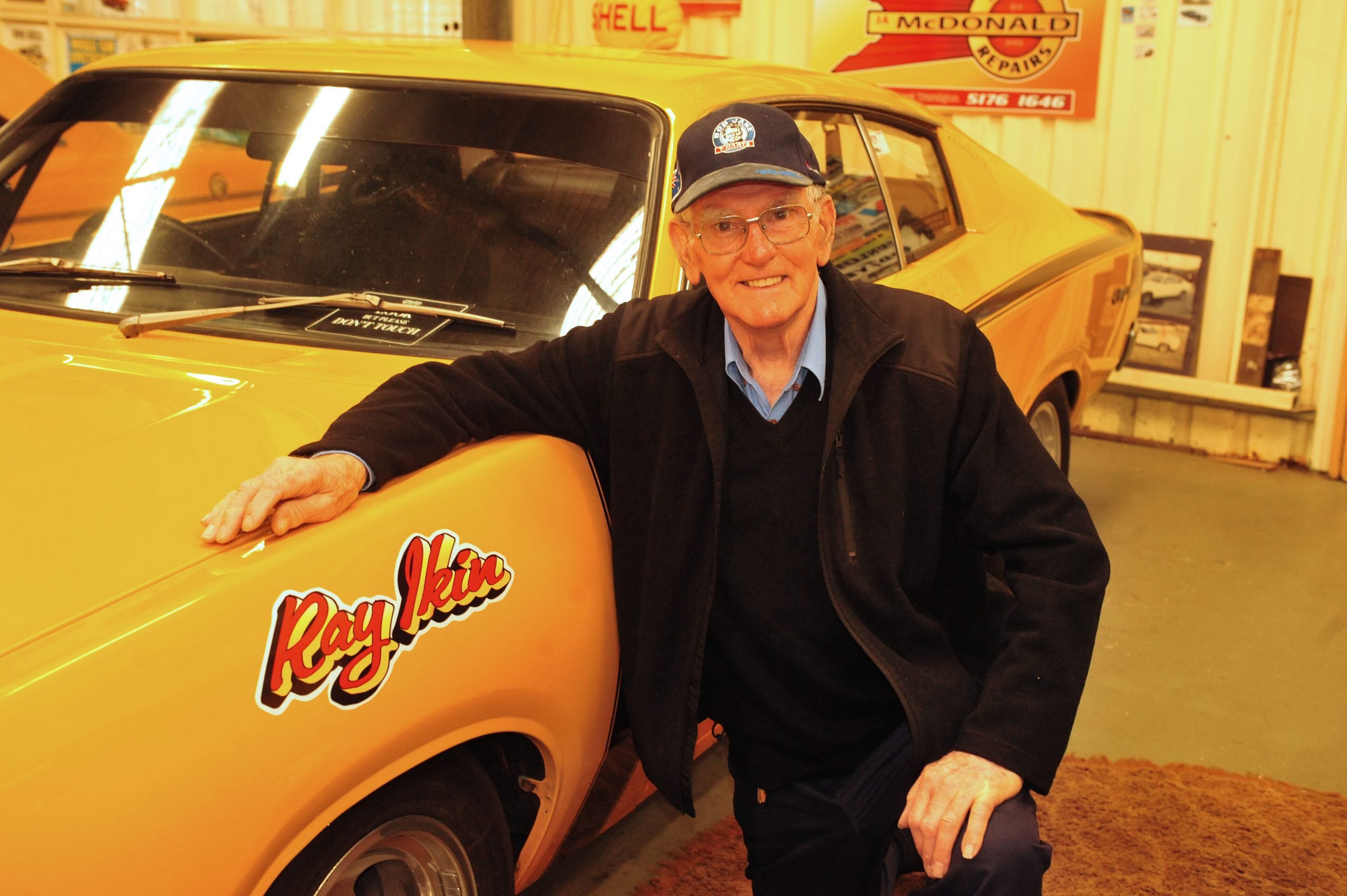 Some of Australia's most unique and fascinating muscle cars will be on show this weekend at Traralgon in a collection that's rarely been seen by the public.

Vehicles including a Leyland Force 7, a HJ and HT Monaro and a four-speed V8 Charger are just some of the classics expected to draw a crowd this Sunday when the collection's owner opens the doors for cancer research.
Father-and-son racing duo Jim and Steve Richards will also appear during the event, aimed at raising money for the Traralgon Cancer Council.
The collection's owner, Ray Ikin, said other cars likely to receive attention would include a 1968 Rambler Javelin, build 21, out of 90 ever built at AMI in South Melbourne, and a 308 SS four-speed Holden Torana Hatch.
"This collection is going to appeal to any car buff, racing enthusiast or person who has a fine appreciation for old cars," Mr Ikin said.
"I've restored them for as long as I can remember, I kept the ones I liked and one thing led to another and it just got out of hand. The shed's had to get bigger, and bigger, and bigger."
Vehicles including a replica model of the XB Ford coup Jim Richards drove at Bathurst in 1977 and a Ford Escort similar to Colin Bond's used in the 1970s are also part of the collection.
"The orange Leyland Force 7 is probably one of the rarest here," Mr Ikin said.
"There was only 10 of them ever made. They were planning on making a lot of them but Leyland in England pulled the money on them pretty quickly.
"It's been mentioned it would go for half a million dollars but whether that would be right, I don't know."
Traralgon Cancer Council publicity and fundraising officer Sally Wilson said the 21-car collection would be open to the public at Traralgon on Sunday from 10am to 2pm.
"We're looking forward to doing something a bit different rather than a high tea or common cancer fundraiser," Ms Wilson said.
"We're always looking at different ways of raising money and Ray's very generously offered this and because he doesn't open it very often, it was too good an opportunity to let go."
But it's not the first time the collection has been open to the public, with the cars previously showcased in fundraisers for Latrobe Regional Hospital.
Other cars on show will include a replica 1972 Peter Brock Torana, three different Chargers and a Rambler Matador, build 35 of 85.
The collection is located at 32 McMahon Street, Traralgon and will be open from 10am to 2pm on Sunday, 24 September.
Cost is $8 for entry.
For more information, phone Sally Wilson on 0488 512 087.