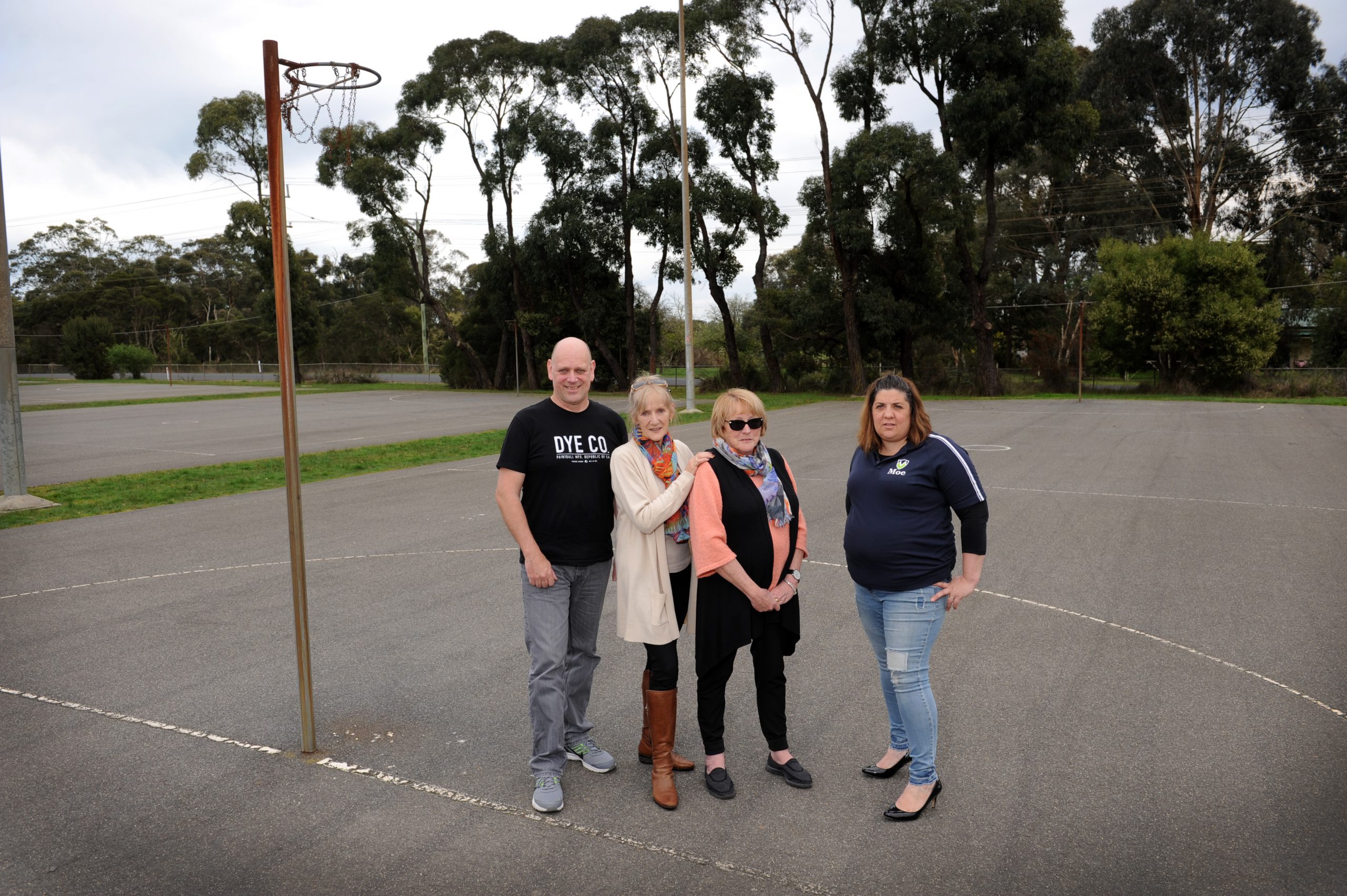 Federal funding for new netball facilities at Monash reserve will ensure netball continues in Moe for the next 20 years, Moe and District Netball Association president Tara Kennedy said.
Federal Member for McMillan Russell Broadbent today announced $800,000 for the development of the facilities.
He also announced $1.1 million for the development of a table tennis facility for table tennis group, the Moe Newborough Keenagers.
The funds will come out of the federal government's Latrobe Valley Local Jobs and Infrastructure Package, delivered through the Community Grants program.
Ms Kennedy said the Moe and District Netball Association had been working for seven years to secure funding for a new netball centre.
"Today was one of the most exciting milestones we've had," she said.
"It is exciting that our kids will have an opportunity to play netball in Moe.
Ms Kennedy said the development was approved by Latrobe City Council in 2015 and that it would include ten courts, all lit with a brand new pavilion.
"It meets the compliance of Netball Victoria and we'll be able to hold netball all year round," she said.
"We'll be able to reintroduce an adult competition and hopefully a masters completion and we'll be able to hold tournaments again, which will bring some much-needed financials into the community."
Ms Kennedy said the new facilities would help netball grow as a sport within Moe.
"We're already growing at a great rate but (the new facilities) will definitely improve it," she said.
"A better location means mums can drop the kids at soccer or football. We're much more central down at Monash Reserve, so we think we'll attract more kids."
Mr Broadbent said the new netball and table tennis facilities would benefit the community as a whole.
"Building a new building like this, a whole lot of people are going to get work. The architects are going to be at work and council is going to be heavily involved," he said.
Mr Broadbent said table tennis group the Moe Newborough Keenagers numbered about 100-150 players.
"It's a place where older people can have an enormous opportunity to socialise and play a sport that they can all play," he said.
"A whole lot of people have enjoyed so much of what Keenagers is all about."
Mr Broadbent said club members set up the table tennis tables on Latrobe Leisure's basketball courts and pack them away each session.
"Unfortunately the club had set a limit on its membership, with little opportunity to expand, but that is all about to change," he said.