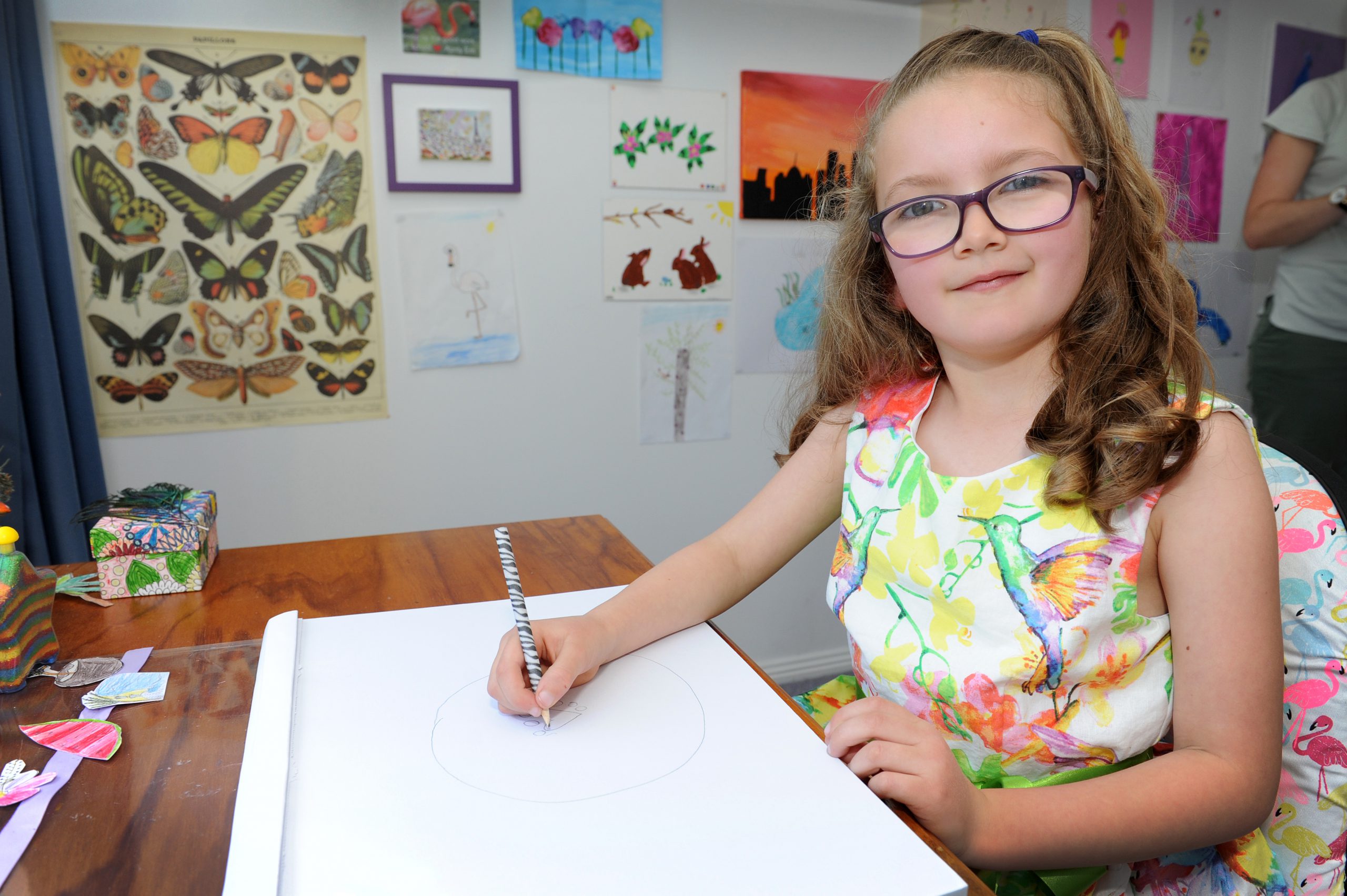 It takes many artists years to break onto the international scene, however Traralgon resident Amelie Harper has done it at just six years old.

Amelie won the Jiangsu International Youth Painting Contest out of more than 500 entries from across the world.
Asked to produce a work of art that represented her home, Amelie's watercolour piece depicted the wetlands of the Traralgon Railway Reservoir Conservation Reserve.
"I like the ducks, I like the lilypads and I like going walking there," Amelie said.
Amelie's love of drawing coincides with her other love, wildlife.
"Amelie loves David Attenborough and watching his documentaries," her mother, Megan Harper, said.
"She loves birds, particularly flamingos and peacocks.
"I have piles and piles of her paintings and drawings."
Ms Harper said she took Amelie to the reserve where they found a table and Amelie sat and painted for about an hour, producing the watercolour piece.
"She still had a few little things to do on it when we got back, but it was mostly done then," she said.
"It's a fun spot to have lunch and take the bikes."
Ms Harper said Amelie's painting would be exhibited around the world.
"She's a bit of obsessed with drawing," she said.
"We bought her a desk for Christmas where she sits and draws. We're very proud of her."