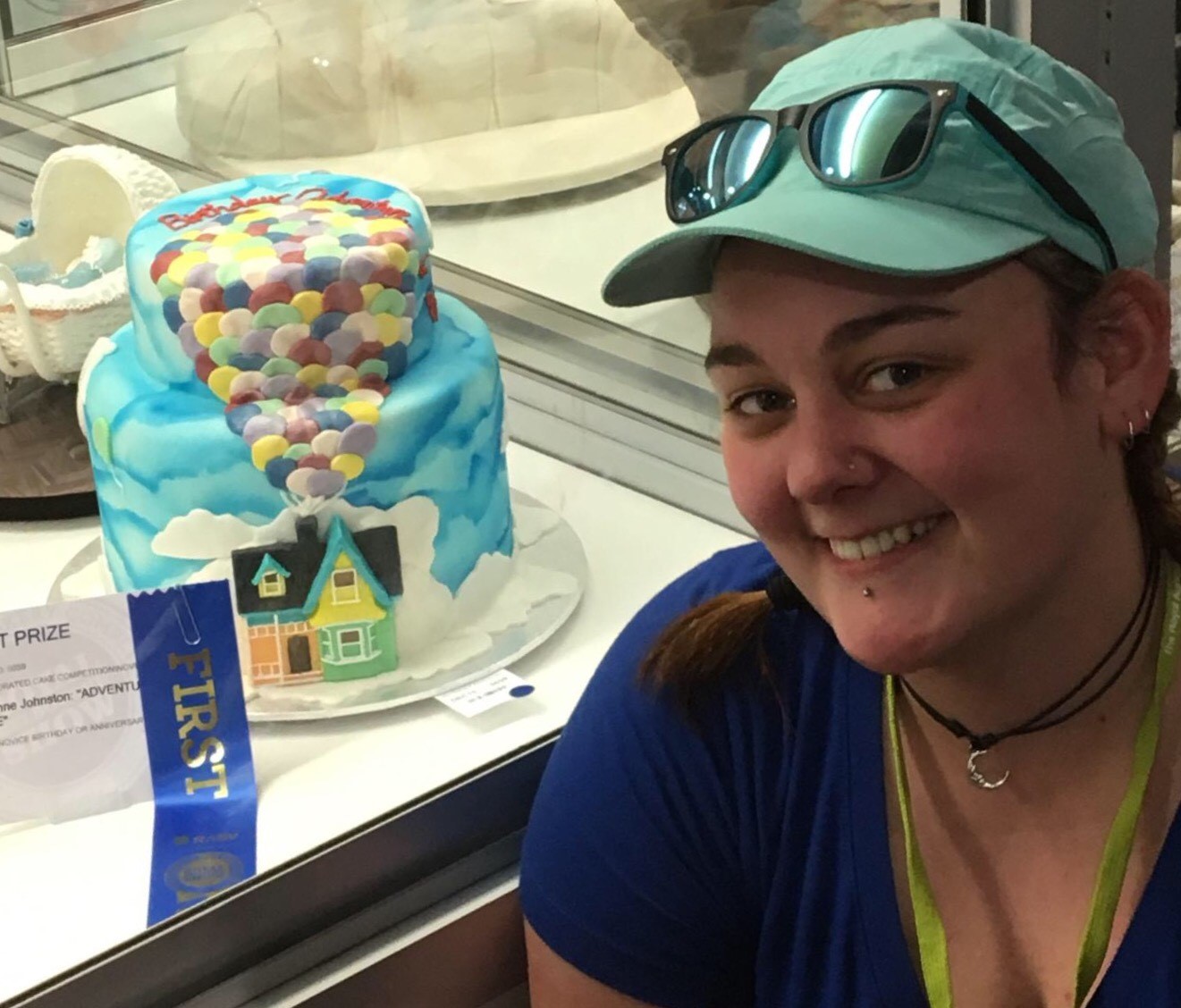 Cheyenne Johnston was only 15 when she made a secret mad dash to her family's kitchen to bake her mum an orange poppy seed cake for her birthday.

Three years later she now has her own cake business and last month received first prize for making the best birthday cake in the novice category at the Royal Melbourne Show Art, Craft, and Cookery Competition.
She also picked up second place in the miniature special occasion cake and modern wedding cake categories and was highly commended in the Christmas cake competition.
Cheyenne's interest with cakes and cupcakes was stirred as a 10-year-old when she watched her mum and two grandmothers prepare for birthday celebrations for their huge extended family.
"I always have memories from birthdays and I want to create memories for myself and for people as well," she said.
"You don't remember the cups that were part of your theme, you don't remember the things you have that have hung on your walls but you remember the big cake as your table centrepiece and you're making edible memories."
Her mother, Jane, said Cheyenne began making birthday cakes for other family members and friends at 16 and by word of mouth other people started placing orders for different occasions.
Last year, Cheyenne, the oldest among four children, opened her own business in the middle of revising for her final year 12 exams.
"[Cheyenne] just told her father and I at the end of June that this is what she plans to do and paid her business registration and has taken over my kitchen in my house," Mrs Johnston said.
Mrs Johnston said Cheyenne didn't have any formal baking training but was "very visually adept" and initially wanted to be a fashion designer when she was in primary school.
One day she was making a cake for one of her children and Cheyenne got involved and from then on became consumed at perfecting her craft.
"So afternoon teas on the weekend became this monstrosity, just became out of control," Mrs Johnston said.
"[I was telling her], 'You can't make all these seven cakes for afternoon teas, we're all going to get diabetes'."
She said the family were fully supportive of Cheyenne's chosen career path with her three siblings acting as her "brainstorming club" who contribute in terms of themes and designs for her cakes.
Cheyenne loves everything Disney and used the movie UP as her inspiration for her winning birthday cake.
Her parents gave her a return trip ticket to Disneyland in the United States as a graduation gift.
Mrs Johnston said she was proud that Cheyenne has kept herself grounded despite her achievements, spent family time considering her hectic schedule, and remained community-minded.
"She's been very careful about … thinking about providing something of good quality without thinking about massive profit which makes me really proud," she said.
In the next 18 months, Cheyenne plans to start looking for a shopfront for her business she plans to call Chey-de-Bakes and give her mum her kitchen back.
For more information, visit
www.facebook.com/cheydebakes