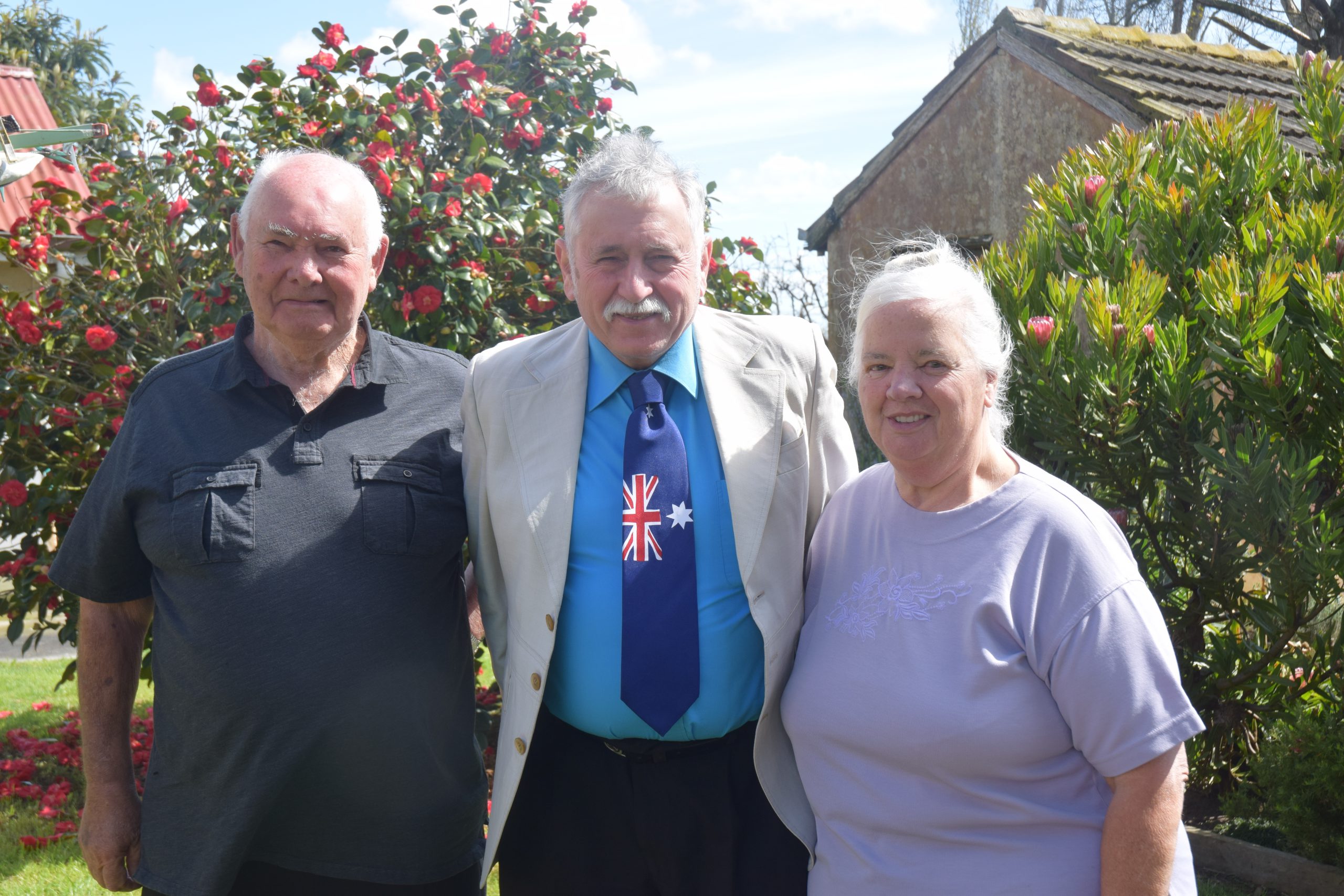 A commemorative service to recognise the Morwell and district soldiers who fought in the Boer War will be held in Morwell on Wednesday.

More than 23,000 Australian soldiers served in the war during the country's first conflict in a foreign country.
Commemorative service project researcher Rob de Souza-Daw said the service would pay homage the soldiers and civilians who travelled to South Africa and fought in what he referred to as the "forgotten war".
"There were 51 soldiers from the Morwell district who fought in the Boer War," Mr de Souza-Daw said.
"This included soldiers that lived in the Morwell district and left the area before the start of the conflict and a handful of soldiers that came to live in the district after the war.
"These soldiers are those that served in Victorian Colonial Contingents, who served in other Australian Colonial Units and also those which served in British irregular units. Two of them served in New Zealand units."
In addition there were three civilians from the Morwell district who served in military-related roles, including the railways, the British Royal Engineers and one civil farrier who served in the British Army.
During the war, five soldiers from the Morwell district lost their lives, while a handful remained in South Africa where they lived either temporarily or for the rest of their lives.
"It's over four generations now since the Boer War and in many cases, some of the soldiers didn't have any descendants and hence they are forgotten both in respect of military history and in respect to family history as well," Mr de Souza-Daw said.
"This commemorative service is a once-in-a-lifetime opportunity to recognise these people because a service like this has never been held for the Morwell and district soldiers before."
One of the five Morwell district soldiers who died during the war was Private George William Bolding of Hazelwood North.
But his death was not due to a conflict-related injury.
George and his brother John Bolding enlisted for war at the ages of 25 and 22, respectively.
John Bolding served in the First Victorian Contingent given his previous experience with the Victorian Rangers while his brother George enlisted in the Third Victorian Bushmen's Contingent.
"One of the main killers was enteric fever, which we know today as typhoid, and Private George William Bolding died in Pretoria from enteric fever at a military hospital on the 24th of October 1900," Mr de Souza-Daw said.
"I think the soldiers would've anticipated the conflict and risk of death and injury but I don't think they would've anticipated how deadly disease would've been."
Private George William Bolding was buried in a military plot in the Church Street Cemetery in Pretoria.
His brother, Private John Bolding, returned to the Australia where he later married and had 15 children.
He died at the age of 80 at Wonthaggi in 1957.
"Nearby [George William's] grave only a few metres away is another Morwell district solider by the name of Farrier Thomas Joel Rose and he would've been known to the Bolding brothers. He actually grew up at Yinnar and worked in Morwell as a blacksmith," Mr de Souza-Daw said.
"Not far away from them, is the grave of another Morwell district solider by the name of Sergeant Michael Terence McDonald who was from Yinnar.
"As you can see, the Morwell district was very well represented in this conflict. The overall majority were farmers or from the farming community."
The great nephew of George and John Bolding, Graeme Bolding, who lives at Hazelwood North, said the commemorative service would finally recognise the men from the district who served in the conflict.
"My father was in the Second World War so was his brother and they were recognised rather well whereas the Boer War soldiers have rarely ever been acknowledged up until now," Mr Bolding, who will be attending Wednesday's service, said.
"I believe it is important to recognise servicemen and women who served our nation in any conflict, but these people in particular who have largely been forgotten.
"This service really makes you appreciate what people like George and John Bolding did and how they literally put their life on the line in a time of crisis."
The Morwell District Boer War Commemorative Service will be held on Wednesday, 11 October in the Anzac Room at Morwell RSL, 52 Elgin Street from 11am.