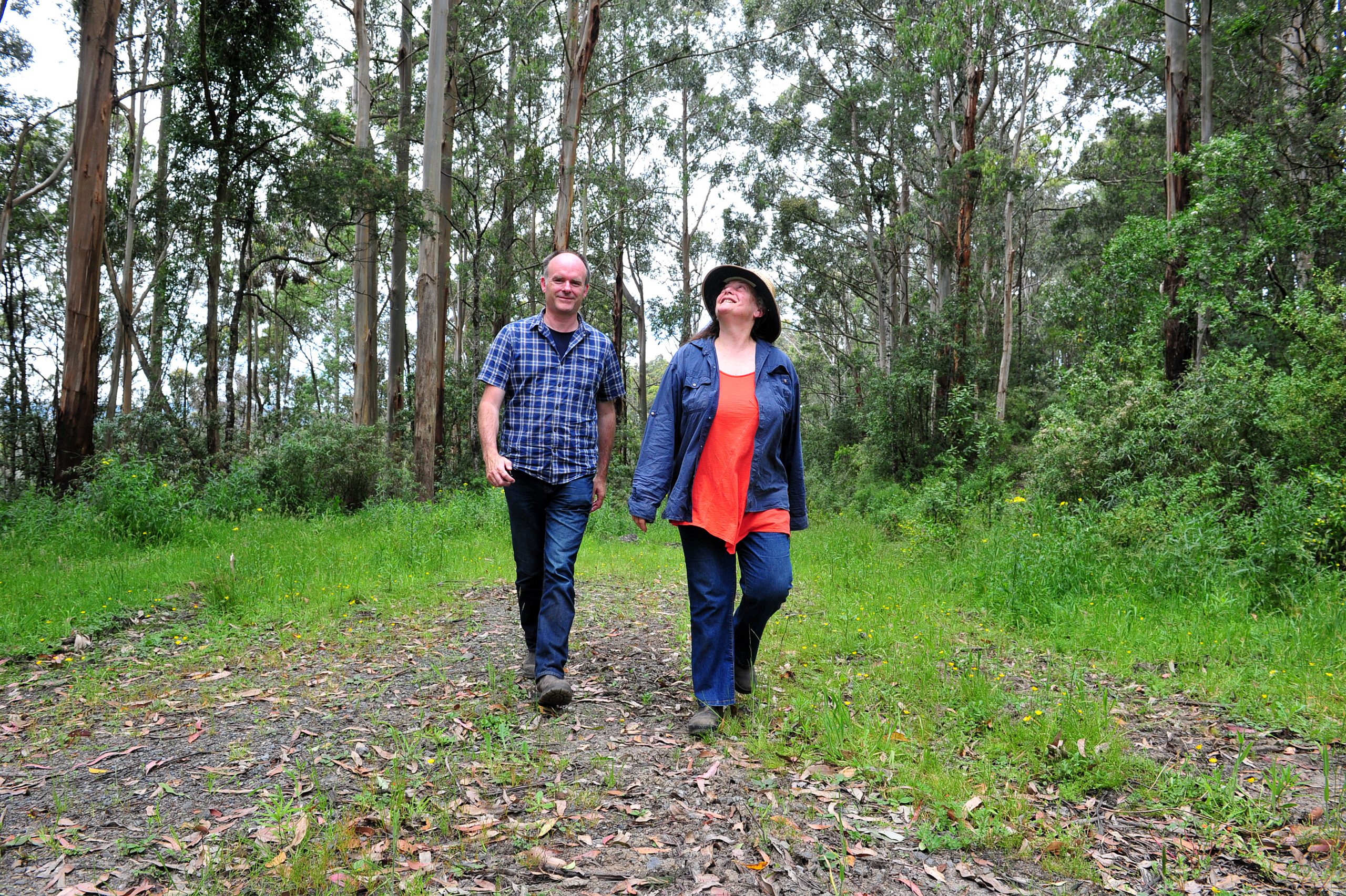 State Minister for Energy, Environment and Climate Change Lily D'Ambrosio has announced about 1200 hectares of environmentally significant 'cores and links' land in the Strzelecki Ranges formerly leased by Hancock Victoria Plantations will be returned to public management.

It comes after a 2008 agreement between the Brumby government and HVP Plantations outlined 8000 hectares, known as the cores and links, would be returned to the public for conservation.
The cores and links connect Gunyah Gunyah Reserve in the west to Tarra-Bulga National Park in the east, and comprise five core areas including Gunyah, College Creek, Jack River, Tarra-Bulga and Merriman's Catchment.
"We will continue to work with the community around the future of this new conservation reserve," Ms D'Ambrosio said.
Friends of the Earth's Anthony Amis and Friends of Gippsland Bush's Susie Zent said while the announcement was an important step forward, they wouldn't be celebrating until the area was "actually reserved".
"This means the [Victorian] governor has to sign off on it," Mr Amis said.
"That is expected to happen in the next couple of months."
Achieving protection for this significant land has been a long journey for Mr Amis and Ms Zent.
"This whole issue has taken 20 years to come to fruition," Mr Amis said.
"It's not quite over yet. We'll be watching very closely to see what will happen."
Ms Amis said the cores and links corridor was of national and state significance.
"College Creek is a site of national conservation significance. There is a species of fern inside the catchment, the slender forked fern, which is threatened," he said.
Ms Zent said the area was also home to the Strzelecki south east Gippsland koala.
"It has a unique genome not found in the rest of Victoria or South Australia," she said.
Mr Amis said the land could potentially draw many tourists to the area in the future.
"Definitely in the long term we envisage there will be people flocking to these areas … I imagine it would be a big draw card for tourism," he said.