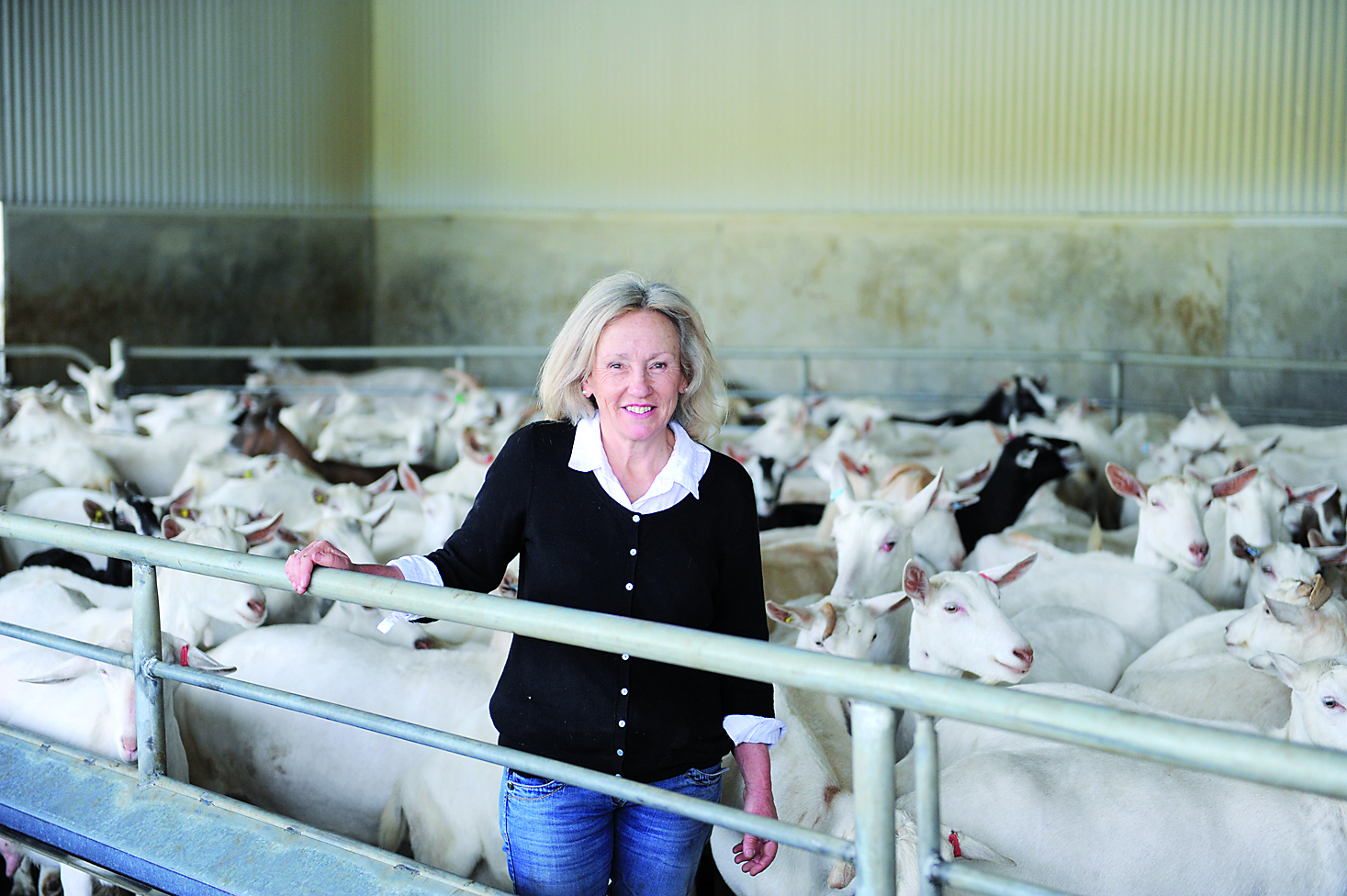 Originally from New Zealand, goat farmer John Gommans came to Australia to buy some equipment from a factory that had shut down.

"The factory was on sale though, so we put 500 [goats] on a plane and came over here," he said.
With a number of farms across Victoria, Mr Gommans operates a goat farm in Trafalgar and the popular Gippy Goat Caf and demonstration dairy in Yarragon.
"We've had the Traf farm since 2005, it's a lot bigger than [the Yarragon farm]," Mr Gommans said.
"This one at Yarragon is a demonstration unit so people can have a view of the goats getting milked and we wanted to make that view accurate.
"We've got about 1650 goats milking at the moment here."
Contrary to the popular opinion that goats are hardy and will eat just about anything, Mr Gommans said goats were actually quite picky livestock.
"They're a very particular animal and they're quite sensitive," he said.
"They don't like change, they don't like the hot, they don't like the cold."
Mr Gommans said the goats lived in barns, which many people often thought was "unnatural".
"Some people have an issue with the barns … but the goats like to be warm and dry," he said.
"We harvest the paddocks for silages which helps keep the goats free from intestinal worms.
"We are very aware of treating the goats well. It is important for us to have happy, healthy, clean goats."
He said an interesting fact about goats was that many lactose intolerant people were able to consume goats' milk without any or as many side effects as would occur if they drank cows' milk.
"We don't claim to be lactose free, but in many cases people who are lactose intolerant find goats milk easier to digest," Mr Gommans said.
"They can often drink more goats' milk than cows' milk. Some of our staff don't drink cows' milk but they do drink goats' milk.
"It is also an A2 product."
Mr Gommans said the market for goat milk products was "substantial".
"A lot of [our product] is exported," she said.
"In terms of market, a lot goes to China and South-East Asia."
Yarragon farm manager Ngaire Beckett said the goats were very easy to work with.
"They like looking, they like interaction with human beings and they all have their own personalities," she said.
Ms Beckett said the goats were milked twice a day, with one of the milkings open to the public.
"It takes about three-and-a-half hours to four hours to milk," she said.
"It will speed up later in their lactation cycle."