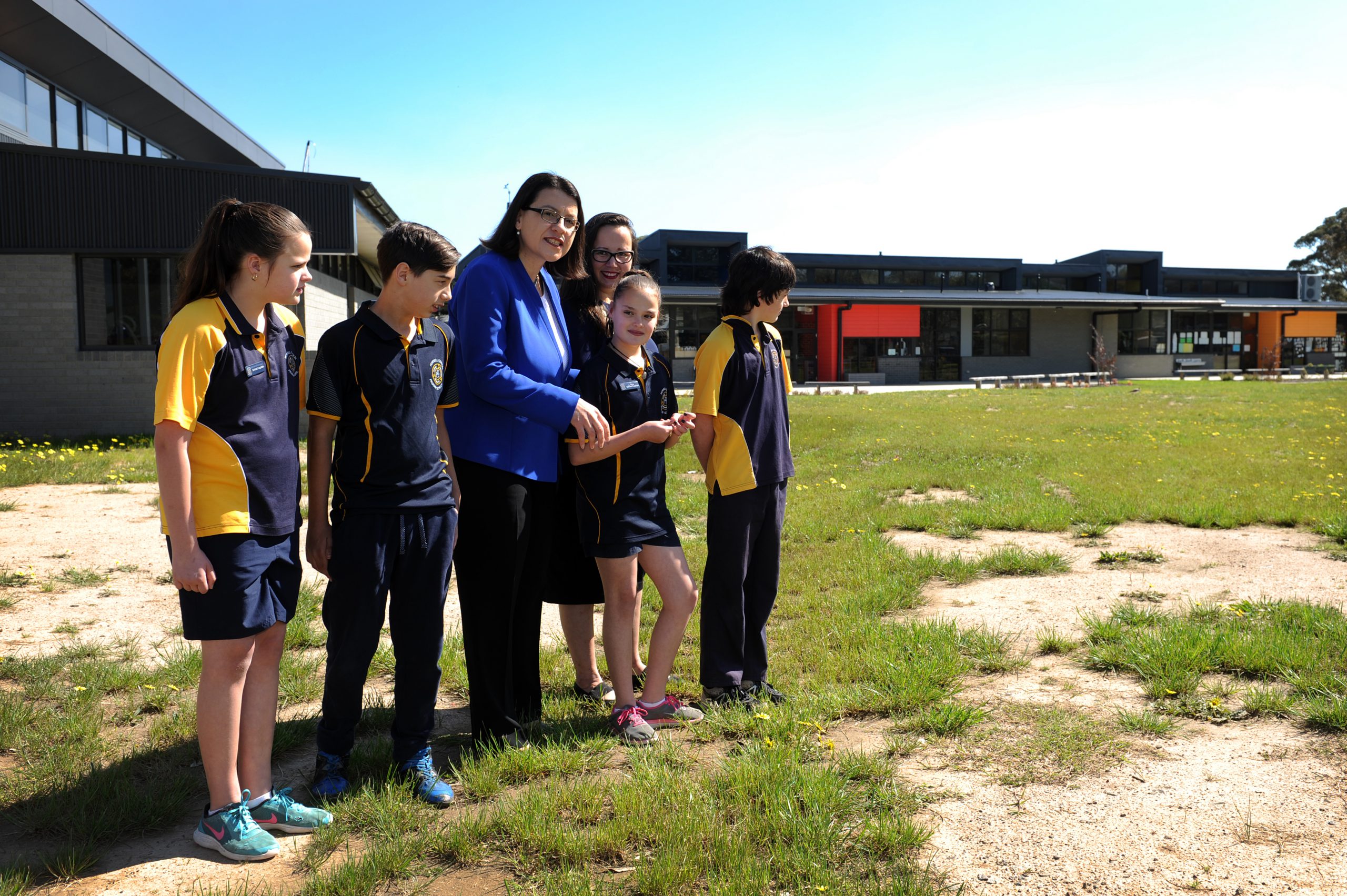 A new kindergarten and family health service facilities will be built at Morwell Central Primary School.
State Minister for families and children Jenny Mikakos announced the integrated learning centre during a visit to Morwell on Tuesday.
The new facilities will include rooms for three and four-year-old kindergarten programs as well as other services Ms Mikakos said may include childcare services, maternal child health services and other parent and family services depending on demand and local needs.
Construction of the facilities is expected to begin mid next year and will open in 2019.
Ms Mikakos said investment in the early years of childhood was "absolutely critical".
"Providing modern state-of-the-art childhood facilities is designed to give every child the best start to life," she said.
"We know that if [children] participated in kindergarten they do better in school later on, they will have a better chance of getting a great job and [will] do much better on in life."
Ms Mikakos cited research which indicates one in five children begin primary school not fully prepared for the transition from kindergarten to school.
"We have a fantastic new school … already in operation here and it makes sense to have a state-of-the-art kindergarten … open here as well," she said.
"It will act as a feeder kindergarten for the future.
"It is convenient for parents dropping off preschool-aged children and primary school-aged children at the same time."
Member for eastern Victoria Harriet Shing said the kindergarten would provide "flexible, accessible and affordable local services as our community grows".
The kindergarten and centre forms part of state government's $10 million plan to build three early childhood facilities at new government primary schools.