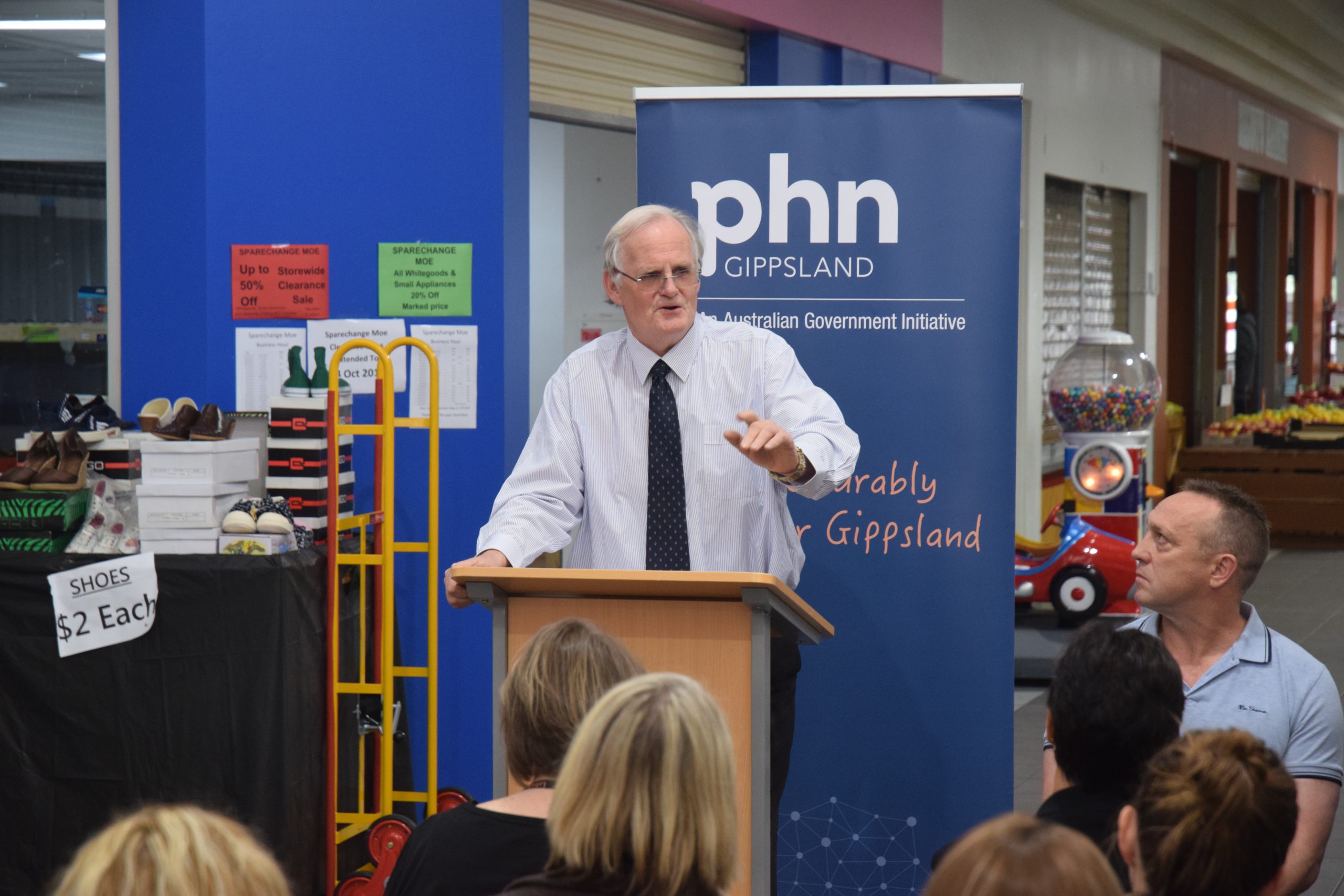 A new Australian-first program to curb smoking rates in the Latrobe Valley has been launched by the Gippsland Primary Health Network.

Smoke-Free Latrobe will provide specialist training to local general practitioners, as well as practice nurses, pharmacists, dentists and oral health professionals to help provide residents with expert quitting advice and support.
The Latrobe Valley has one of the highest smoking rates in the state, with 24 per cent of the region's population picking up a cigarette on a daily or occasional basis.
It compares to 20 per cent of people who smoke across Gippsland and significantly higher than the state's average, with only 13 per cent of Victorians smoking.
Local doctor Fred Edwards said the initiative would help doctors initiate discussions with their patients about potential ways to quit smoking.
"This is a three step program … first of all we ask, then we give information and then we refer people onto the Quitline," Dr Edwards said.
"The opportunity is there in the consult once you've discovered a patient is a smoker to really see if they're enthusiastic to take up the discussion and consider giving up smoking.
"I think once you've got somebody considering it, then you're well on the way to success."
He said the training would help medical professionals encourage patients to quit smoking across the region.
"I think people come in with an agenda [for] their appointment, and smoking may not be on their agenda," Dr Edwards said.
"So it's important that the doctor finds an opportunity to try and introduce that subject into that consultation.
"Everybody knows about lung cancer but the things people don't know so much about is mainly the vascular diseases, particularly in the lower limbs because we do get a lot of people who develop very serious vascular problems and that's one of the biggest other issues."
Gippsland Primary Health Network is running the initiative in partnership with Quit Victoria and the Department of Health and Human Services and will be funded through the state government's $27 million Healthy and Strong Latrobe Initiative.
State member for Eastern Victoria Harriet Shing said the program would give local GPs skills and confidence they require to support their patients to quit smoking.
"Trusted family GPs are well placed to make a real difference in fighting high rates of smoking in the Valley," Ms Shing said.
"More people smoke in Gippsland than any other region. Our pioneering smoking cessation program will significantly reduce harm caused by smoking in the Valley and save lives.
"Working side-by-side with the community, we are designing and investing in better and tailored services that will improve health and wellbeing in the Valley."
Gippsland Primary Health Network said the system would be rolled out across Victoria once testing was complete.