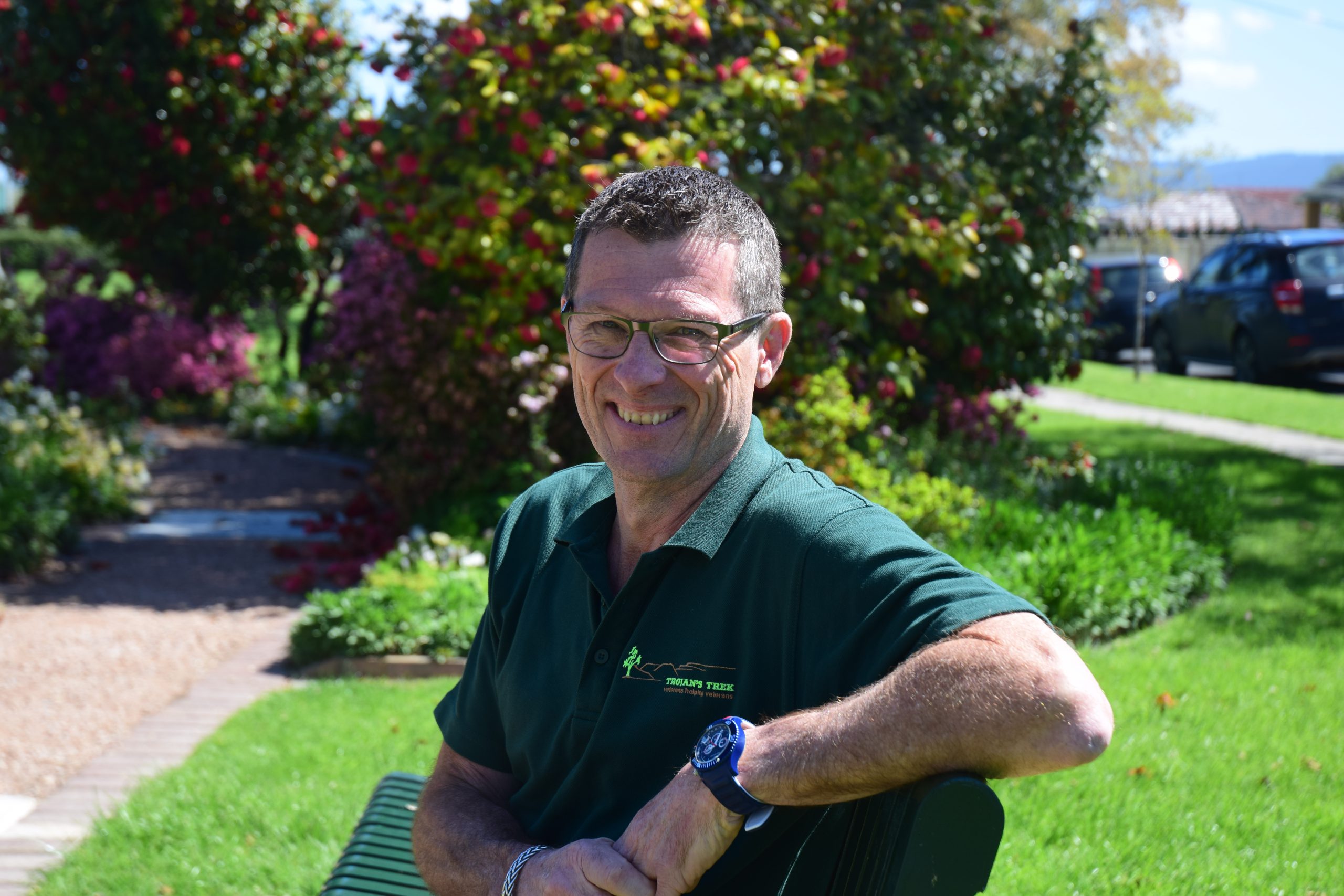 Mirboo North paramedic Don Gillies said he felt brand new when he relocated to Gippsland in 2001 after 20 years working in the city.

"I thought … 'I'm right, no dramas', and naively came out to the country thinking I had very little to learn," Mr Gillies said.

He quickly discovered there were other challenges unique to the country despite smaller populations.

"In Melbourne you can't travel for too many kilometres in any given direction and you hit a major hospital," Mr Gillies said.
"It was challenging, but it actually made be a better paramedic because I really, I had no one else to rely on, and that goes for all rural paramedics all of us working alone all that time."
Mr Gillies is now entering retirement as the Mirboo North team manager and was recently awarded a Long Service medal for his 35 years with the organisation, and a National Medal, second clasp, which followed his Ambulance Service Medal on Australia Day in 2016.
The paramedic study differed in his time, where he did four weeks training before launching into on-the-job placements.
"Now you do a three-year degree and then become employed by an ambulance service," Mr Gillies said.
"Sitting there three years waiting to do the job would just about kill me."
Mr Gillies has since done the current degree at Monash so he can "hold up a bit of paper and say I have one of those too" and because of his desire to maintain standards.
Unfortunately for paramedics, there's only a certain degree of training they can do to prepare for the extreme encounters unique to emergency services.
Mr Gillies said he had suffered post-traumatic stress disorder for many years due to a number of incidents, which included an event where he was nearly shot by a firearm.
"The only thing that saved me was the fact the weapon didn't go off. It was under my chin," he said.
"I've had breakdowns in the past. I've managed that through professional assistance and through family and support of my peers."
He said recognising and understanding his condition helped him cope, and being prepared to stand up and talk about it was useful.
"In the past it was something you had to keep hidden, otherwise you were seen as weak, and that compounded the issue," Mr Gillies said.
"I've seen other friends … collapse and I've had other friends take their own life as a result of PTSD and that's what's driven me to work to raise awareness."
He's now part of an external support network for all emergency services workers called Code 9.
"I've had some feedback from anonymous people that they'd taken my example and they'd sought help," Mr Gillies said.
"To know you're getting the occasional win and getting the message out there is making it all worthwhile going into retirement."
He has some incredible memories from his time in the service.
Not long after starting in the job in Melbourne in 1982, a patient went into cardiac arrest in front of him.
After what was his first successful resuscitation he "literally finished the sentence he was saying at the time".
"I'd seen it many times since but it's not as memorable as the first time," Mr Gillies said.
One of Mr Gillies' strongest memories was transporting some World War I veterans to a hospital in Heidelberg nearly 30 years ago.
"[One veteran] was talking about landing at Gallipoli with his brother, and his best mate was shot out from beside him," he said.
"He was in tears still talking about it and I felt so honoured to be able to help this man."
About three weeks later he read the man's name in the newspaper as one of the last Gallipoli veterans to pass away.
"We get so intimately involved in people's lives for a brief period of time; the exposure to their life can be pretty intense."
Mr Gillies said a lot of older paramedics didn't know why they kept at it so long, particularly when they couldn't clock off at the end of the day and forget about the events of the shift.
"It does becomes part of your identity, part of your persona … and now I'm going into retirement and there's part of me that knows I am going to struggle with not being involved," Mr Gillies said.
Since he's now a grandfather to one, his family and wife, Sue will likely appreciate him around more in 40 years he's only had five or six Christmases off work.
"I realise what they sacrificed for me to achieve what I've done, so I'm eternally grateful for all of them," Mr Gillies said.

*If this article causes you distress, phone Lifeline 131 114 or beyondblue 1300 224 636.