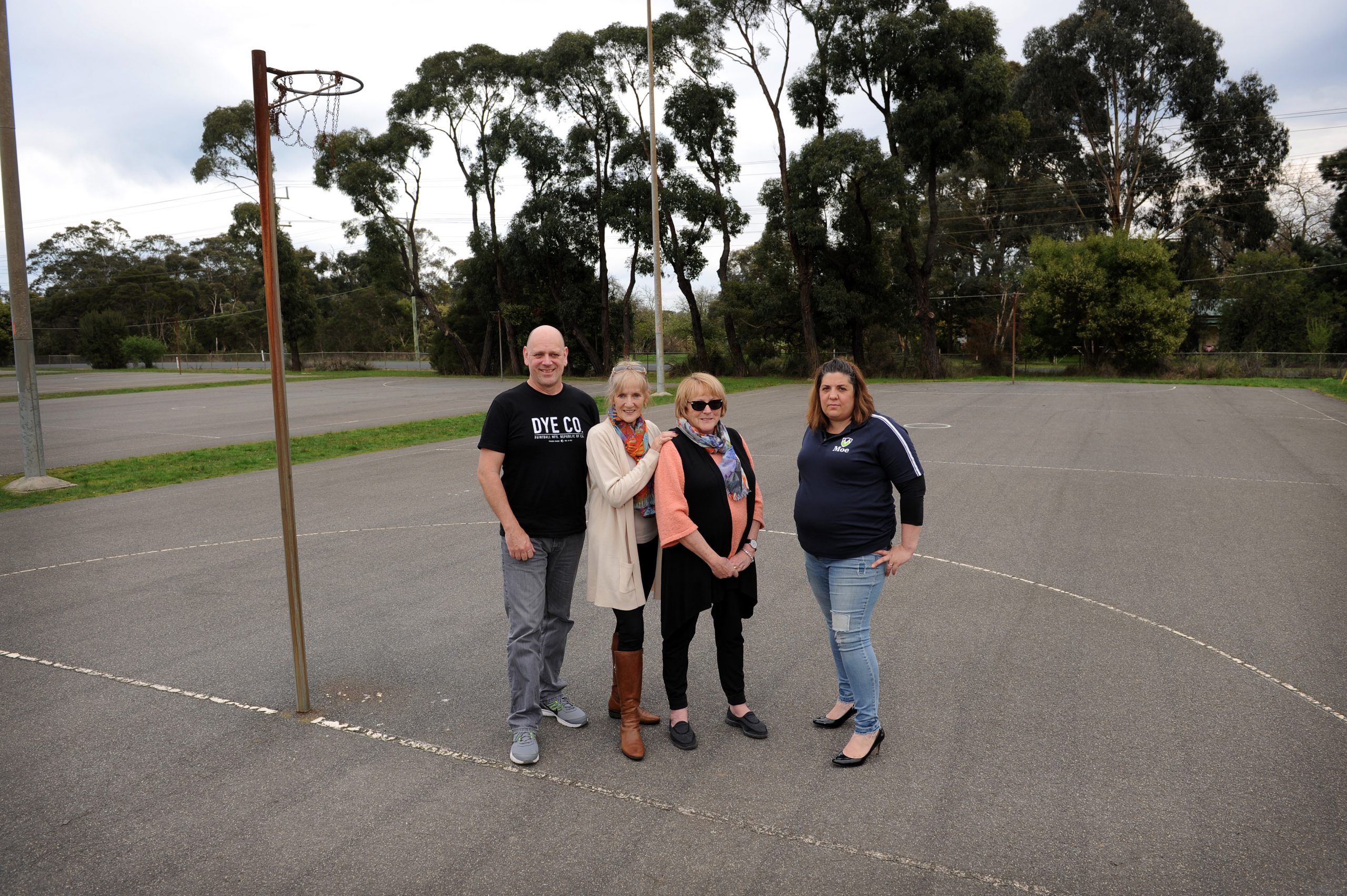 Latrobe City Council will seek state government funding to cover the cost of a facility upgrade at Monash Reserve in Newborough.

It comes after federal member for McMillan Russell Broadbent announced $800,000 for the upgrade in September.

The facility upgrade will include 10 netball courts, including three courts with tennis markings, and a dedicated shared sports pavilion for netball, tennis and paintball.
Speaking at the council meeting on Monday, Latrobe City councillor Sharon Gibson said the upgrade would cost about $3.2 million in total.
"Our Moe [netball] club has the most member netballers in our city," she said.
"We are going to try and get the balance of funding from state government so we can get on with the job.
"The club has been working very hard to try and get the best possible project. It would be really great if state government could come to the party."
Speaking at the council meeting, Cr Dale Harriman said paintball was a fast-growing sport.
"The best paintball players in Australia come to Latrobe City," he said.
"These guys and women do not gawk at spending large amounts of money. These are people willing to spend for their sport.
"It is great for tourism. If we can upgrade these new facilities, it is a whole new sporting group we can attract to the region."
Latrobe City chief executive Gary Van Driel could not confirm how much money council would ask state government for.
"Until further detailed design work is undertaken it is difficult to assess the funding requirements for the project," he said.
"Once detailed design work has been undertaken, the design will be presented to council who will then make a decision on the types of funding available to pursue."