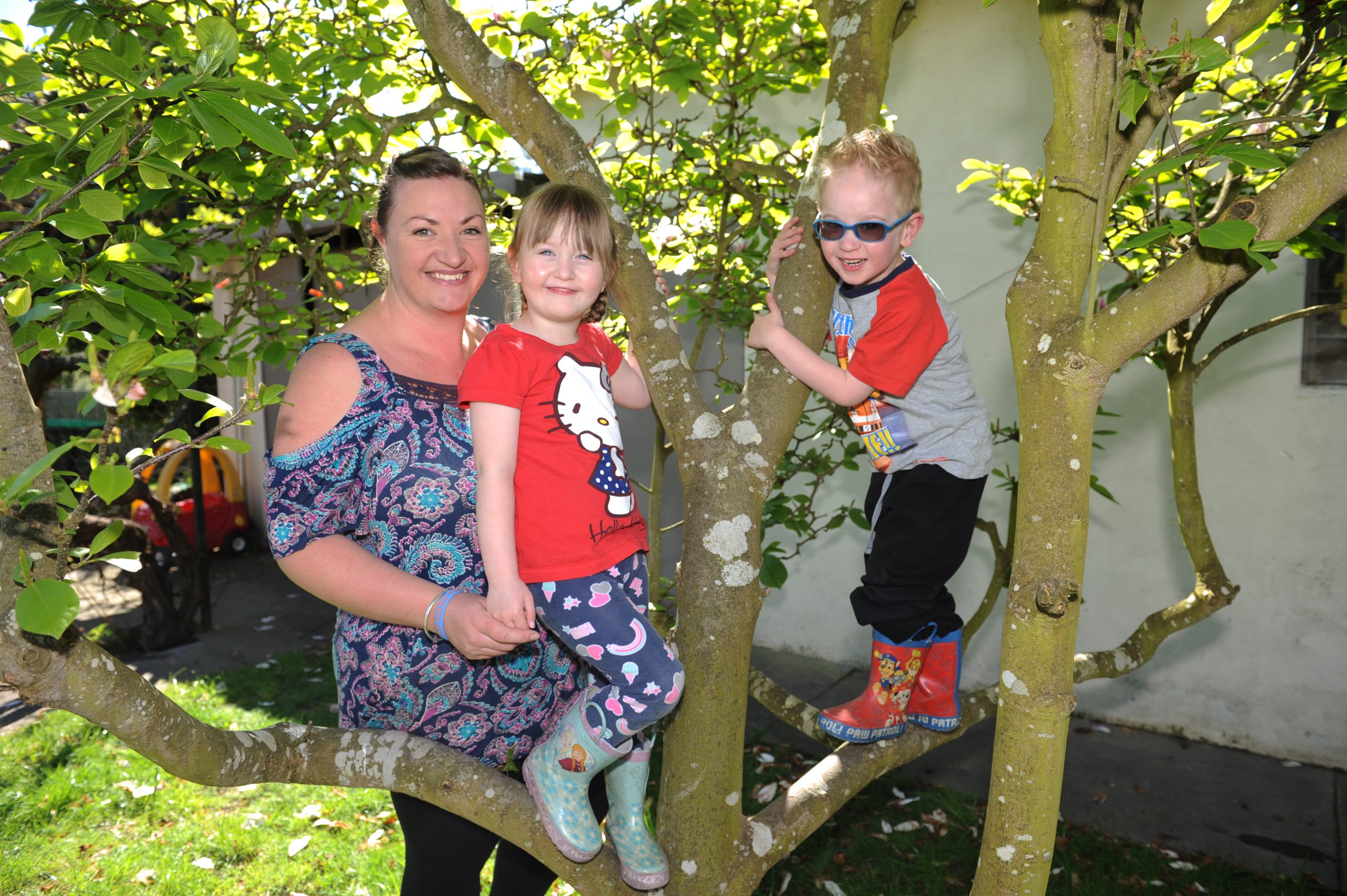 Sara Ball was walking her dog when she noticed that her water broke.

Pregnant for 27 weeks and expecting twins, Mrs Ball had no idea how life-changing the next six months were going to be for her and husband Cameron.

"This is the first time in five years that I've talked about it," Mrs Ball told The Express.
On 30 August, 2012 twins Georgia and William were born at only 880 grams and 837 grams, respectively, at the Monash Medical Centre.
With both their lungs and eyes not fully formed and developed and having severe jaundice and at risk of brain damage, the twins stayed in the hospital's neonatal intensive care unit for six months.
"They were born like kittens," Mrs Ball recalled upon seeing the twins for the first time.
"When Georgia's eyes opened they didn't have pigments."
Both babies were immediately taken to the neonatal intensive care unit as they didn't make a sound when they were born.
It took a long eight hours of not knowing what was going on before the couple got to see the twins for the first time.
"I had no idea where they were and what they're doing," she said.
A counsellor spoke to the couple and said that premature babies born as young as the twins had a 50-50 chance of survival or that one of them, most probably William, was likely to die.
Mrs Ball said she and Cameron gathered all their courage and remained hopeful of the twins' survival as they journeyed through months of not knowing what to expect.
There were also times when they were called to the hospital as Georgia's lungs kept collapsing.
She said she felt "completely hopeless" at the time and wondered how she would get through it.
Hospital staff were amazed by the couple's demeanour that a counsellor would send families struggling with premature babies to them for advice.
They also made life-long friendships with other families that stayed at Ronald McDonald House while their children were being treated at the hospital.
Today, the twins are five years old and the Ball family has made a commitment to support families with premature babies.
Georgia and William were just one when they joined their parents for the first time for the Walk for Prems, a fundraiser dedicated to support families of babies born sick or prior to 37 weeks gestation.
Mrs Ball said she was amazed at how the twins pulled through the whole ordeal and continued to battle chronic lung issues as a result of their premature birth.
"I'm proud of these kids. They fought through to be here," she said.
"Whatever they want they can have. Every day they can have the biggest birthday they can have."