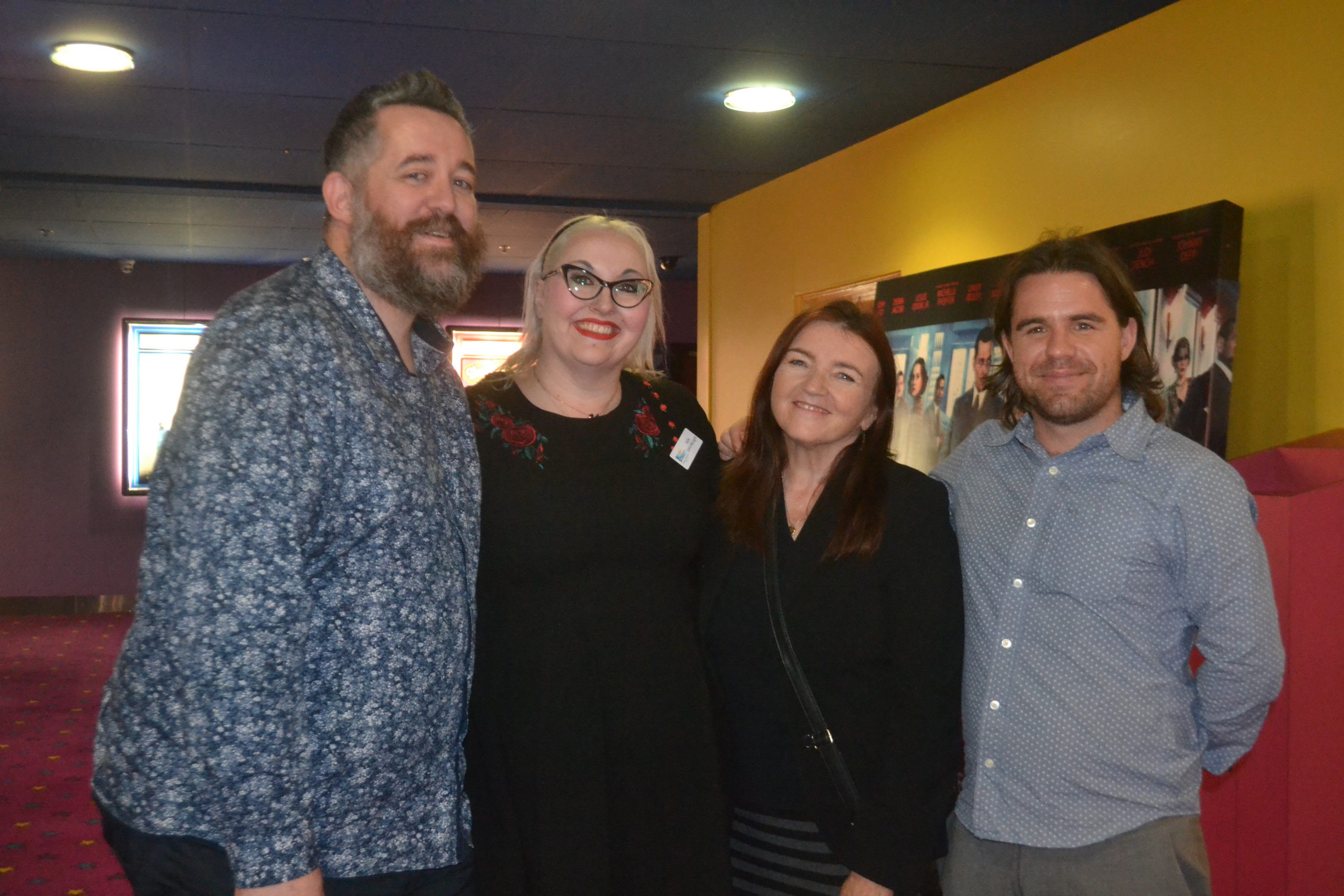 A Melbourne filmmaker was expecting to make an easy, feel-good documentary when he first heard about Berry Street's Debutante Ball in Gippsland.

"I hadn't really had much experience with disadvantage in my lifetime so I probably created archetypes of what I thought people with disadvantage would be like," The Invisibles director and narrator Blake Curtis said.
When he delved deeper into the stories of a group of young people who had been in and out of home care as they prepared for the deb ball, he started to understand his perceptions were two-dimensional.
"I remember thinking … teen pregnancy was a big issue because kids didn't know about contraceptives," Mr Curtis said.
"What I learnt talking to [Berry Street] staff members … is that a lot of people who have children at such a young age, it's not that they don't know about contraceptives, it's more the fact they have never been loved before in their life, so they want to recreate something that will love them."
Guests and Berry Street staff attended the documentary's Gippsland launch on Monday night at Village Cinemas in Morwell.
Berry Street Morwell 4 Kids project coordinator Sean McLoughlin, who features in the film, said on Monday the young people such as those in the film had encountered challenges most of us would "crumble around".
"But there they are, week after week, they keep coming to the deb and doing this amazing really scary thing that's standing up on stage and making a deb, which is for kids in Gippsland, it's really normal thing to do," Mr McLoughlin said.
He hoped The Invisibles would "bust open" assumptions young people who have been in out of home care were not "hard to handle".
"They're really interesting kids and they deserve every opportunity in life," Mr McLoughlin said.
Berry Street director strategic initiatives Trish McCluskey said people often had stereotypes about young people in care, yet didn't know anyone who had been in the sector.
"Here they are … even in a community where there's so much disadvantage and difficulty, strong, resilient, determined and against all odds they're saying we want to have the sort of childhood and adolescence like everybody else," Dr McCluskey said.
The Invisibles is available to watch on the Berry Street website at www.berrystreet.org.au/invisibles