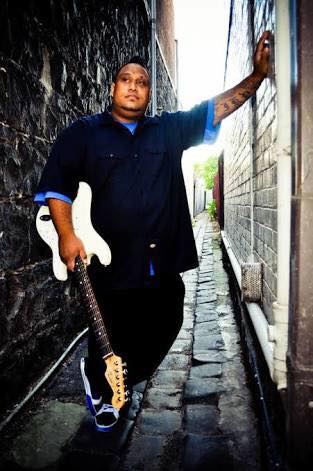 David Gridley, a key organiser of the annual Traf East Winter Blues festival, said the Victorian blues community had adopted the issue of homelessness.

Now that Bundalaguah Hall won't be running its annual homelessness fundraising event, Traf East Blues have "stepped into the gap".
Gridley said the group chose to support a local not-for-profit organisation after previously fundraising for a Melbourne-based charity to make the event "Gippsland for Gippsland", with an emphasis on prevention rather than cure.
"We wanted to support a local charity in the hope of helping people out before they migrate to the city and add to the homelessness problem in the city," he said.
All funds raised will go towards Quantum Support Services and its assistance for the homeless in the Latrobe Valley, or those at risk of homelessness.
"[Quantum have] a really good history of supporting Gippsland's homeless and we knew … the money was going to be used straight away for a good purpose. They already have the systems in place to help," Gridley said.
"We hope to make it an annual event and we can continue to help the homeless in Gippsland into the future."
Blues musicians from the city will share the line-up with local bands, who will all volunteer their time and gritty riffs to the cause.

Justin Yap Band is the headlining act, and will offer their eclectic mix of blues, soul, funk and jazz.
Gridley is encouraging festivalgoers to come on the day with any goods a homeless person may appreciate such as canned foods, toiletries, female sanitary items and dog food.
There will also be raffles, auctions and games during the day, and the Westbury Country Fire Authority will cater the event and donate all funds back to the cause.
At this late hour, tickets will only be available at the gate, and there's free overnight camping available.
Gippsland Blues for the Homeless is on Saturday, 14 October from 2pm to 11pm at Trafalgar East Hall and is $25 entry.
For more information, search for 'Traf East Blues' on Facebook.