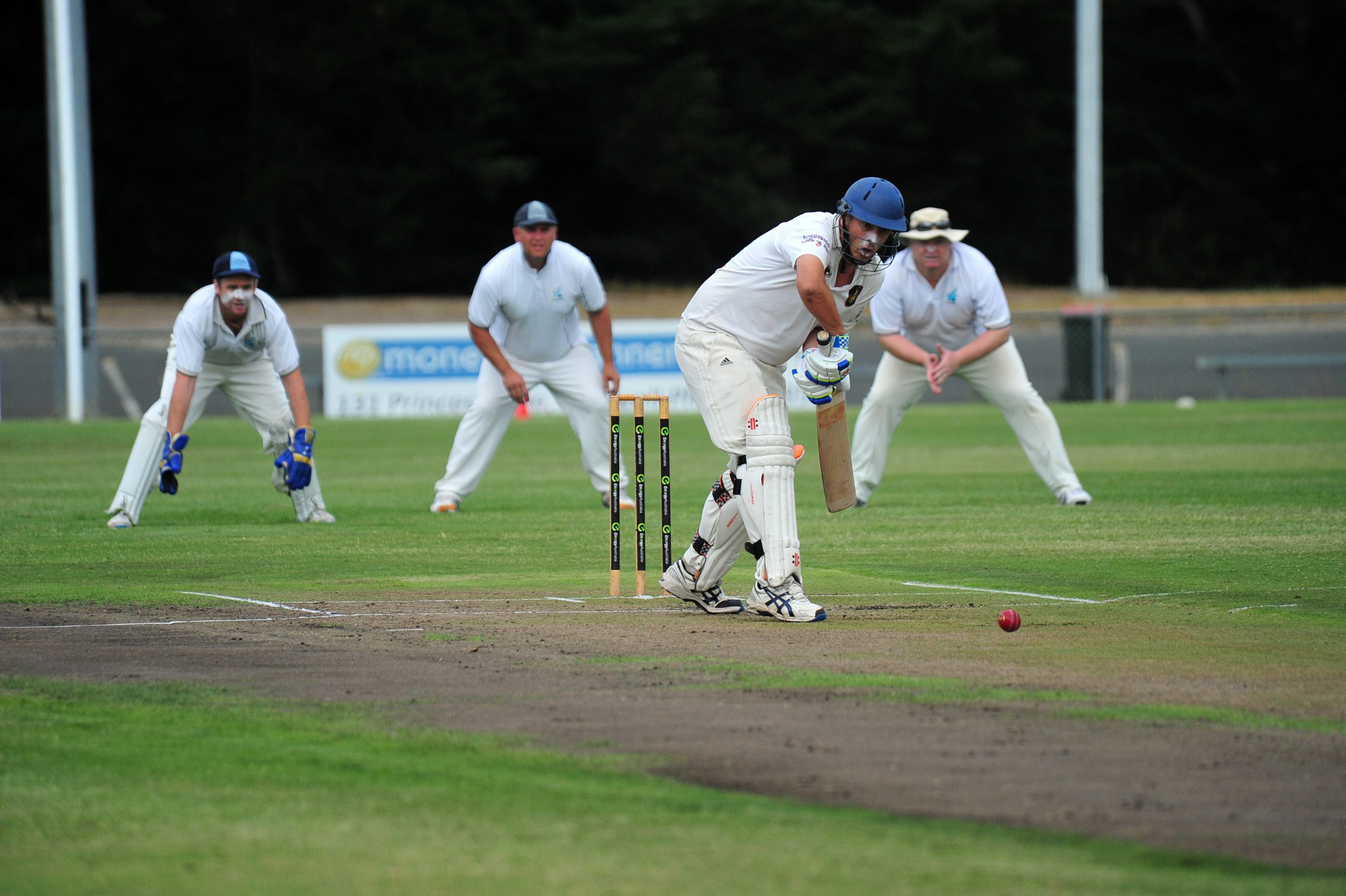 CRICKET
Morwell cricketer Craig Giddens wrote himself into the record books at the weekend when he overtook Shane Blewett to become the club's highest ever run-scorer.
At the crease on five runs Giddens scored his sixth for the innings to take his career total to 6272.
He went on to make 42 and helped his side to a 227-run win over arch-rival Moe in the Central Gippsland Cricket Association, its biggest ever dating back to the first clash between the sides in 1889.
Giddens can't recall the record-breaking shot but said it was just "one of those things".
"The way I look at it is it's happened … but in saying that I'm pretty happy," he said.
Part of the furniture at Morwell, Giddens has been at the club "since [he] was born" and has many fond memories of his time as a Tiger.
"My dad is a life member and I've been playing A grade cricket since I was 15," he said.
The crafty left-hander has been a mainstay at the club for more than three decades and himself was inducted as a life member last year.
He has had a season off "here and there" and spent two years coaching at Churchill but is a Tiger through and through.
Of the four first-grade flags under his belt, Giddens said the first in the 1993/94 premiership sticks out as one of his fondest memories but the milestone innings at the weekend wasn't.
"I can't remember the [record-breaking] shot to be honest … it was early in the innings though," he said.
The 44-year-old was joined by Blake Mills at the crease when he scored the landmark runs but wasn't aware he had eclipsed the previous run record.
"I knew I had to get 10 or so but I didn't know … so I didn't celebrate," he said.
"We went back to one of my teammates house and had pizza and a few beers but that's about it."
Though the celebrations were understated Morwell has a lot to crow about this year.
The win against Moe at the weekend handed the club the coveted Centenary Cup and marked a number of individual achievements.
Brendan Brincat single-handedly tore through the Lions line-up and took 6/22 to take his season aggregate to 10/40 and claim his 10th five-wicket haul for the club.
Robert Webber notched 62 with the bat to record his third consecutive half-century and Blake Mills raised the bat for Morwell for the 12th time.
Mills also passed the 1000 A grade run milestone during his innings and becomes the 45th person at the club to achieve the feat.
Morwell will look to continue its red-hot form in to this weekend when it travels to take on defending premier Latrobe in round five.