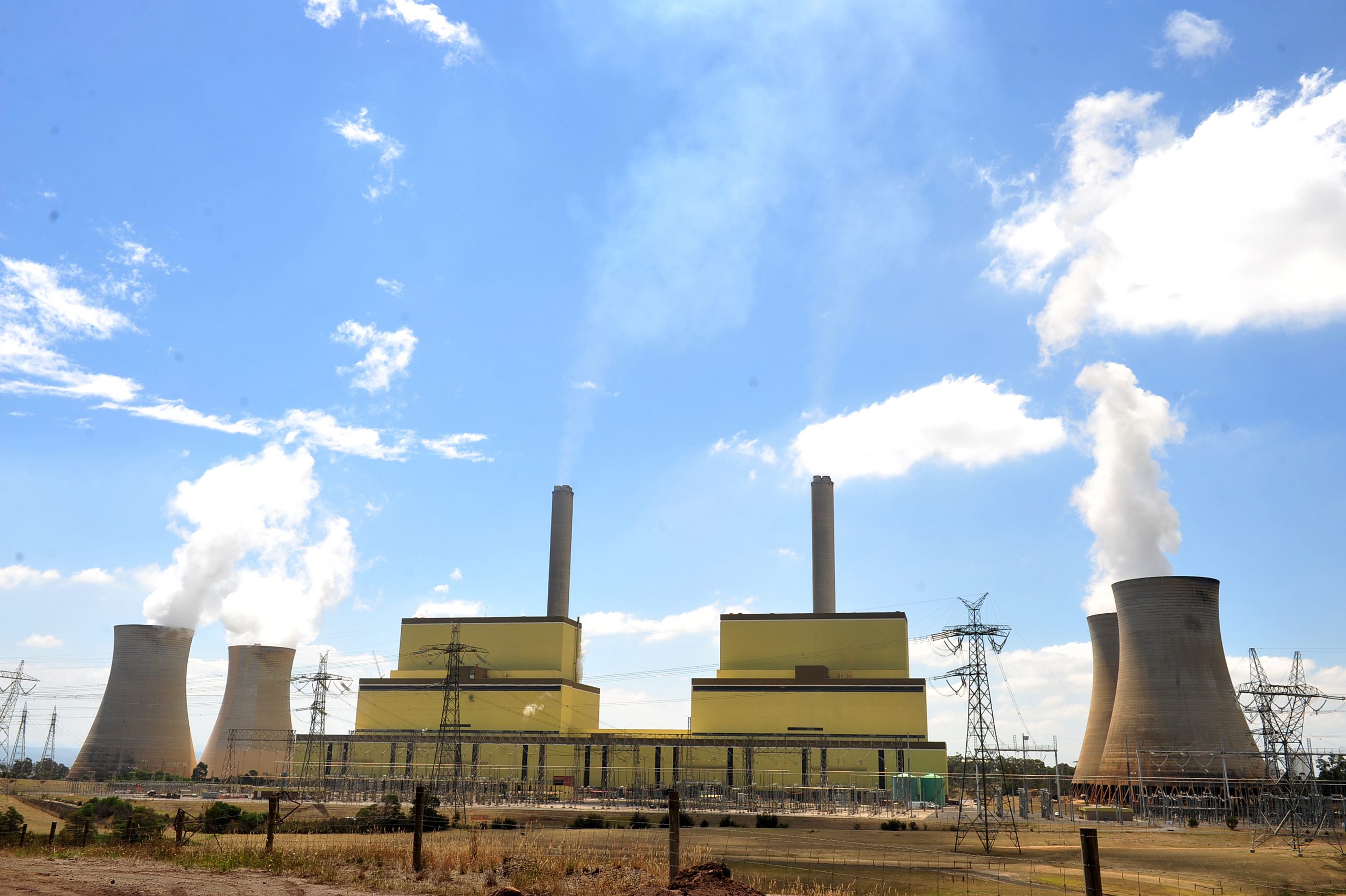 CFMEU mining and energy division Victorian secretary Geoff Dyke has raised concerns a generator outage at AGL's Loy Yang A Power Station could place additional stress on the state's power supplies this summer.
Mr Dyke said he was concerned the generator, which went offline on October 18, will not be returned to service before end of January and could "cause power restrictions".
AGL has rejected the claim power generation would be affected by the outage and said in a statement it anticipated the unit would be operational before the peak summer period.
The generator went offline unexpectedly last month, two days prior to a planned 40-day unit maintenance outage, after it experienced a unit trip due to a generator fault.
However, Mr Dyke said he was concerned the Australian Energy Market Operator had forecast reserve shortfalls during the 2017/18 summer period and with the absence of Hazelwood Power Station and the possible outage of unit one at Loy Yang, Victoria could experience maximum demand and subsequent power restrictions.
"You've got a three-month period where you've got reserve shortfalls in the system and you've got to remember that Yallourn [Power Station] is 45 years old. Those short falls are based on no breaks downs," Mr Dyke said.
"Obviously over that summer period if we have other generators break down, we could have ongoing power restrictions."
It follows AEMO's Electricity Statement of Opportunities report which revealed Victoria and South Australia would be most at risk of involuntary load shedding, or brown outs, during the 2017-18 period.
The report revealed that reserves had been reduced to the extent that there is now a heightened risk of significant energy shortfalls over the next 10 years, which could result in regions losing power.
The report said AEMO's analysis showed a heightened risk that the current National Electricity Market reliability standard would not be met.
It also said for peak summer periods, targeted actions would be necessary to reduce risks of supply interruptions.
"The federal government has talked about dispatchable power, but nothing has physically changed in the current market," Mr Dyke said.
"We've got no new dispatchable power and so we're still reliant on the existing base load generation.
"A part from gas, the last coal power station was built 25 years' ago and there's been no new hydro electricity and obviously that leaves us short of base load power."
But in a statement to The Express, AGL rejected concerns the generator would be offline for an extended period of time said an investigation into the unit one failure was still underway.
"We are still working towards the original planned 40-day schedule and the generator will be repaired as part of this planned outage," an AGL spokesperson said.
"We are in the process of removing the faulty generator and installing a reliable spare generator."
Grattan Institute energy program director Tony Wood said with the closure of Hazelwood Power Station and the Northern Power Station in South Australia, the National Electricity Market would be more dependent on stations including Loy Yang A this summer compared to previous years.
"AEMO has been working very closely with these generators to make sure they're available over the peak period during summer," Mr Wood said.
"The critical time tends to be towards the end of summer, it doesn't tend to be November-December but towards the end of January particularly when it get really hot and the schools are back and everyone is off holidays … that's when you get peak demand.
"AEMO is very much responsible for getting information from the owners of Loy Yang A, so I would be very surprised and concerned if their advice was inaccurate."
Mr Wood said if the major issue with unit one persisted over the peak demand period, "then it could be a potential problem".
"The risk of a problem and the risk of shortages of supply are much greater if one of these generators are offline," he said.
An Australia Energy Market Operator spokesperson said it was aware of a planned maintenance outage at Loy Yang and "can confirm it does not pose a risk to power system security".
"AEMO's commitment is to secure efficient energy supply for all Australians," the spokesperson said.
"As part of our summer readiness planning, AEMO has undertaken various initiatives which focus on ensuring generation and generation fuel availability [and] completion of generation and transmission maintenance prior to summer."