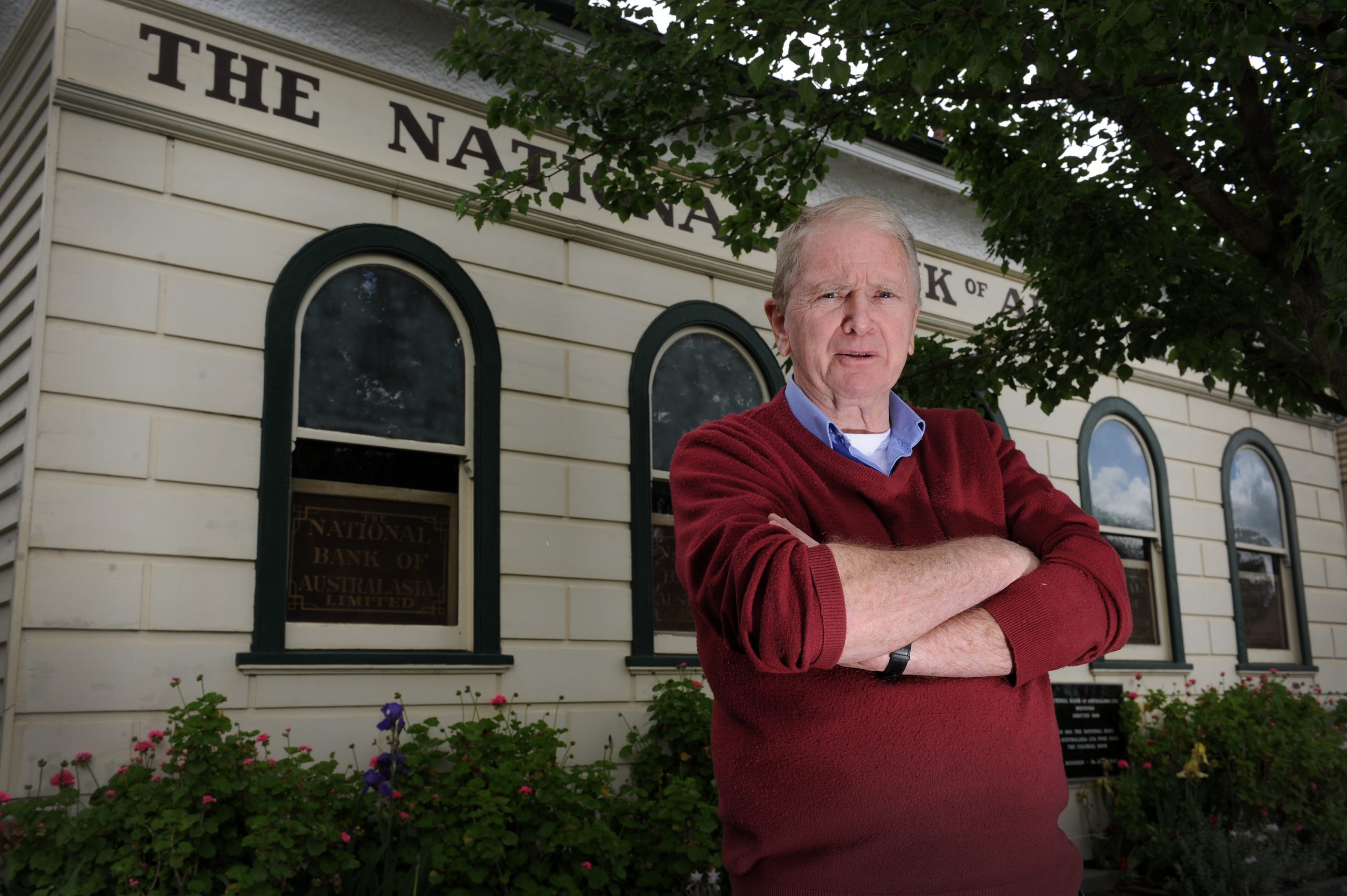 Bumbling thieves who made off with historic coins will be disappointed to learn that their great heist was less Bonnie and Clyde and more like an audition for World's Dumbest Criminals, when their haul was discovered to consist of worthless replicas.

Thirty Queen Elizabeth I replica coins dating back to the 1950s and replicas of pennies and penances from the 1850s were stolen from a display cabinet at Old Gippstown's bank when thieves kicked open the front door of the bank.
Police said the theft occurred sometime between 4pm on Sunday, October 29 and 8am, Monday, October 30.
Old Gippstown manager Kevin Reardon said he had the last laugh after discovering the replica coins that were stolen were only worth about "10 or 15 bucks".
"On display too were modern-day coins, one dollar, two dollar and 50 cent coins and they would've had more value taking those instead," Mr Reardon said.
"But it's almost as if they thought like they knew what they were looking for, as if they had previously been into the park before and seen the coins on display."
The damage caused to the building, which was the Meeniyan National Bank built for the Colonial Bank of Australia in 1889, is expected to cost several hundred dollars to repair.
"I was in disbelief that someone would break into a bank that's 100 years old," Mr Reardon said.
"It's just disappointing that people break into a place like this and it's really the damage that causes us grief, it's so unnecessary."
The building itself was moved to the park in 1969 and while the incident has left a bad taste in the mouth of the park's manager, he said it was the first incident of its kind "in a few years".
"We have had instances in the past but there haven't been any break-ins since I've been here in the last two-and-a-half years," he said.
Latrobe Crime Investigation Unit Sergeant Paul Stow said "unknown offenders gained entry to the park by scaling the fence to get into the property".
"They've taken memorabilia coins from a glass cabinet and targeted specific coins," Sergeant Stow said.
"We do have some avenues of inquiry to follow up and we're waiting on results from forensic testing."
Anyone with information about the incident is urged to phone Crime Stoppers on 1800 333 000 or Latrobe Crime Investigation Unit on 5131 5000.