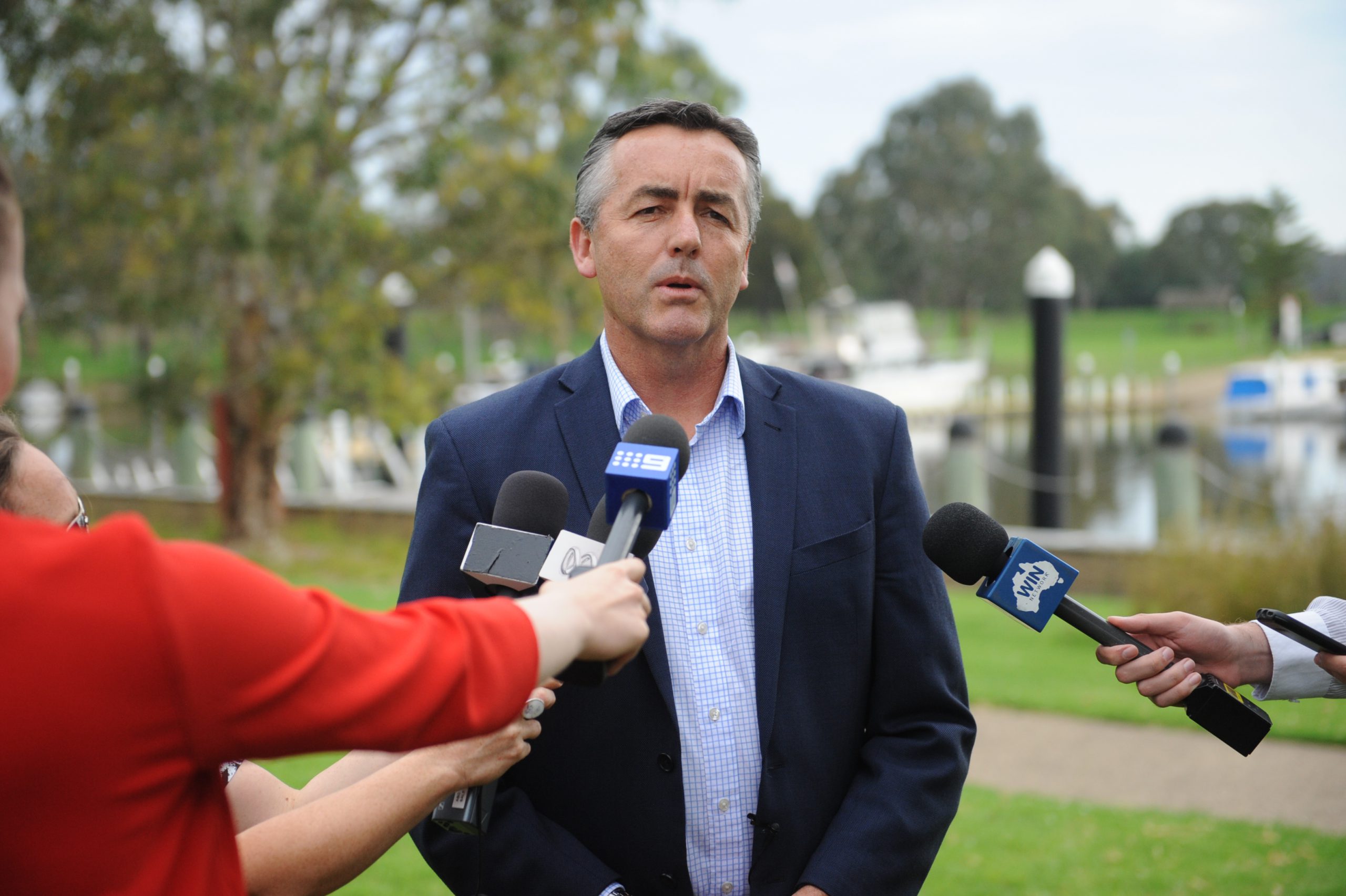 Federal member for Gippsland Darren Chester has acknowledged that being Victorian played a role in his dumping from cabinet.
Prime Minister Malcolm Turnbull today demoted Mr Chester from his position as minister for transport and infrastructure, a job the Gippsland MP described as "as the best portfolio in the Federal Parliament".
Mr Turnbull appointed re-elected Deputy Prime Minister Barnaby Joyce to Mr Chester's former portfolios in the cabinet reshuffle, which was announced this afternoon.
The conversations did not include a possible return to the frontbench in the future.
Rookie Queensland Nationals MP David Littleproud was the big winner in the reshuffle, picking up Mr Joyce's former responsibilities for water and agriculture half-way through his first term.
"David Littleproud comes from Queensland, a lot of our members come from Queensland and the Prime Minister made it clear that geography is part of the decision-making process," Mr Chester said.
The Gippsland MP spoke with Mr Turnbull and Mr Joyce about the decision to remove him from cabinet last night and this morning and was offered an assistant minister position, but declined.
But Mr Chester said he felt the new position would not give him the freedom to focus on the issues he was passionate about.
He said he would pursue road safety, the impact of illegal drugs in regional communities, youth suicide and veterans welfare from the backbench.
Mr Chester played a pivotal role in lobbying for fellow Victorian Bridget McKenzie to become deputy Nationals leader at the beginning of the month.
When asked about if that was a factor in his demotion, he simply stated Senator McKenzie's leadership qualities.
"I thought she was the right person for the job, our party needs to connect more with younger voters, with female voters," Mr Chester said.
"Bridget speaks in the way on issues that perhaps not all National Party members speak on regional education issues, she's an experienced teacher and university lecturer and I think she has great deal to offer our team."
Despite losing his portfolios, Mr Chester said he still retained the passion for the job and committed to remaining in parliament for "many, many years to come".
On Mr Chester's watch, funding was committed for the $1.52 billion rail upgrade project, in partnership with the Victorian government, including $435 million for the Gippsland line.
He cited his role in securing the package as a highlight in his time in the ministry.
Mr Chester has been something of a trailblazer within the Nationals, becoming the party's first MP to back marriage equality.
He said he did not think his strong public stance on the issue was a factor in his demotion.
"I mean, some of my colleagues didn't like the position I took on that issue and they made it clear to me privately that they would wish I hadn't taken such a strong view on that issue, but I'm not sure that had any impact in anything that's gone on in the last 24 hours," Mr Chester said.