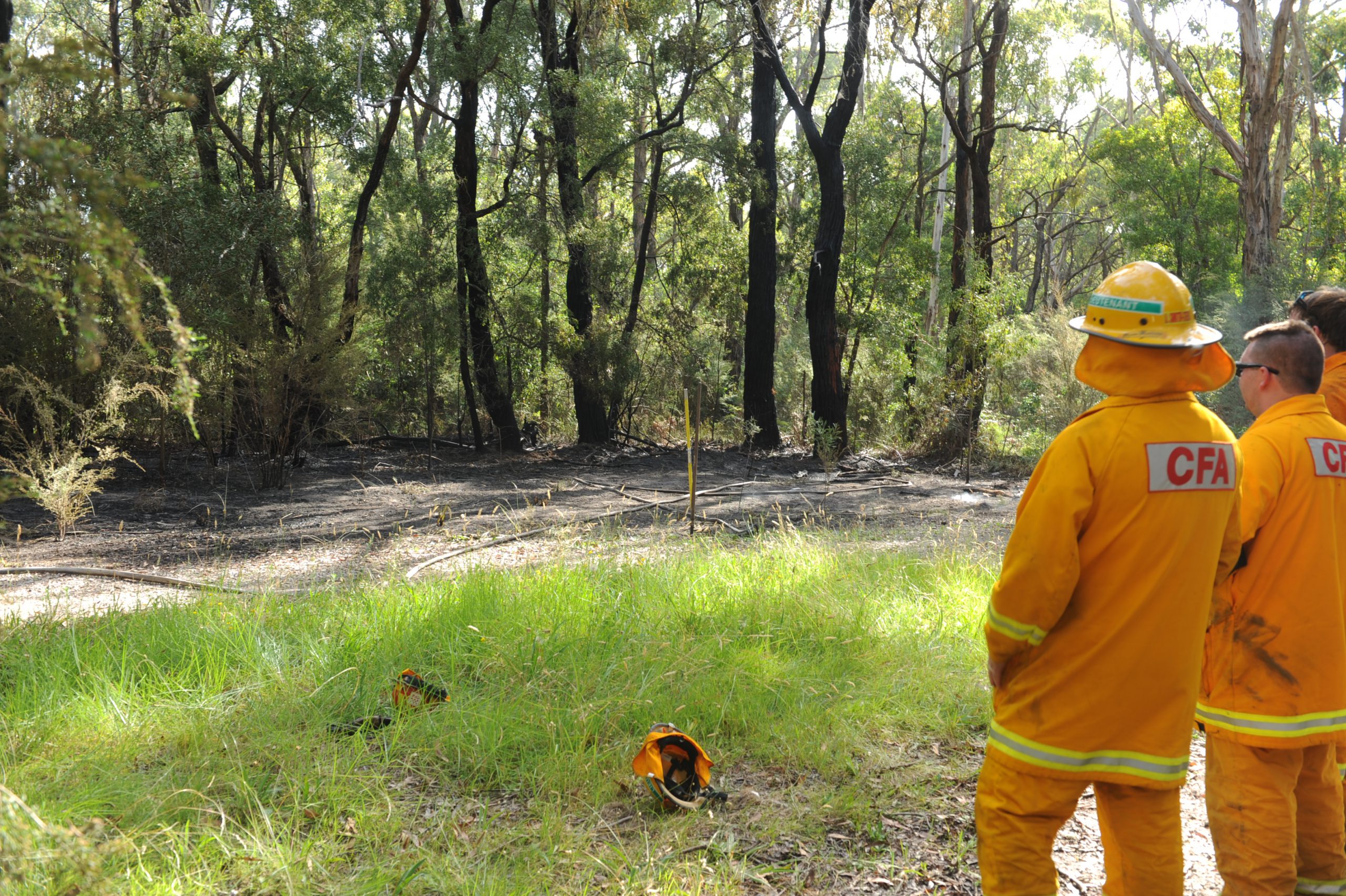 About 50 firefighters have responded to four deliberately-lit grass fires in the Moe and Newborough area this afternoon.
District 27 operations officer Shane Mynard said while the fires posed no risk to the community, they were being treated as suspicious.
"This afternoon we've had several grass scrub fires lit in the area on the old rail trail," Mr Mynard told The Express.
"[We've] successfully extinguished them all without any property damage or threat to the community.
"At this stage they're being deemed suspicious … and that will be a matter for police now."
Mr Mynard said calm conditions helped extinguish the blazes quickly.
About 12 brigades from across the region responded to the fires.
Moe Police Sergeant Brock Wolokow said two fires were lit along the Moe-Yallourn Rail Trail – about 50 metres apart – and at Ollerton Avenue Bushland Reserve, Newborough.
"We're appealing for any witnesses who may have seen anything suss just before 5pm on Thursday along the rail trail and at the bushland reserve," Sergeant Wolokow said.
Anyone with information is asked to phone Crime Stoppers on 1800 333 000 or Moe Police Station on 5128 1100.