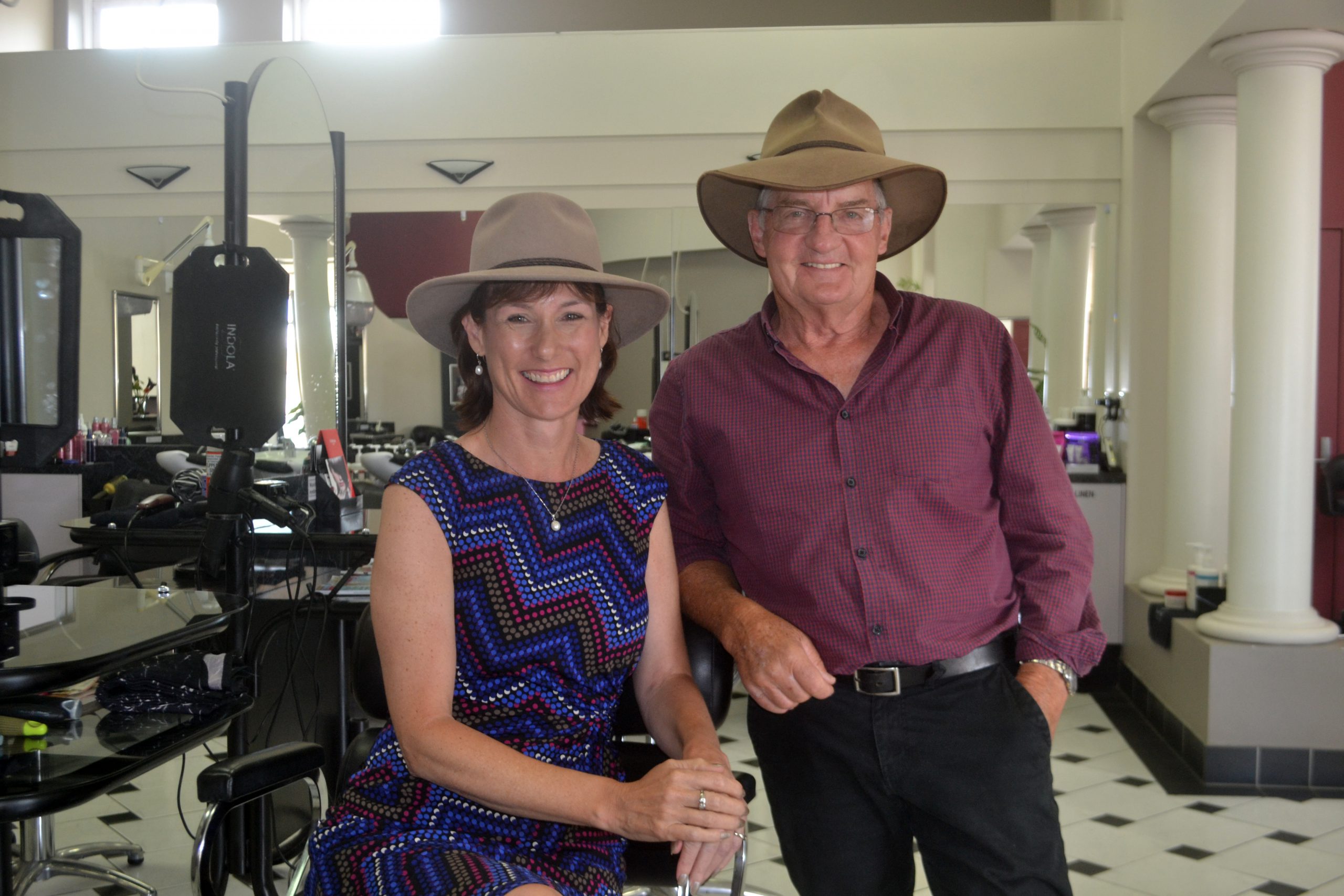 For years, Traralgon's Ross Brown has juggled the skills of style cuts and blow-waves with droving and mustering more than 100 cattle in the High Country.
It's not the kind of double life you might expect when you are having your split ends cut off.
Mr Brown said in 1984 he gained one of the last grazing licences for his Tanjil land.
"It's now obsolete paperwork," he said.
In his peak mustering days, Mr Brown would take out up to 177 joined heifers to the bush in the Moroka and Pinnacle area, by pack saddle or later, by four-wheel-drive and leave the cows in an area near a water source and a salt log.
"You'd put them in there and they'd be happy to stay there," Mr Brown said.
For mustering, he said he would be on his horse and saddle just on daybreak, when the dogs would do the bulk of the work rounding the cows up, and any remaining heifers were tracked down.
"From Moroka to our place was two days droving if it was nice weather," he said.
"Light drizzly rain was the perfect time to move cattle around."
Mr Brown said it was not long after they came back the animals would be calving down because of the "good feed" in the mountains.
He now reminisces on being "very much at peace" with himself in the mountains and he remains just one real world example of a practice glorified in the Banjo Paterson poem The Man from Snowy River.
On Saturday, Victorian Nationals leader Peter Walsh announced at the Mountain Cattlemen's Association of Victoria Annual Get Together in Omeo an election commitment to preserve the history of the cattlemen through building a High Country Hall of Fame.
The Nationals are encouraging High Country communities to place bids to host the hall of fame in their region.
The three highest bids will receive part of $200,000 and assistance from Regional Development Victoria to prepare a business case.
State member for Eastern Victoria Melina Bath said the hall of fame would be a celebration of the High Country's men and women.
"What I know from Ross, there were hundreds of stories out there about craftsmen, about skills, about people with High Country in their DNA, that we need to tell those stories," she said.
Ms Bath said there could be tourism benefits to the hall of fame.
"If we go a long way back when white man first went in there the Indigenous people had shaped that land for their own purposes and I think that needs to be told too," she said.