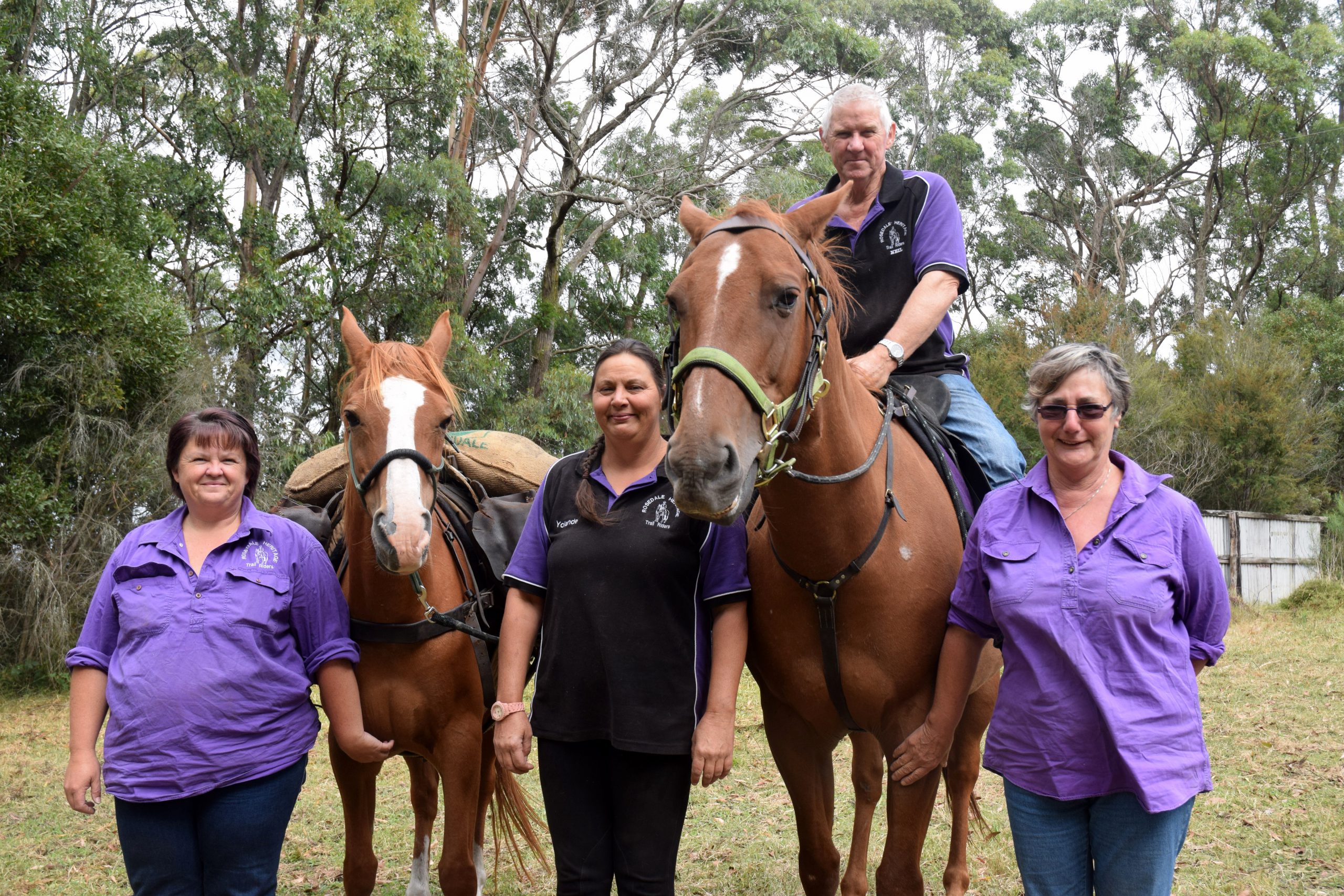 The Rosedale Heritage Trail Riders are dedicating a special charity ride in memory of former club president and much-loved friend and family member, Col Ison.

Mr Ison started the charity packhorse rides in memory of his sister, Rhonda Lynch who passed away with leukaemia and since 2015 the club has raised tens of thousands of dollars for blood cancer research.

Club member Yolande Sturk-Merino said Mr Ison dedicated his life to helping other people and was a "true cattleman".
"He worked from the age of 12 … and within 12 months of retiring, that's when he got the lung cancer," she said.

Mr Ison passed away mid-2017, aged 69.
He was a staunch Richmond supporter and his favourite place was a camp spot in the High Country near Omeo.
His friends and family have since placed a memorial cross reading 'living the dream' on a tree where he loved to be.
Mr Ison's close friend Neil Price said the man loved his family, the bush and horses and described him being a "straight-up bloke".
To celebrate the life of a sorely missed former club president, the group is holding a 70th birthday in Tyers.
The function will be on Friday, February 10 at Tyers Hall with raffles, auctions, live entertainment. Guests are invited to provide a plate of food to share.
The charity packhorse trail ride named 'Ride for Col' will be on Saturday, March 10 and Sunday, March 11.
It will start at the Tarraville Cricket Club and will finish in Rosedale.
Anyone is welcome to join the ride and participants do not need to be a rider to join.
There will be fundraising opportunities for the Leukaemia Foundation.
For more information email rosedale.heritage.trail.riders@gmail.com.