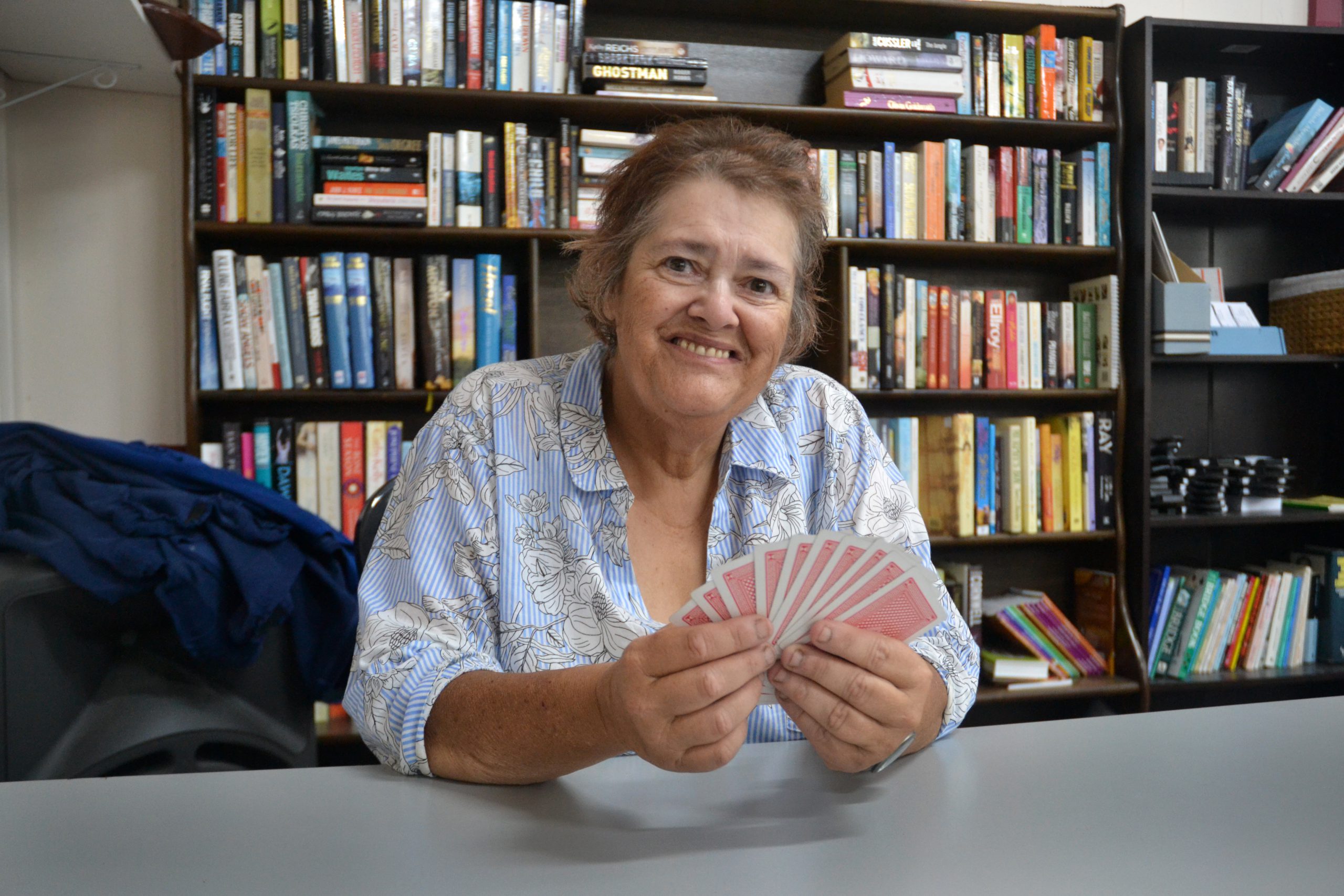 Traralgon Bridge Club's Robyn Couch has gone higher in the game than any other member.

After more than 17 years of combining her persistence and raw skill, Ms Couch has accumulated enough Australian Bridge Federation masterpoints to be named a Gold Life Member.
She said the promotion was "unreal", however, her "biggest thrill" was still receiving her very first promotion as a newcomer to the game.
"You come out of classes and you play and play and you get a whole two points and it took me a year. I've now got over 800," Ms Couch said.
Each club, regional and national competition awards masterpoints to those who finish in the top half of the field.
Ms Couch first played bridge after trying different card games and becoming frustrated with the casual attitude of her opponents.
"[They] kept going off and nattering about their kids and grandkids; 'oh let's go and have a cuppa'; 'oh this show's on, let's watch that'. I'm thinking, 'but we're here to play cards'," Ms Couch said.
"And that's why in the end they said 'Rob, you need to go to bridge and that will help to satisfy your competitive streak', so that's what I did."
Ms Couch plays the game five days a week and has found it brilliantly compatible with her personality.
"I love the thinking. I have Asperger's and I see things differently, in patterns, and I like competition," she said.
"With Asperger's, I'm scared of people. I don't like being with people.
"And bridge gave me the incentive to keep coming and therefore mixing with people."
Ms Couch, who lives with depression, said bridge helped reduce her symptoms because of the exercise it provides her brain.
"You're not locked in a house with the curtains drawn. You're out there mixing with like-minded people," she said.
"I had to be with like-minded people but I had the safety of the office to do my computer work, so I was able to just put my big toe in in small doses until I was able."
Ms Couch and her bridge partner Ken Tierney represent the eastern region in Melbourne and have several times won selection in the region to go to Tweed Heads for the Grand National Open Teams national event.