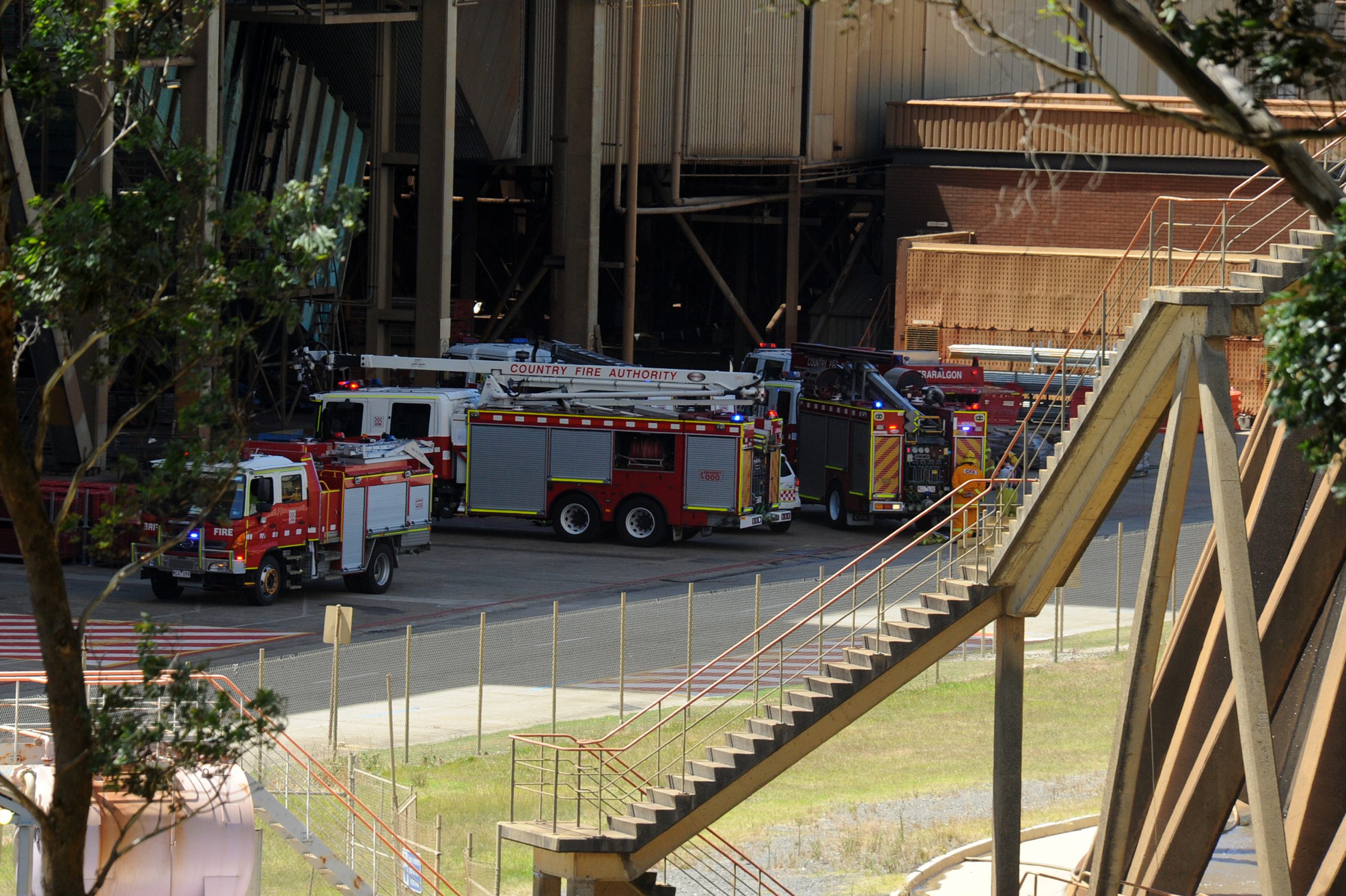 Firefighters are investigating the cause of a fire that broke out at the Yallourn Power Station on Sunday morning and then flared up again on Tuesday afternoon.
CFA crews from Morwell, Traralgon, Churchill, Newborough and Yallourn North were called out at 9.30am on Sunday and stayed on site early into Monday morning to get the situation under control.
It is believed the fire started when coal dust ignited in a coal bunker near a conveyor which supplies coal to the station.
A 20 x 40 metre area was burnt.
CFA crews were called out again at 10am on Tuesday to support the power station's fire crew.
The CFA stayed on site until 4.30pm to ensure everything was safe.
Firefighters used a thermal imaging camera to determine the location of embers and detect heat.
District 27 operations officer Peter Lockwood said it took long, hard work to extinguish fires of that nature.
"The fire was called under control shortly prior to 12.30pm. Firefighters will remain on scene for an extended period of time," he said.
EnergyAustralia's head of Yallourn Mark Pearson said there was no risk to community safety or power generation during the incident.
Mr Pearson said the main focus was on removing any risk from the fire.
"Our crew are trained and prepare for these instances. They have done a great job, supported by the Country Fire Authority," Mr Pearson said.
"We thank the CFA for their ongoing support and all the work they do in keeping our community safe."
EnergyAustralia is conducting a review of the incident.