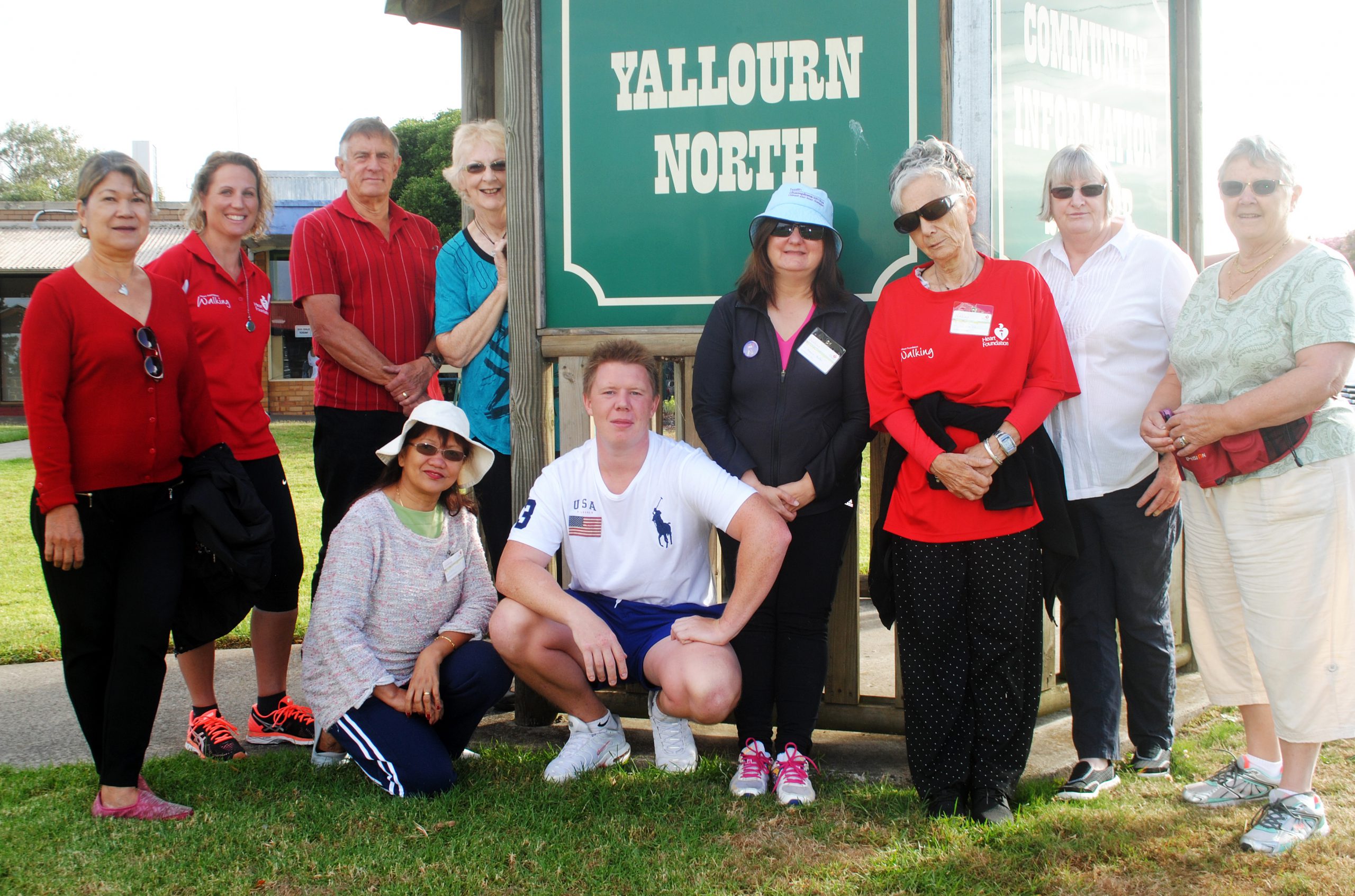 About 10 Yallourn North residents embarked on a one-hour walk on Monday in a fitness journey that many in the Latrobe Valley are finding beneficial for health and community connection.

The Yallourn North Walkers is the 11th walking group in Latrobe Valley under the Heart Foundation, the largest walking network in Australia.
Latrobe Community Health Service senior health promotion officer Stacey Podmore said the Yallourn group was formed last week and walked around the Lions Park on Monday and Thursday mornings starting at 9am.
"It's a real mixture of age groups and pretty much designed for everyone with different abilities," Ms Podmore said.
Ms Podmore hoped to start more walking groups in smaller towns such as Yinnar, Boolarra, Glengarry, and Toongabbie to get people moving across the Valley.
Ms Podmore said walking groups not only benefited people physically but were also important for mental health and a great conduit for social connections.
"We have so many people that haven't known each other and have joined the walking groups and now they're really connected in the community and within the groups so it really helped in their mental health," she said.

Ms Podmore also observed that people who were sedentary before joining the groups had learned to love physical activities and the camaraderie that they bring.
"We have a lot of people that weren't active before that joined the group and you see amazing results six, 12 months down the track and [they] are now walking much more frequently and loving the groups," she said.