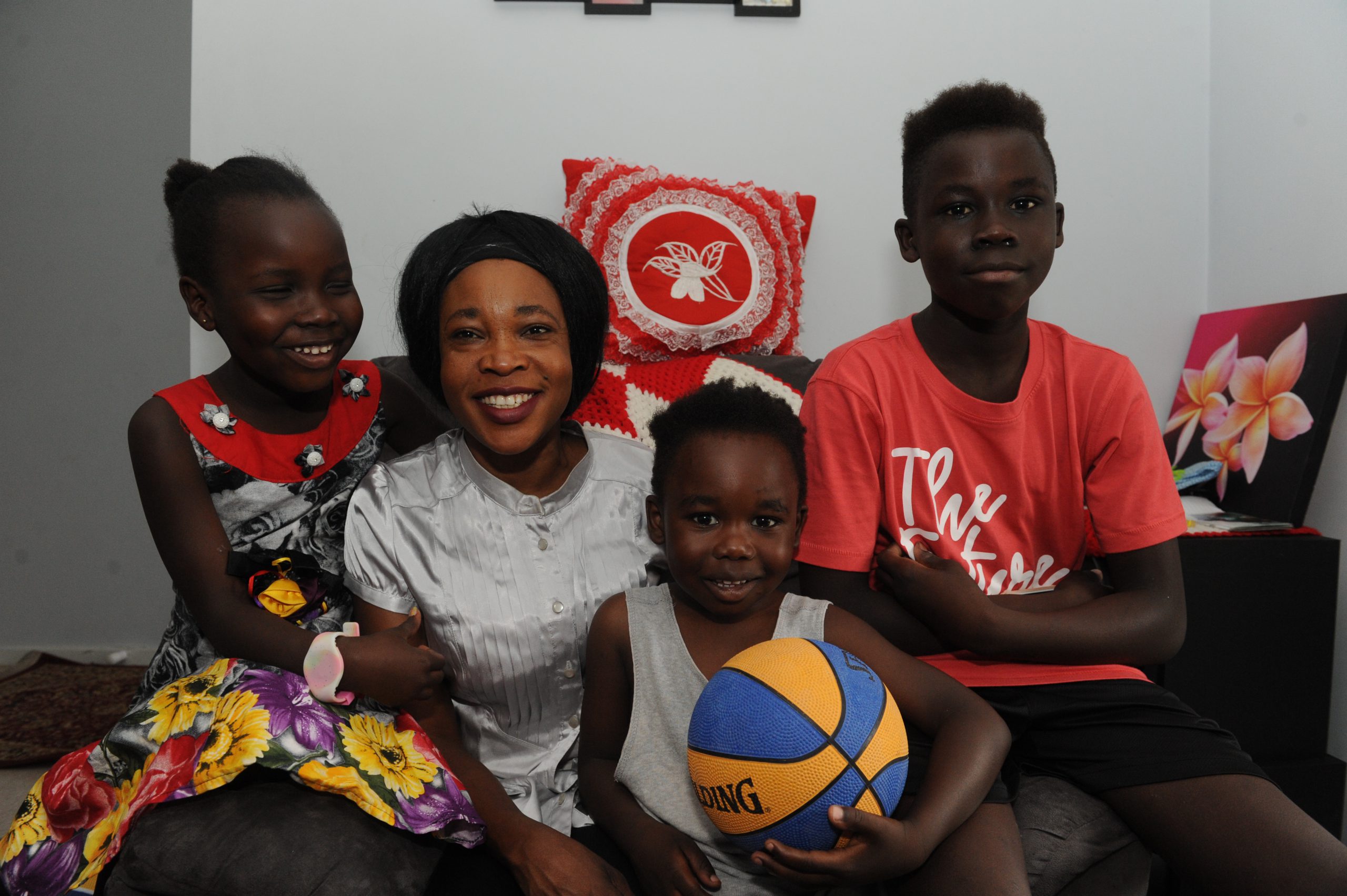 Mother of five Akout Magouk left the city for Morwell five years ago and says she never experienced the same kind of support and sheer number of helpful services in Melbourne as in Gippsland.

South Sudanese-born Ms Magouk left a camp in Egypt in 2005 as a refugee and landed in Australia with her eldest two children and no understanding of English.
As part of South Sudan's generation of stolen children from the north-south civil war, she grew up without speaking to her parents until an overseas phone call in 2005.
"It was really exciting for me; I didn't believe it," Ms Magouk said.
"[My mother] said … 'I know you're my daughter but I can't believe it is really you. So if you come and I see your face I will believe you're my daughter'. So I went there when my older one was one year old."
Ms Magouk said she was very happy her kids were "in a good way" here with access to education.
"I don't want any of my kids to go through the pain I went through, so I wish all the best for all my kids," she said.
Since moving to Morwell, she found Latrobe Community Health Services' Multicultural Friendship Group in Moe which met her need to socialise and share a meal without any extended family in Australia.
"I don't know how to eat by myself," she said.
"[In South Sudan] we had 35 kids in my family because my dad had four wives – five was my mum.
"That's where I learnt the cooking from … Now I'm here I feel like cooking for all the [neighbourhood] and share and all these things because that's the way I'm used to."
Ms Magouk is looking forward to connecting with more people once another friendship group starts in Traralgon later this month.
She said the group made her feel at home and getting out of the house helped migrants not feel so lonely.
"If you stay at home alone you think, think, think, you know, and become worse. It's good to have everyone out and do something for themselves."
Latrobe Community Health Service community settlement worker Anne Roberts said the service knew confidence with speaking English, social isolation and homesickness were among the most common challenges Gippsland's culturally and linguistically diverse community faced.
"No matter where you've come from or how you arrived in our community, you have somewhere you can go to each week to simply talk and make friends," Ms Roberts said.
The Traralgon friendship group is open to anyone and provides a safe place for people of all nationalities to connect with people, have a cup of coffee and practise speaking English.
The first meeting in Traralgon will be 10am-noon on Thursday, April 19 at the Traralgon East Community Centre in Cameron Street.