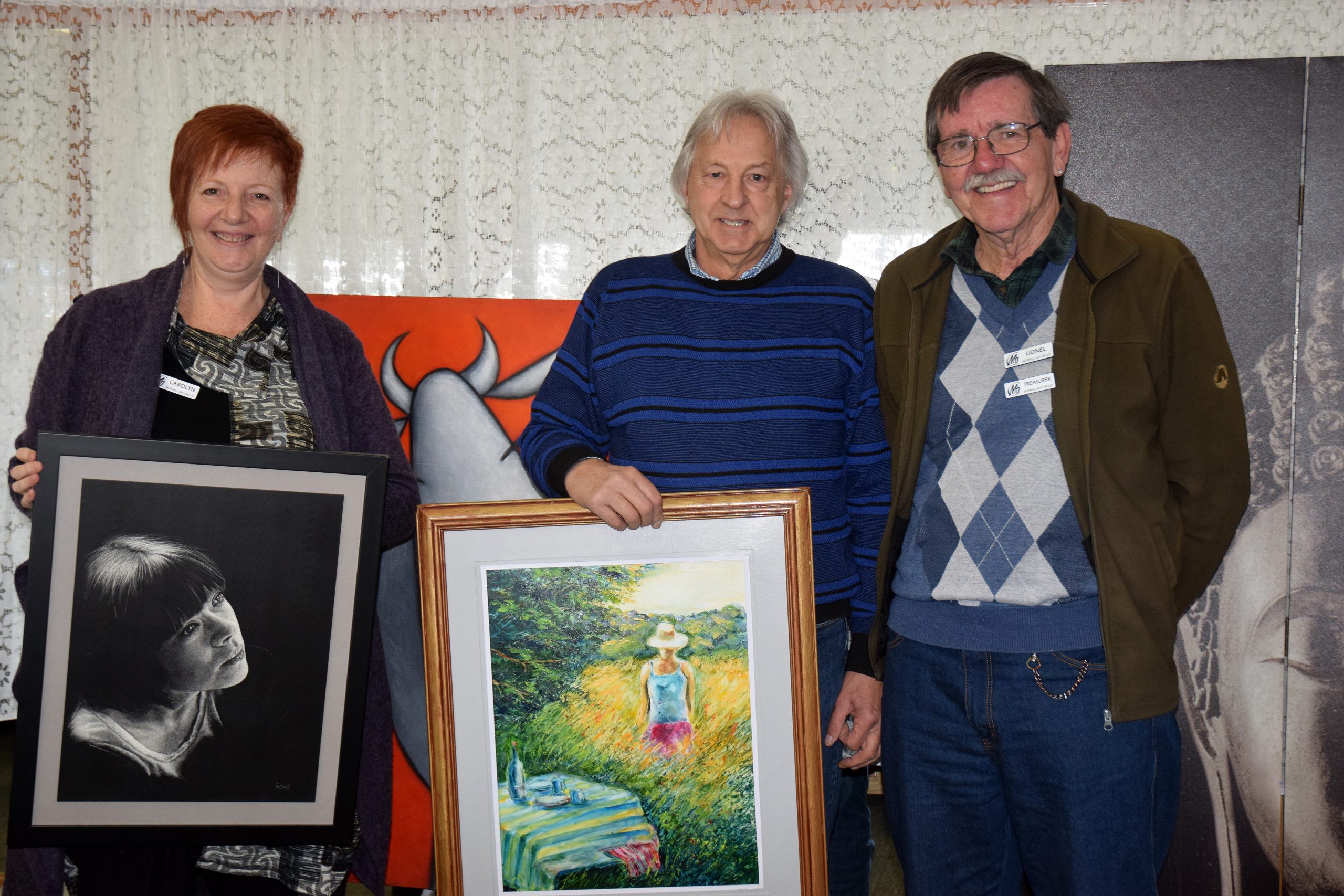 By Cher Jimenez
For many years Yallourn North's award-winning artist Carolyn Henry was stuck inside her studio until she decided to have a "social life".

That happened six months ago when she joined the Morwell Art Group, a bubbly and welcoming batch of hobbyists that meet every Monday on Avondale Road.
Ms Henry, whose works had been a regular feature in exhibitions around the state and also won a couple of awards including an international scratchboard competition, said joining the group was of a breather for her.
"I spent a lot of time alone in my studio and I think you can get your mind caught in a bind doing that and I wanted to speak to other artists. This is really a welcoming group," she said.
"Everybody cares about everybody – it's like having a social life but they talk art."
The Yallourn North mother, who discovered her gift while doing some artworks with her children in 2005, liked the fact that she could have long conversations with members about different mediums and exchange ideas.
Long-time Morwell Art Group member Barry Master-Smith said the group was delighted to have a "high-profile artist" within the group.
Ms Henry's artworks including her well-known scratchboard drawings will be featured at the group's 61st art show on Saturday and Sunday at The Spiritualist Centre on 2 Avondale Road, Morwell.
The group is one of the Latrobe Valley's longest-running art societies with the youngest artists in their 40s and the oldest being 95 years old.
Group treasurer Lionel Nugent said between 80 to 100 artworks would be on sale during the two-day weekend art show from varying mediums such as coloured pencil art, water colour, acrylic, oil, and scratchboard, a black and white drawing medium that is created by scratching white lines on a board covered by a thin white clay topped by a layer of India ink.
A raffle will also be held during the art show with Mr Master-Smith's donated painting as the first prize.
Mr Nugent also encouraged art enthusiasts to join the group every Monday for their weekly meet ups from 10am-2pm at The Spiritualist Centre.
For more information about the art show and on how to join the group please phone Mr Nugent at 0400 470 639 or Ms Ruby Nugent at 0431 540 069.