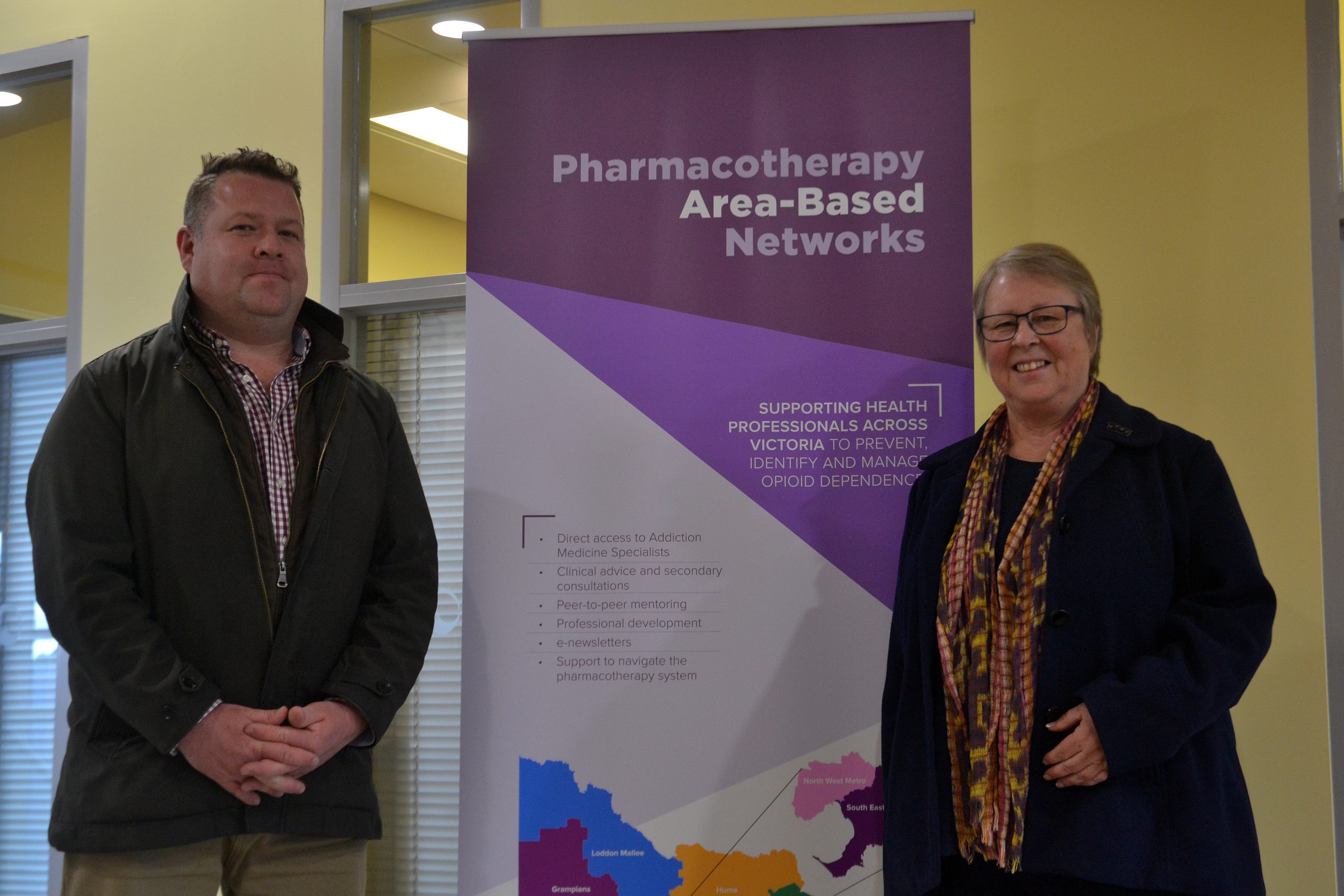 By Cher Jimenez
Latrobe Valley's drug issues have claimed the lives of 49 people over a period of four years, more than any other Victorian regional area, according to not-for-profit organisation Penington Institute.

The report, which formed part of a study titled Australia's Overdose Report 2018 that was released on Tuesday, said 49 people had died of a drug-related death in the Latrobe Valley from 2012-2016 – an increase of 39 compared to records covering 2002-2006.
Penington Institute chief executive John Ryan said the upward trend in drug-related deaths in the area was a "major concern".
He said the drug type claiming the most lives in the Latrobe Valley were "unsurprisingly" prescription drugs such as opioids or pain relief medications.
Gippsland Pharmacotherapy Network coordinator Lynne Jephcott said opioids did not pose any risk for an individual when used as prescribed but they became a problem when mixed with other drugs and alcohol.
"Often it's not one substance in isolation that's causing the problem – it is a combination of substances," she said.
"When you mix drugs or when you indulge in what we call poly-drug use then you're at far greater risk of overdose."
Ms Jephcott said the Latrobe Valley's high illegal drug rate was also contributing to poly-drug use where some people taking opioids were mixing them with substances such as heroin.
She said some people prescribed with opioids sold the drug to other people as they have a high street value.
"[If] you give it to someone who's opioid-naive, they're very much at risk of dying from it. They die because of respiratory depression," Ms Jephcott said.

She said the problem with opioid-dependence was that without a prescription monitoring system, people could go "doctor shopping" where patients saw different medical practitioners for prescriptions.
"I think we're going to see a real shift when real-time prescription monitoring comes in so people won't be able to go to six different doctors on six different days and go to six different pharmacies and fill six different scripts," she said.

Ms Jephcott said real-time prescription monitoring was expected to be implemented in Victoria starting 2019.
Anyone having issues with opioid dependence can phone the network on 1800 888 236 or mail to pharmacotherapy@lchs.com.au.