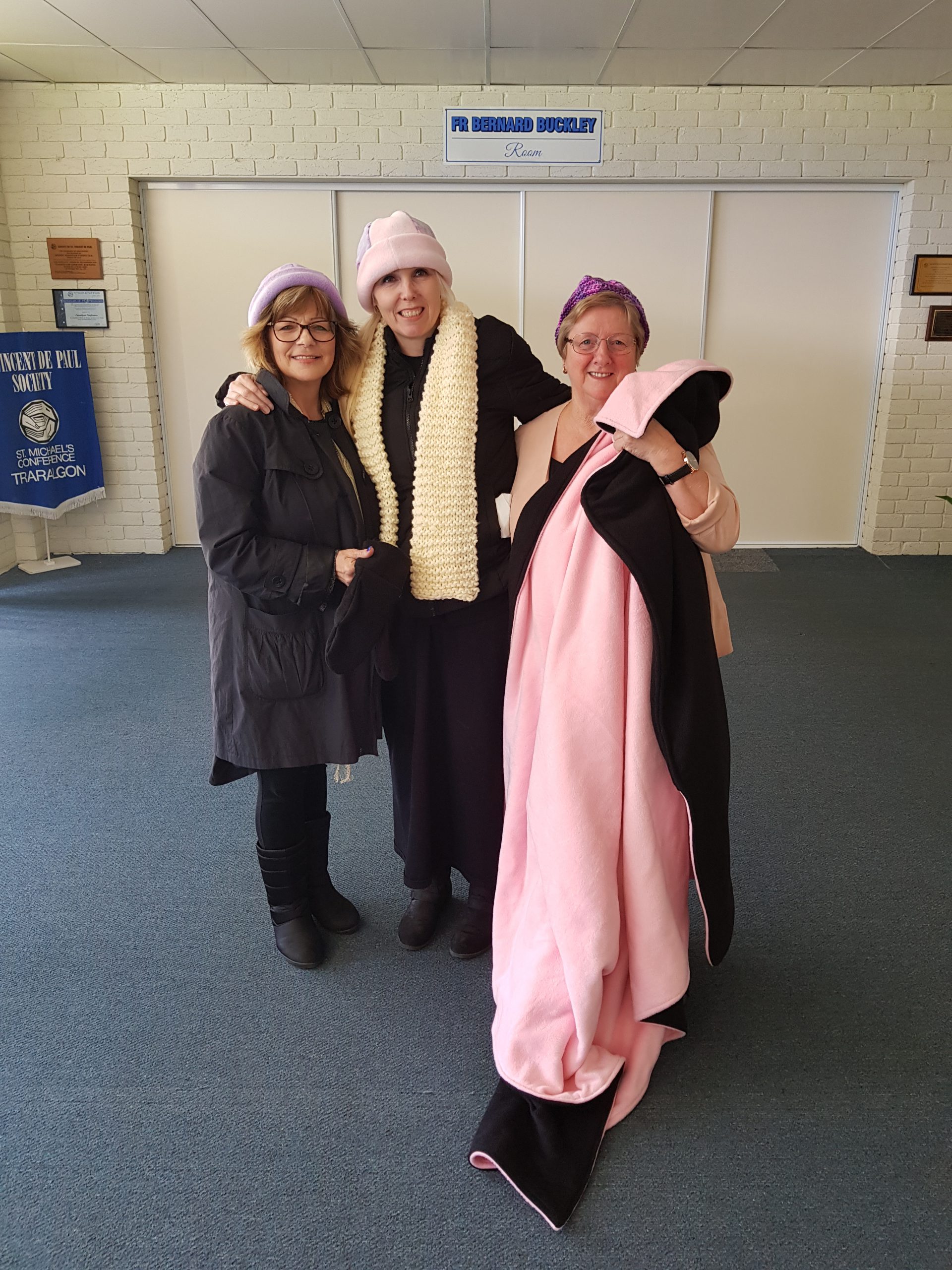 Heidi Kraak
What began as a mere pile of unused fleece for Traralgon resident Sam Lake has, through some hard work, turned into some winter woollies for those less fortunate.
Ms Lake and her mother, Marj Salter, created a total of 39 beanies, five pairs of mittens, two snoods and five quillows over a couple of months, which they donated to the St Vincent de Paul's centre on Kay Street in Traralgon.
"I just wanted to help out, I suppose every time it is a cold night, I think of the homeless, I suppose," she said.
"I've just said that for years … I've finally thought I need to do something and I was going through stuff and had some poplar fleeces there and thought I'd convert it into stuff that people in need would use, instead of just donating it to charity
"I told mum what I was going to do and she knits, so she decided to commit as well."
Ms Lake sewed and Ms Falter knitted and together they decided Vinnies was the best place to donate the items.
"I wanted it directly donated to people that were homeless as opposed to an op shop were people would have to buy them," Ms Lake said.
"I wanted them to go directly to people who needed them. St Vinnies was the logical place to start."
The donated items will be given out at the Vinnies soup van in Traralgon directly to those in need and Ms Lake said she hopes to do the same thing next year.
"We only started a couple of months ago, but next year we'll be making them so they are donated earlier on in the year. It is still cold so I'm sure people will still appreciate it," she said.
"The Latrobe Valley might not be a high profile place for homelessness but it doesn't mean there aren't people that don't need our help.
"There are people in our local community that need help as well."