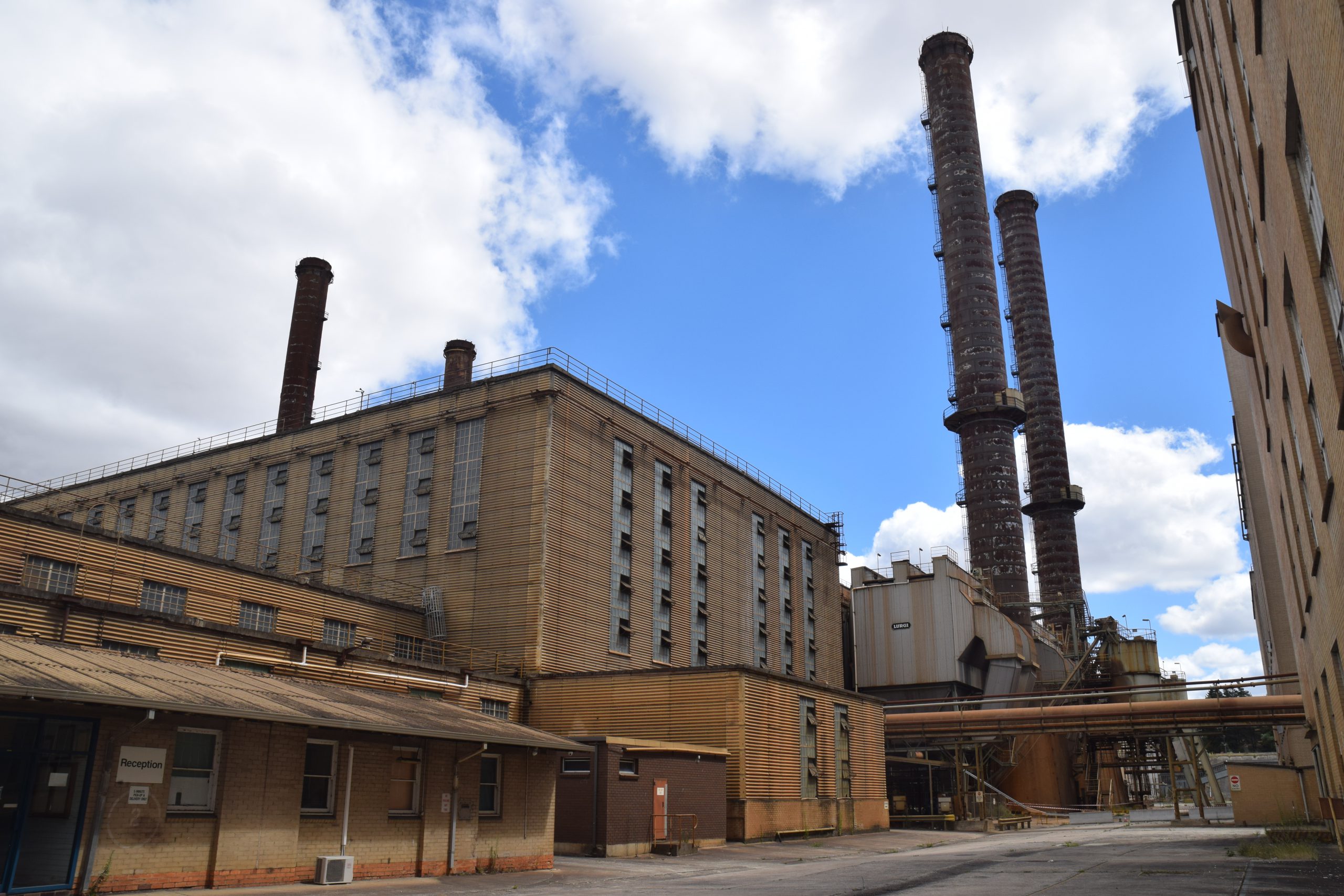 Bryce Eishold
An on-site asbestos dump for waste material from the old Morwell Power Station was knocked back by Latrobe City councillors last night who said it failed to meet council guidelines.

The amended motion was passed in under a minute at last night's ordinary council meeting – meaning up to 15,000 cubic metres of asbestos waste could be trucked to the other side of Melbourne as early as December.
Councillors voted unanimously against the application to grant a planning permit, except Cr Dale Harriman who declared a conflict of interest, despite the asbestos cell being approved by the Environment Protection Authority in July.
Energy Brix Remediation general manager Barry Dungey, who addressed council as one of six guest speakers on the issue, said the company was yet to rule out whether it would appeal the decision to VCAT.

It was the fifth time the matter had been heard before council since May after months of delays and non-decisions.

A council officer's report considered at last night's meeting recommended councillors approve the proposed asbestos storage cell at the site of the former Morwell Power Station.

Voices of the Valley president Wendy Farmer spoke in favour of the asbestos cell claiming "it seemed to be the safety option", while former Latrobe City councillor Peter Gibbons disagreed and urged councillors to reject the proposal.
CFMEU mining and energy division secretary Geoff Dyke and president Trevor William raised concerns about the proximity of the cell to housing, and industrial sites including the offices of the CFMEU – about 130 metres from the proposed asbestos cell site.
Former Latrobe City councillor Christine Sindt also spoke against the proposed asbestos cell and called for EBAC to be released of its duty and for the Latrobe Valley Authority to be called in to manage the clean up.

"I'm disappointed given we put seven months of education I guess into the community, held a public meeting that had very few people expressing concerns and had support of all the regulators," Mr Dungey told The Express on Tuesday.

"We'll consider our options whether we want to appeal it at VCAT."

The motion to refuse a permit for an asbestos cell was moved by Cr Graeme Middlemiss and seconded by Cr Sharon Gibson, and carried unanimously by the remaining councillors in under a minute following public question time.

Councillors raised concerns about community safety and who would be responsible for the asbestos cell – a deep sealed-off ash pit – in decades to come.
Energy Brix estimates to construct an asbestos cell on the site of the former Morwell Power Station would cost "about half-a-million dollars" and "that funding can no longer be spent in the Latrobe Valley," Mr Dungey said.

"It's hard at this stage to provide an accurate estimation, however, the absolute maximum waste we would expect would be about 15,000 cubic metres of asbestos material," he said.
"That would probably mean somewhere around 300-400 truck loads of asbestos material down the highway. At the moment we're exploring options, however, there is a large asbestos disposal at Bulla and that's on the other side of the city that we're considering."

However, Cr Middlemiss said it was the view of councillors the site was not appropriate for an asbestos dump due to its close proximity to housing and industrial areas.
"There is an area where people walk their dogs and kids play which is only about 40 metres from the proposed dump. There are six office buildings only 135 metres from the proposed dump in which up to 100 people work," he said.
"In those buildings there are two call centres, a food bank where people go to get food hand outs and several admin offices and in the risk assessment done by the EPA none of those people were taken into consideration.
"What council endeavoured to do was to assist with locating a better asbestos dump for the Latrobe Valley and we succeeded in doing this by obtaining an agreement from ENGIE to share their Hazelwood Power Station asbestos dump with Energy Brix."
While Energy Brix has since argued the site at Hazelwood would "be too costly" and not ready before April 2019, Cr Middlemiss said "I believe we could negotiate a time to open that dump closer to now".
"But bear in mind that the Morwell Power Station has been there since 1951 and has laid derelict for about four years. In that situation what does a few extra months matter," Cr Middlemiss said.

Enery Brix has 60 days to appeal the decision to VCAT.