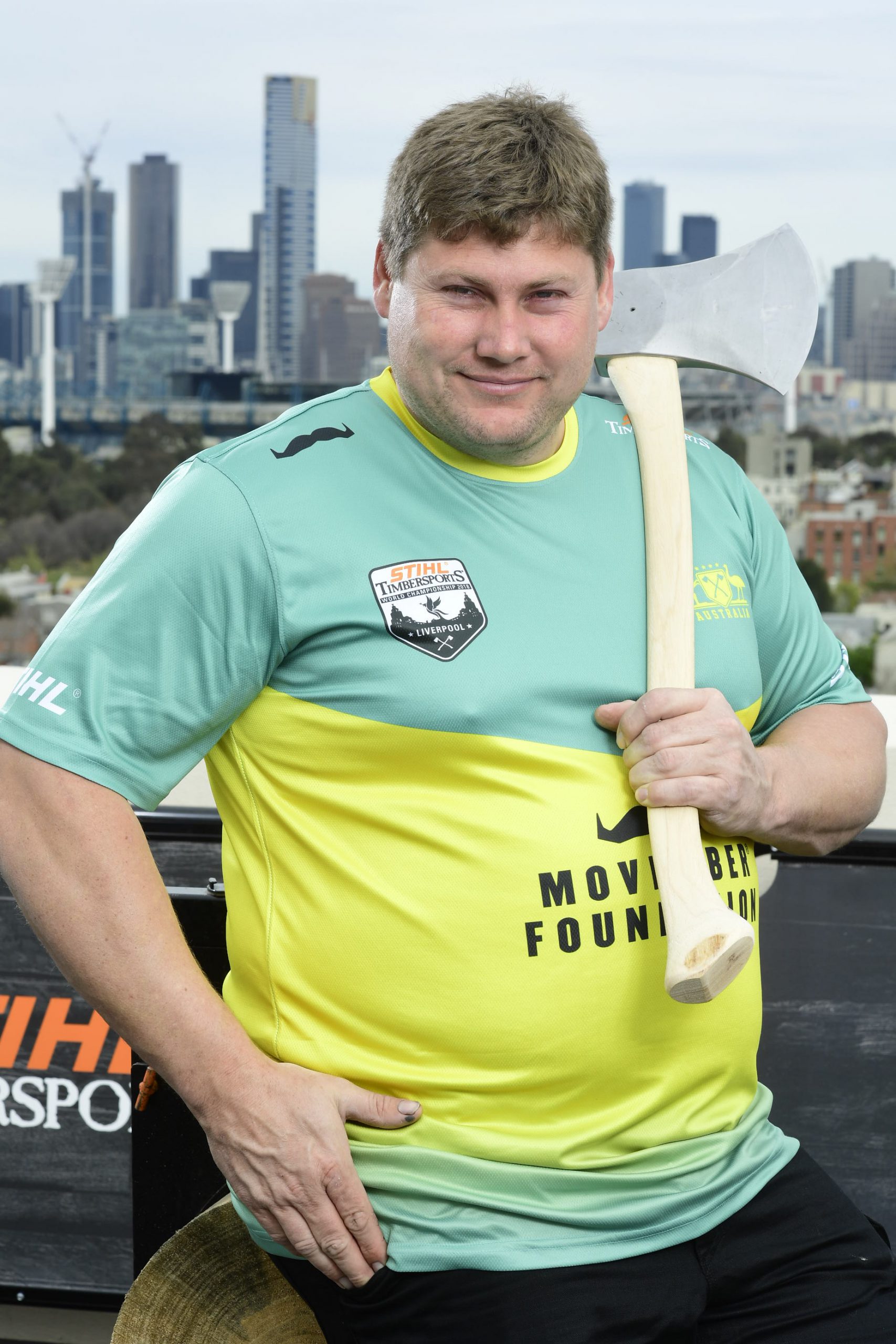 Kate Withers
Glen Gillam's dreams have been tinged with bronze since last year's Timbersports World Championships and he is determined to make them gold again.
The Toongabbie resident earned his maiden Australian jersey last year and has a score to settle after the Chopperoos were denied a fourth consecutive world title in Norway.
"I just want to change that bronze to gold," Gillam said.
"There's a fire which is burning there from last year's disappointment and we want to show the world that 'hey we are human and make mistakes', but also prove ourselves and come home with the gold."
Gillam finished fourth at the 2018 Timbersports National Championships on the Gold Coast to qualify for his second consecutive Chopperoos stint.
He overcame a seventh-place finish from the springboard event to bounce back into title contention with wins in the standing block and underhand chop disciplines to earn his spot on the team.
The Chopperoos will travel to Liverpool, England this month where they will take on 23 countries at the Timbersports World Championships where Gillam will compete in the standing block discipline in the relay team.
"I would definitely say we're 100 per cent in better shape than last year," Gillam said.
"When we all go on tour it's a great team bonding experience and we're all there with the focus of gold.
"Our chances of taking out the gold are very high this time around. We've got the form, the group of guys together and we've just got to execute on the day and show the world that last year was a hiccup."
The diesel mechanic said he was "in pretty good shape" ahead of the championships despite 12-hour work days hampering his ability to train on the block.
"I was there as a reserve last year and now I'm the anchor but I've got a set of shoulders that should be able to carry the load. I'm just super focussed," he said.
"It's a super huge responsibility, but at the end of the day we've got to execute as a team and go in as one unit. We'll give it our all."
Many European woodchoppers are able to forge professional careers out of the sport through sponsorship but Gillam said opposition nations were always surprised by the dominance of the Chopperoos.
"We're some of the best amateurs in Australia that collectively do this, and it's just raw talent for us," he said.
"We have lives at home and we have to work. We're not spoon-fed but if we have that opportunity, who knows how much further we could develop."