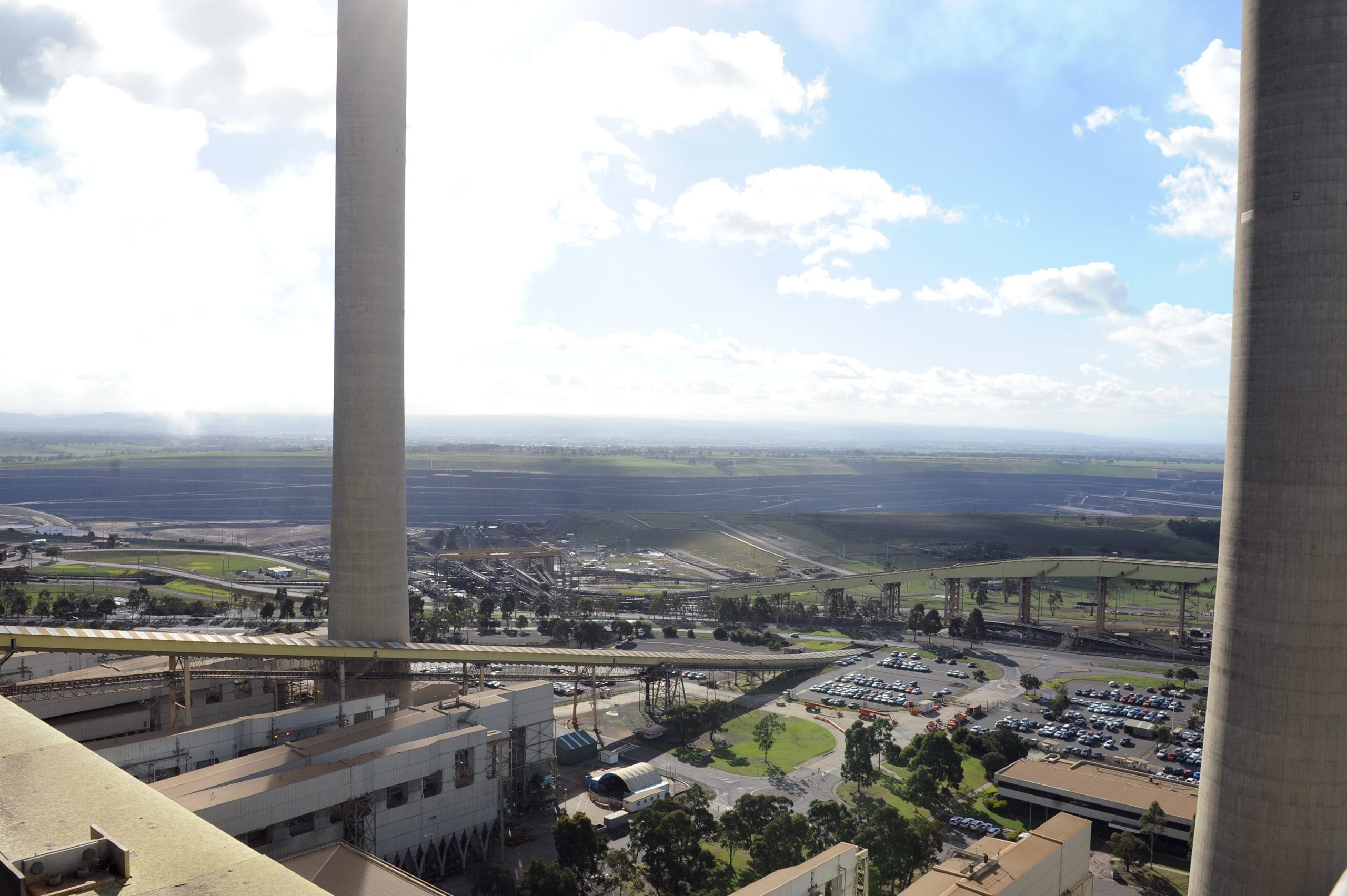 Jarrod Whittaker
Loy Yang A owner AGL has moved to reassure the community that it has no plans to close following comments to investors which suggested the plant could close early if power markets did not warrant major expenditure to keep it going until 2048.
The comments, made on-site by AGL group operations executive manager Doug Jackson on Tuesday, suggested the plant would need to make significant investment late next decade if it were to continue operating.
Mr Jackson told investors the company's goal was for Loy Yang A to make it to 2038 – 10 years short of its scheduled closure – and generation beyond that date would depend on the market.
But yesterday, AGL Loy Yang general manager Steve Rieniets said the company was committed to its scheduled closure date.
"We had investors on-site yesterday and some of the comments made during that presentation were in the context of capital expenditure planning, but our current plans as to closure is to close no later than 2048 and our existing spending on the plant indicates that's our current plan," Mr Rieniets said.
He said the company could remain in the region beyond 2048 and pointed to the company's involvement in the Hydrogen Energy Supply Chain pilot project which aims to convert brown coal from the Loy Yang mine to hydrogen as an example of the company's broader involvement in the region.
AGL has invested about $100 million in a major outage on unit four and refurbishment of a dredger and had done so in the expectation of a long-term return, Mr Rieniets said.
It will invest a total of $900 million into the plant between 2016 and 2021.
News the company has discussed the possibility of early closure will likely send shockwaves through the community following the closure of Hazelwood in March last year after the community was given just six months' notice.
Loy Yang A has 600 permanent employees plus 300 on-site contractors with more than 600 additional workers conducting maintenance on the outage.
The company has committed to getting out of coal by 2050, beginning with the closure of its Liddell black coal-fired station in NSW in 2022.
The speculation about Loy Yang A's future comes as Prime Minister Scott Morrison has raised the prospect of government support for reliable energy supply, including coal-fired power.
Federal member for Gippsland Darren Chester yesterday welcomed the PM's support as a "positive step forward".
"We understand many families and businesses are struggling to keep up with the rising cost of power and we are determined to take action. By focusing on affordability and reliability we are taking a practical approach to resolving the energy-affordability issues of many Australians," Mr Chester said.
"This approach means coal can be part of the energy mix and that should give confidence to Australians whose jobs rely on coal, and businesses that rely on coal-fired power."
He also backed AGL's ability to keep Loy Yang A open until 2048 and pointed to its $900 million investment as a "positive" that "it provides some assurances and job security for local power station workers for the next 20 years".
The environmental movement has seized on AGL's comments, with Environment Victoria campaigns manager Nick Aberle saying it was "no surprise that AGL is considering closing Loy Yang much sooner than 2048".
"The [United Nation's Intergovernmental Panel on Climate Change] has reminded us that to avoid the worst of global warming's impacts on society, developed countries like Australia need to stop burning coal by 2030," Dr Aberle said.
"The task now is to plan ahead, even if it involves difficult conversations, to make sure places like the Latrobe Valley continue to thrive without coal."
He described the federal government's proposal to support new coal-fired power stations as a "thought bubble".