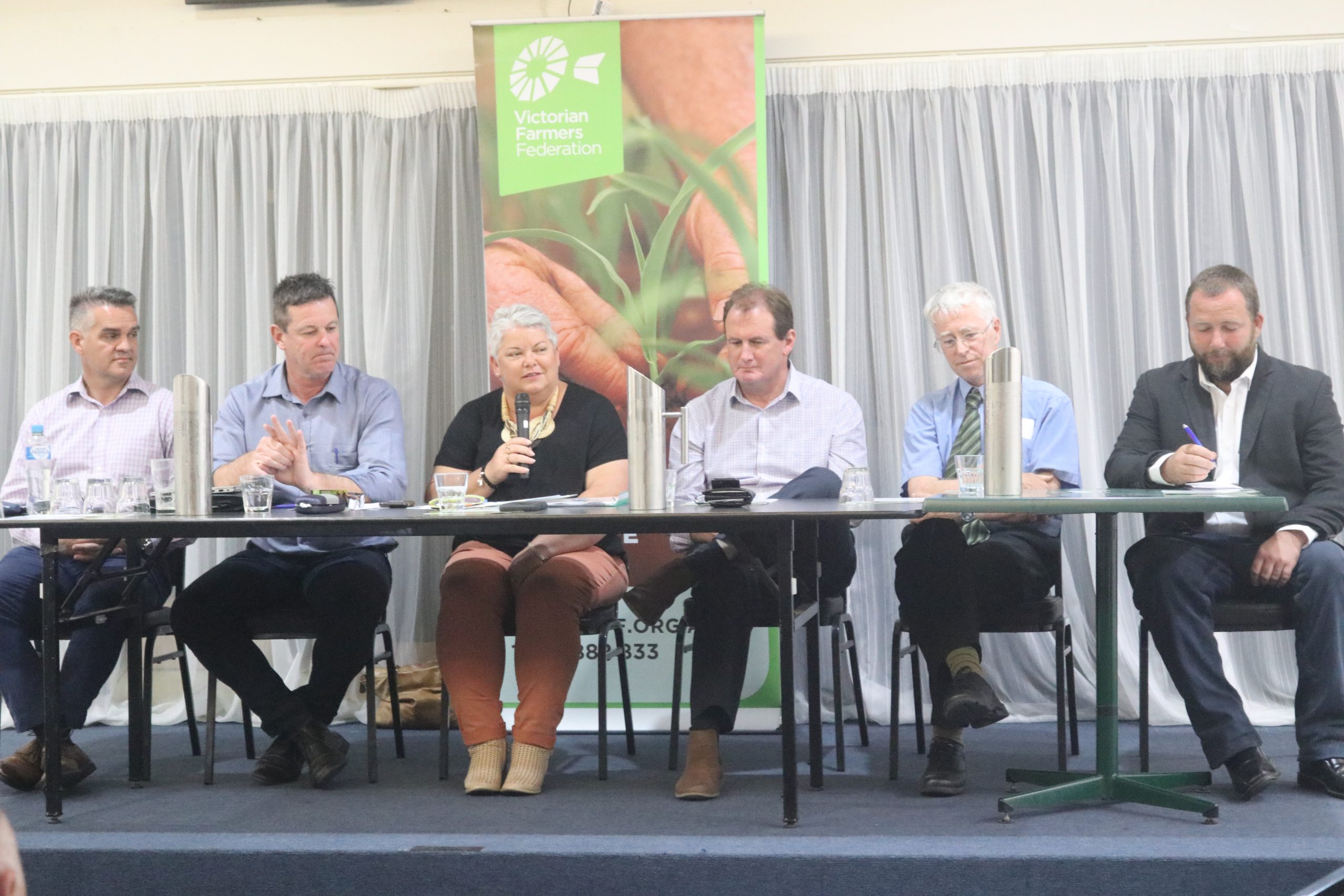 Michelle Slater
By Michelle Slater
Liberal candidate for Morwell Dale Harriman, who is also a Latrobe City councillor, apologised for the "absolutely disgusting" way council has treated farmers on rates, speaking at a forum on Tuesday evening.
Six candidates for the seat of Morwell were grilled on agricultural issues as they fronted a Victorian Farmer's Federation-run election forum at the Morwell Club.
Land use dominated discussions as some farmers fear being rated off the land due to rezoning which meant they were being charged at residential rates despite still farming the land.
Labor candidate Mark Richards, Greens Dan Caffrey, incumbent MP Russell Northe, Nationals Sheridan Bond, Liberal Dale Harriman and Shooters, Fishers and Farmers Ricky Muir agreed an urgent rates review was needed.
Traralgon beef producer Lenny Marshall said his rates had incrementally gone from $4000 to $35,000 a year since the land was rezoned to residential in 2011. Mr Marshall farms 160 hectares just out of town and said he had accrued more than $200,000 in rate arrears and was being charged 10 per cent interest per annum on the debt.
"This is having a detrimental effect on our cash flow and is having an effect on our physical and mental health," Mr Marshall said.
"I'm not the only one affected by this. There's others through the length and breadth of Victoria suffering this same plight."
Mr Harriman said he was on council while this happened, but he did not support it, and wanted to order a review if he was elected to state parliament.
He said a rates freeze on farms should be put in place until neighbouring land was in its latter stages of development instead of being rated on its potential use into the next decade.
"I apologise … what we [Latrobe City Council] have done to Lenny and other farmers is absolutely disgusting," Mr Harriman said.
"We are killing farmers to make more land open for developers to make a profit on. It's wrong, we are knocking farmers on the head."
Independent member for Morwell Russell Northe agreed with the need for an independent review.
"I believe rates should reflect the activity of the land but not the potential value of the land and I can't for the life of me work out why we are in this situation," Mr Northe said
Ms Bond pointed to a Nationals' policy announcement made last month promising an urgent independent review into farm rates of which the recommendations would be acted upon.
Mr Richards also referred to a Labor promise made last week into a rates review and Mr Caffrey called for green zones to protect farmers on the urban fringe.
Milk prices, energy policy, roads and glyphosate also got a run in what has been a series of VFF forums across the state's most marginal regional seats.