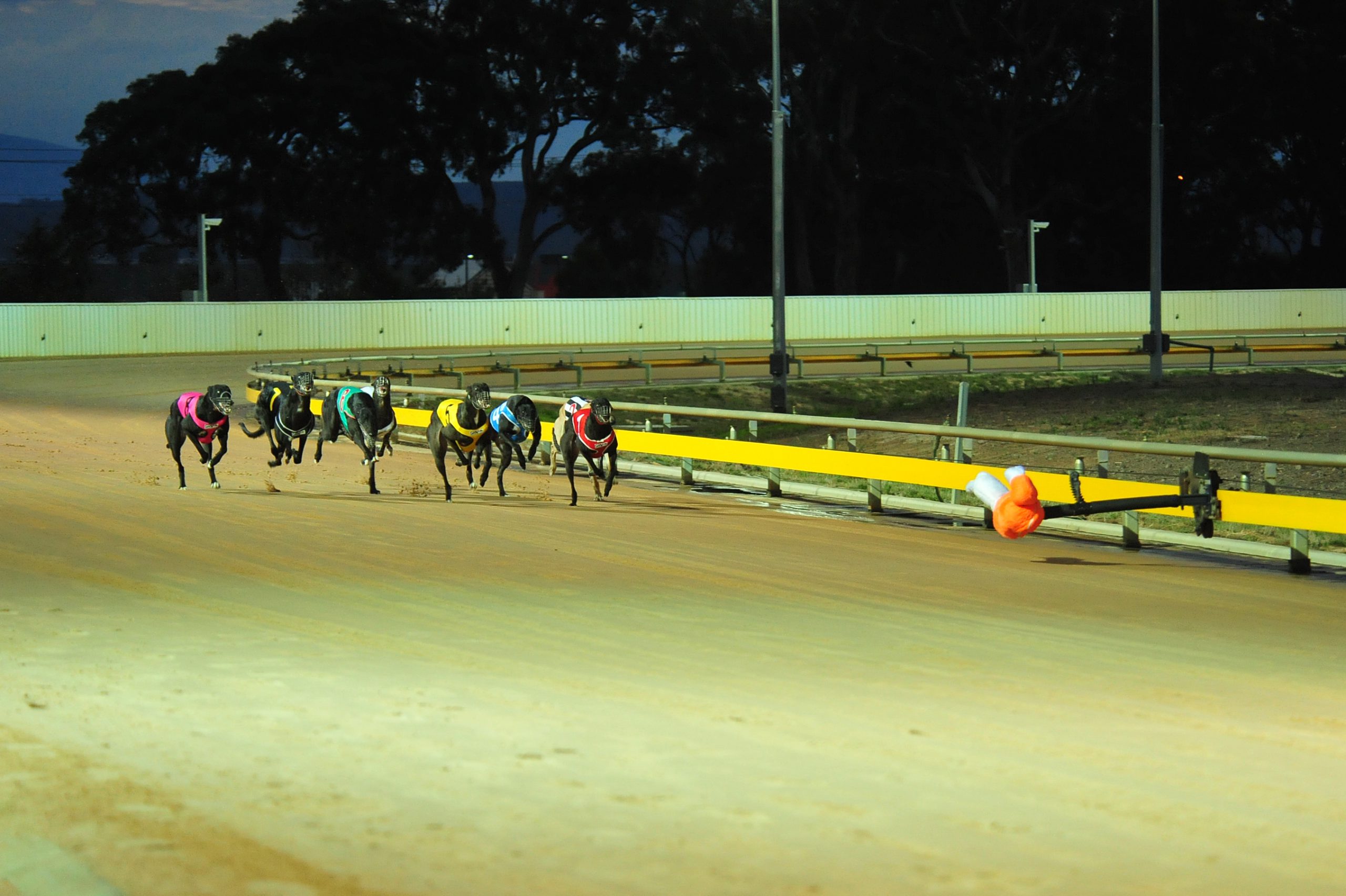 Heidi Kraak
Latrobe Valley greyhound racing enthusiasts will have to travel to catch a glimpse of the dogs this month after ongoing drainage issues at the Traralgon track continue to force race transfers to venues as far as Healesville.

It comes just days after Greyhound Racing Victoria launched its third Gippsland Carnival – the biggest regional racing series in Australia – in Warragul with a star-studded line-up of sporting royalty in attendance, including former England cricket captain Sir Ian Botham.
Race events scheduled for tomorrow, Monday and next Friday have been transferred to Cranbourne, Healesville and Warragul respectively. About 15 race meetings have already been transferred to other venues since early November.

The Traralgon Greyhound Racing Club track, located at Glenview Park, was closed in October due to sub-surface drainage issues.
The club installed a drain line to remove the surface water and the track was reopened on December 6, however, the solution was unsuccessful and the track will remain closed until the issue can be fully resolved.
In a statement, the club said Gippsland Racing Victoria had also identified issues with "unsafe" box starts, which had been removed "for the foreseeable future".
Club manager Steve Clark said it was important the club met Gippsland Racing Victoria's Safe Racing Initiative.
"I hope that people out there understand, we do have animal welfare issues at the forefront of our minds and we want to make the track as safe as possible moving forward," he said in a statement.
Greyhound Racing Victoria general manager of racing Vaughn Lynch said all races to date had been transferred to venues within Gippsland.
"There is no evidence of people withdrawing from the industry as a result of the Traralgon track issues," he said.
"GRV is working closely with the club to manage this matter. The common intention is to return to racing at Traralgon as soon as possible on a track that complies with modern expectations regarding safety."
Mr Lynch said animal welfare was GRV's "number one priority" and the organisation had extensive data on all tracks and starting positions.
"Expert civil engineers, agronomists, geotechnical engineers and track surface specialists will conduct exhaustive testing beginning this week to categorically identify the issues with the track," he said.
While Tanjil Valley trainer Kate Gorman did not have any dogs competing in the transferred races, she said travelling to events was "just part of the industry" and if she had had dogs competing, she would have been willing to travel to the alternate locations.
"It is handy – [it is] nice to have the [Traralgon] track so close," she said
"It is disappointing [about the drainage issues] but it is also good we have other tracks to race on nearby."
Traralgon Chamber of Commerce president Luke Henderson said events, such as greyhound racing, had positive "flow-on effects" for local traders.
"So whenever any event is cancelled due rain or damage, the Traralgon Chamber of Commerce acknowledges that it is really a shame for our trading community," he said.