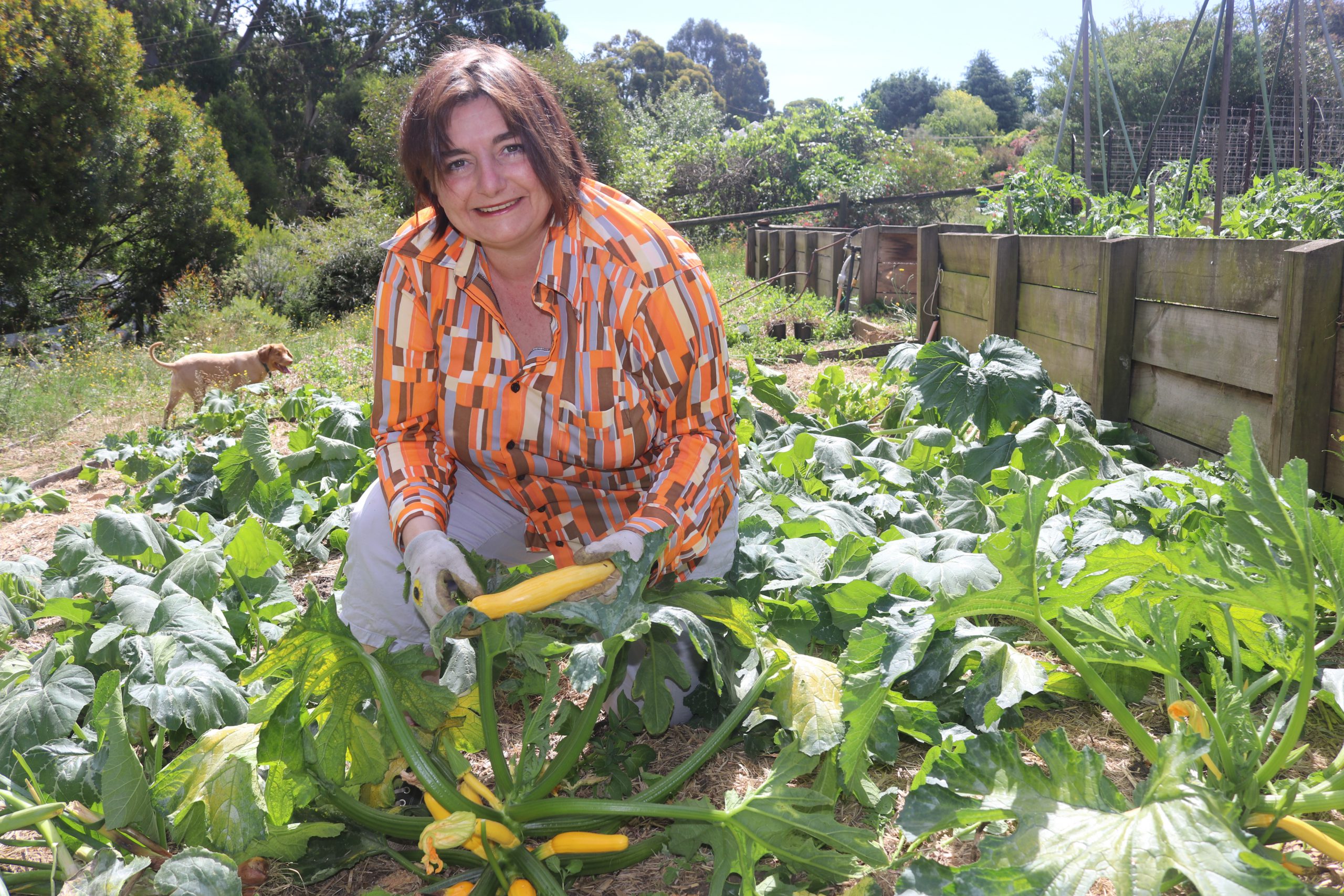 Michelle Slater
Local gardeners will be throwing their gates open to demonstrate how different spaces can be used to grow food in an event where the public can also learn about the arts and sustainability.
Baw Baw Sustainability Network is holding its second Creative Harvest open gardens trail later this month showcasing 13 sustainable food gardens.
The day will also feature local artists who will be working across a variety of mediums such as mosaics, textiles, painting, illustrations and even live portraits.
Event coordinator Wendy Savage said BBSN had organised a bus to take people around for the two-day event which also includes lunch and a cuppa stop.
Ms Savage said volunteers were invited to come on board for the day to meet and greet visitors and take tickets.
She said January was an ideal time of year to take a look at people's gardens which should be full of produce and an opportunity for visitors to pick the gardeners' brains.
"We have very keen veggie growers and they have much that people can learn from," Ms Savage said.
Ms Savage said there would be a variety of spaces ranging from community gardens, organic market gardens and small backyard gardens designed for people in tight spaces.
"We've chosen a mix of gardens. Some are big lifestyle blocks where they are growing a lot of fruit and veggies," Ms Savage said.
"Some are gardens for one, showing how people on small blocks can feed themselves with clever planning. It shows how much can be produced in a small time if you get straight to it."
Mirboo North green thumb and food guru Jacki Hicken will show visitors around her backyard block to show how she grows food for her gourmet restaurant and food studio.
The local chef established her food garden from a bare paddock 10 years ago based on organic principles, with six raised garden beds, an automatic watering system and a native herb windbreak.
She now grows enough to keep her kitchen going throughout the year and anything she can't grow herself, she sources from local growers.
"It all goes into the restaurant. We are encouraging people to learn what they can do themselves and all the things they can grow," Ms Hicken said.
"There will be heaps of things to look at and to talk about."
The Baw Baw Sustainability Network Creative Harvest garden trail is on January 19 and 20.
For more information visit bbsn.org.au/events-1/creative-harvest-2019.