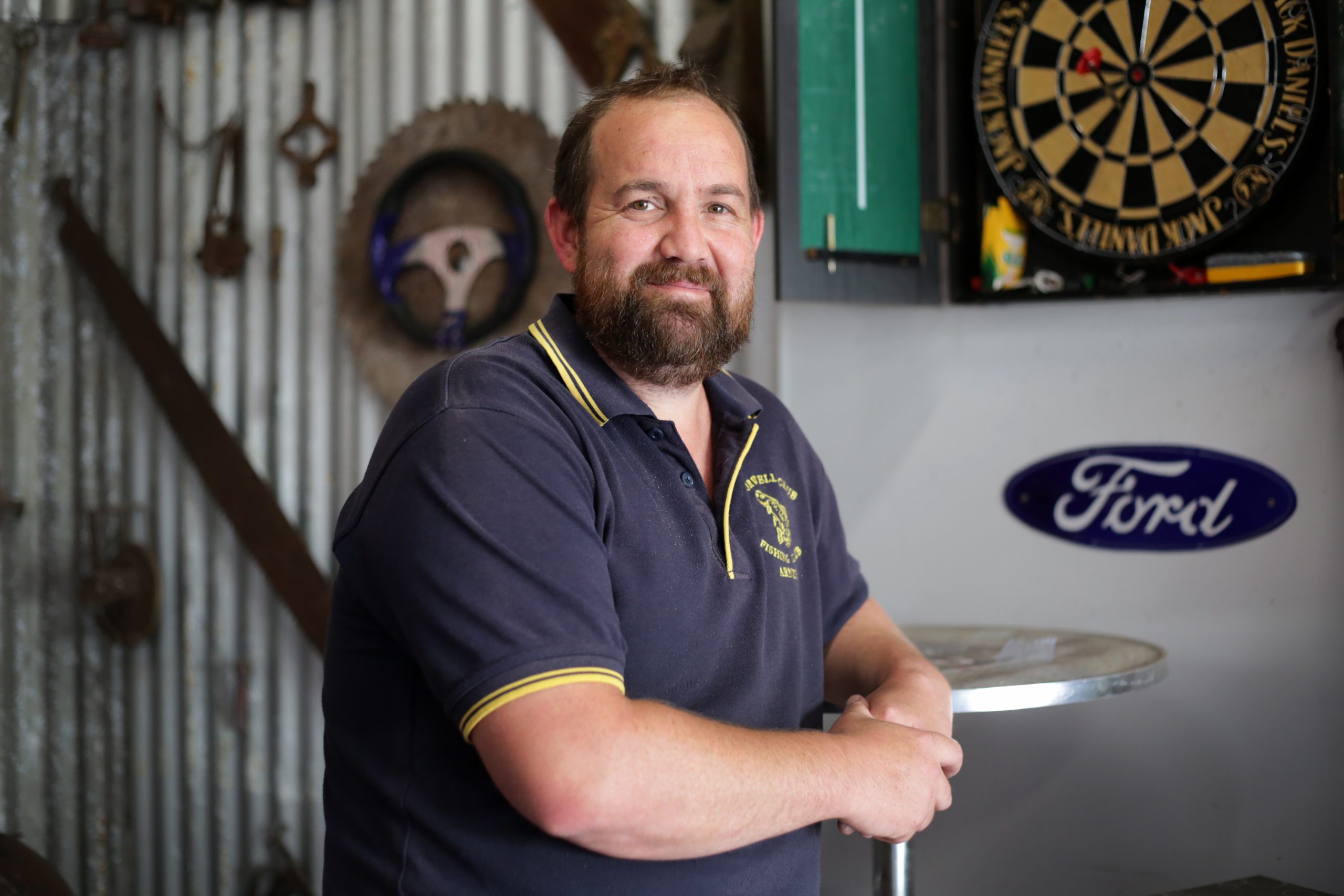 Anne Simmons
A Morwell man and his wife wonder what his fate could have been if a tumour the size of his fist had remained undiscovered in his brain.

Wayne Arnold is recovering at home after the benign 82-millimetre growth was removed in October, 2018 in a "mammoth" nine-hour surgery.
The Morwell truck driver is now "overwhelmed" with gratitude for the people he believes saved his life.
The neurosurgeons at The Alfred may have removed the tumour but it was a Morwell optometrist who pushed and pushed Wayne to seek specialist advice.

Wayne was having painful headaches lasting only a few hours at a time once every three to six months for about two years.
He booked in to have the prescription checked for his reading glasses and came out of the optometry clinic with a referral to a specialist – but he didn't follow up.
"I was trying to be the big tough guy … I didn't think much of it," Wayne said.
Later, Thrifty's Regional Eyewear contacted Mr Arnold's mother Sue with another referral.
He never went.
Even though Wayne was a new client of the clinic, the optometrist, Leo Vlahakis and his staff upped the ante, booking the appointment for Mr Arnold which he finally attended in September 2017.
Wayne's wife Lisa said before he even made it home, the hospital had phoned saying he had jumped the queue for an MRI.
Lisa and Wayne learnt he had papilledema in both eyes – swelling of the optic nerve – which can be caused by a brain tumour.
Then the imaging revealed the sheer size of the growth.
"I was just shocked … I've never felt any difference," Wayne said.
"I had leukaemia as a kid as well and they think it might have been caused from radiotherapy. So it might have grown from that big over 25 years.
"That's maybe why I didn't feel any difference."
But Wayne was also experiencing temporal lobe seizures alongside the headaches.
"I was sitting on the couch watching TV and my whole body would just tense up for 10 seconds and go away," he said.
Now, back at home after a "miracle" surgery which only had him in hospital for four days, he is back mowing the lawns and riding bikes with his four kids.
Sometimes he notices effects from the surgery, like forgetting the names of household objects.
"If those little things just frustrate me and that's it, I'm not really fussed with it," he said.
"I'd love to tell people if they've got anything wrong with them instantly just go to your doctor."