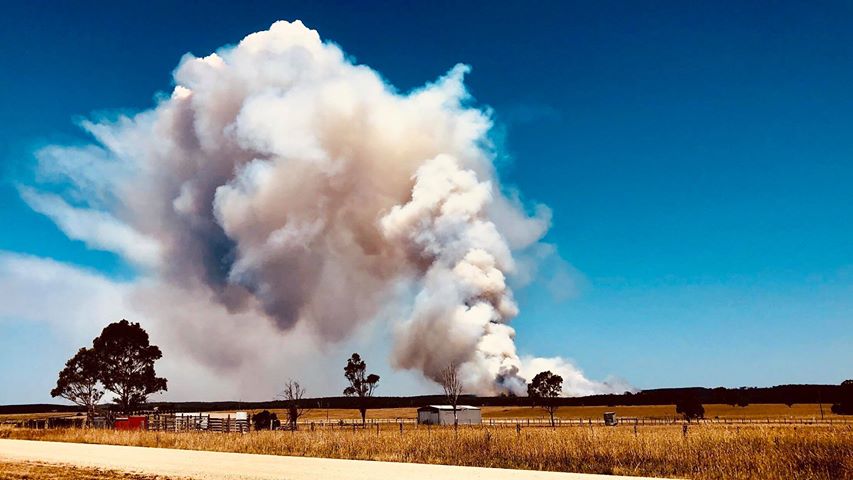 Cher Jimenez
People with respiratory issues and pre-existing conditions such as heart issues are advised to limit outdoor exposure in in the wake of the Rosedale bushfire.

Change of wind directions that created hazy and smoky conditions across Latrobe Valley skies from Monday have concerned people in the area with authorities declaring the bushfire in Rosedale was contained as of Tuesday.

Environment Protection Authority deployed air quality monitors in Sale and Longford to provide the community and emergency service workers with up-to-date information on how smoke coming from the bushfire was affecting air quality.
The EPA said any smoke could be hazardous to health but summer bushfires produced larger amounts of smoke and communities 100 or more kilometres away could be affected.
Latrobe Community Health Service respiratory educator Karyn Thomas said people with heart and lung problems, children up to 14 years of age, the elderly, pregnant women and frail individuals were especially vulnerable to the effects of breathing smoky air.
Ms Thomas said people who are exposed to smoke for prolonged periods were also at risk.
Difficulty in breathing, coughing, wheezing, chest tightness, fatigue and watery eyes are some of the symptoms of exposure to bushfire smoke.
She advised at-risk individuals to stay indoors as much as possible to reduce their exposure to smoky conditions.
"You can protect yourself from smoke-related health impacts by reducing or stopping physical activity outside, taking your prescribed medication as normal, avoiding the bushfire and areas affected by smoke, staying inside with doors and windows closed and operating your air conditioner with the recirculate/reuse mode on or turning your air conditioner off if that option isn't available," she said.
She said those with conditions such as asthma must keep taking their medication and follow their personalised asthma treatment plan and know how to apply first aid or be with someone who does.
"If their breathing, wheezing or chest tightness does not improve when they enact their action plan and follow asthma first aid, call triple-zero. It's important to continue to administer reliever medication via a spacer until the ambulance arrives – four breaths, four puffs every four minutes," Ms Thomas said.