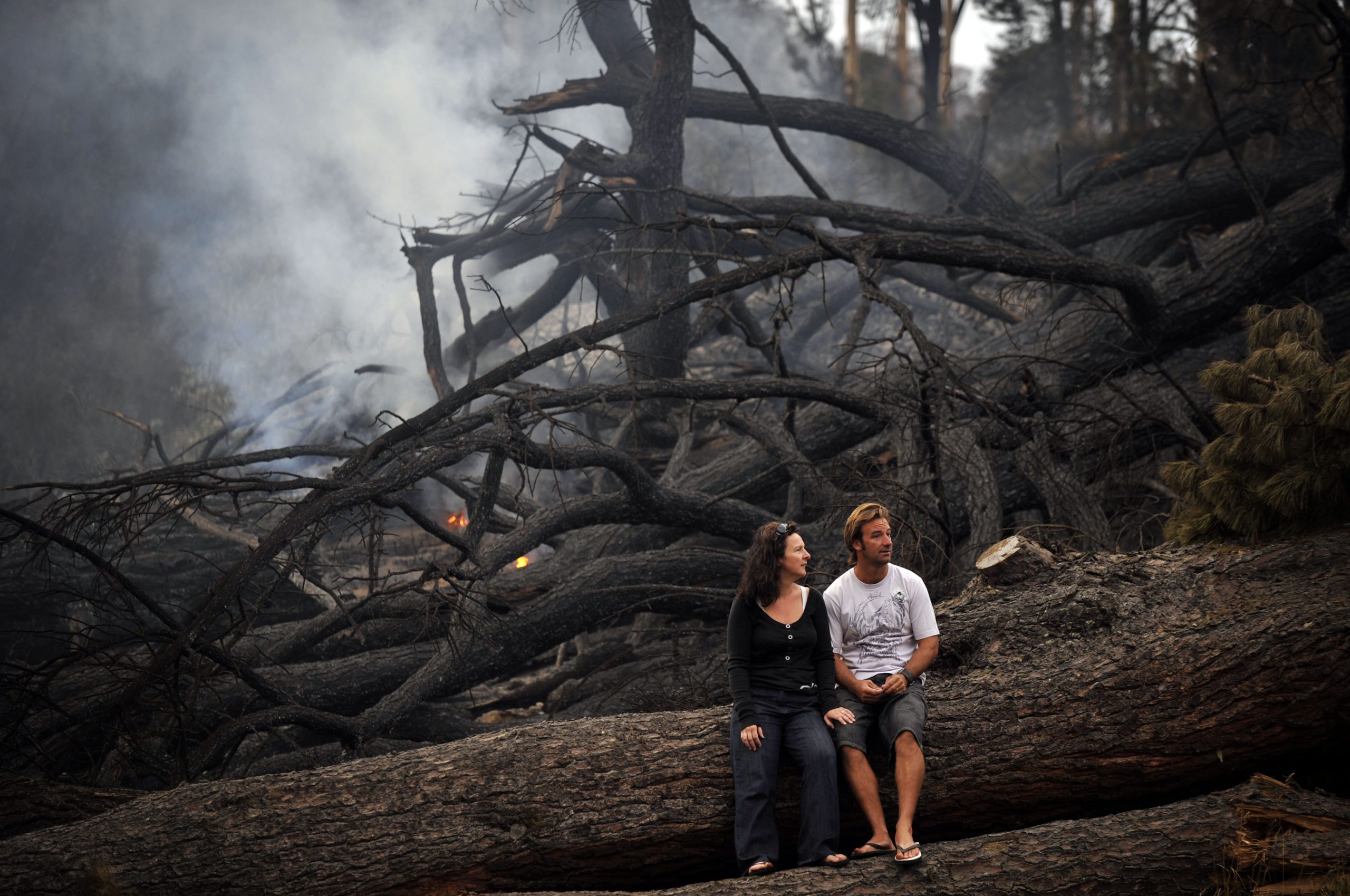 Heidi Kraak
Megan Cheney insists the loss of her family's "forever home" in the Black Saturday bushfires is not a "hard luck" story.

A decade on from the day the fires ravaged their beloved Koornalla home, Megan acknowledged the years since had not been easy, however, refused to let the event define her family.
"It's one part of the scheme of our lives – it's not hard luck," she said.
After receiving a call about a fire threat while at a friend's birthday party, Megan and her husband Shayne left their three daughters at a friend's place and went home to get the house ready.
The couple, business owners, had built the house themselves two years earlier – a "labour of love" constructed on the weekends and in their spare time.

It was the lack of oxygen, not flames or smoke, Megan said, that made them realise they needed to get out.
"We didn't know everyone was going to evacuate and it would turn out to be a horrendous bushfire and people would die," she said.
"We weren't to know how at risk we were."
Nor were they to know they would be the last to drive out of Koornalla that fateful day.
"I was talking to someone [later] and, not knowing who I was, they said 'that beautiful white house in Koornalla burnt down'," Megan said.
The months that followed were "hard work" – the couple "hit the ground running", continuing with their thriving building business while also building a new house in Traralgon for the family to live in which they planned to on-sell.
"We had to keep going. We had staff we employed, clients … it wasn't their fault our house burnt down," she said.
"I felt calm and collected but in hindsight I wasn't."
A year later, the Cheneys closed their business and travelled Australia in a caravan for a year.
"We had to constantly be gracious with people…. in their kindness. It could be exhausting," Megan said.
"Travelling was good to get away from the handouts – it wasn't why we left, but it helped."
The year in the caravan was "particularly good for Shayne" who was left "emotionally drained" after doing a number of re-builds on other houses that had burned down in the area.
However, the big question of whether they would return to Koornalla hung in the balance and the family took a vote and decided they would build another house at their beloved block.
After re-opening their business not long after returning, the "phone never stopped ringing" and the busyness of life, including rebuilding their new home, once again took over.
"Now we're exhausted and back in debt – it has been a decade of the kids seeing us working," Megan said.
"We're tired. We love it, but it has probably only been just now that we've realised we have to slow down and start life without working as much, stressing and regretting."
Despite the destruction the Black Saturday fires caused, the new Cheney family home has "an open door", is "full of people considering we're out of town" and Megan has "no regrets being here".
"I don't think we fear it [happening again] – there are a few days every summer that it is in your mind," she said.
"Everyone has an opinion, but we do have a fire plan.
"The kids love it here … it is a good place."