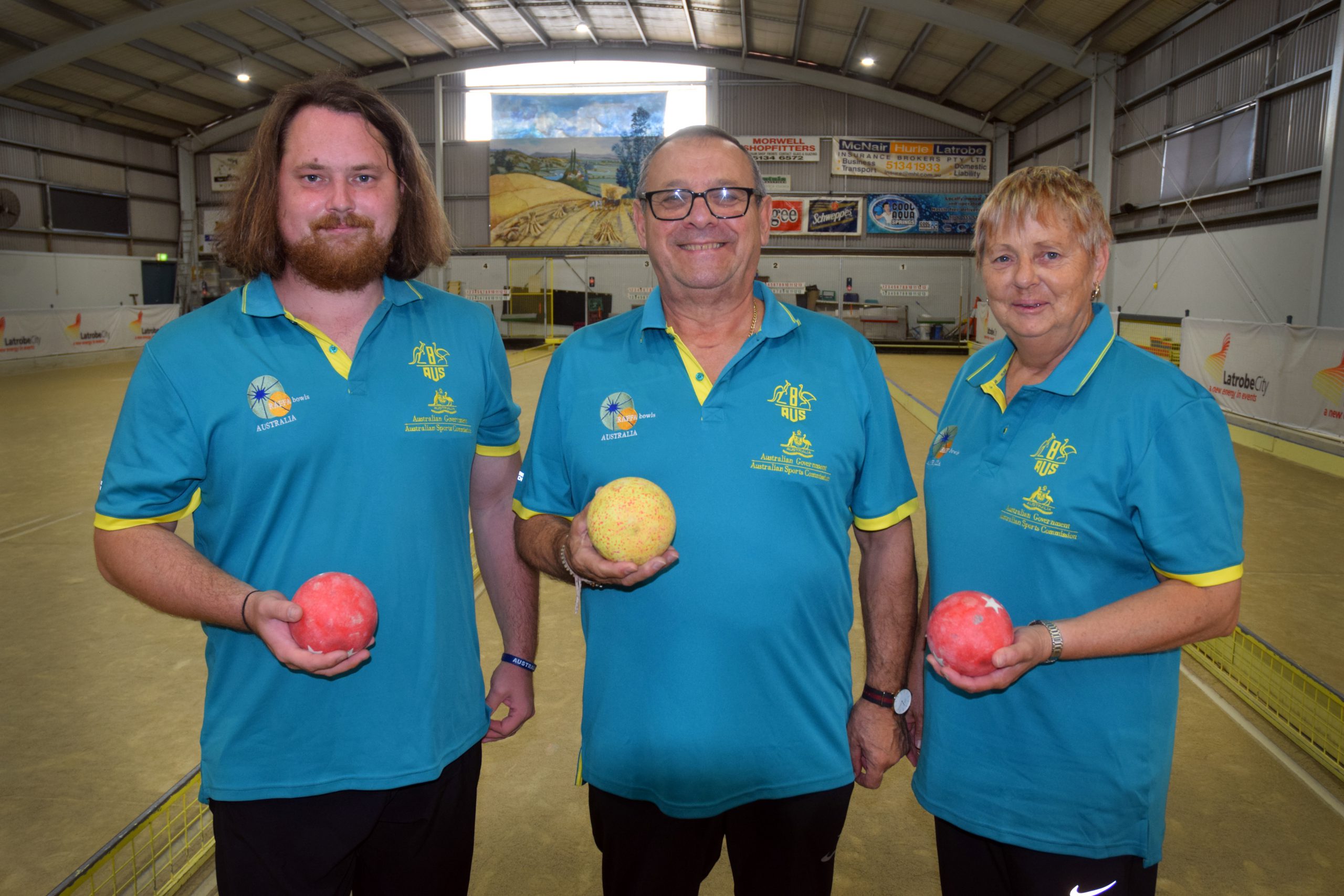 Kate Withers
Morwell mother-son duo Diane and Nick Penney may not have returned from the World Raffa Championships in Argentina with any silverware, but they did Australia proud.

The doubles pair made it through to the top 16 against some of the best countries the world and not only matched it with them but won.
Despite contracting a nasty bug, they handed defeat to power nations Hungary, Switzerland and France and some of those teams included fully-fledged professionals.
"Beating Switzerland was pretty big. They're high up," Nick said.
"I don't think our skills were any worse than a lot of them, it was just decision-making and training.
"So it was good to beat them and France and Hungary … and against France it was just good to win the way we won."
Time had run out against France and Nick and Diane found themselves three down before mounting a remarkable comeback which South American commentators described in a live stream as "impossible".
"We were down 7-10 and had two balls … we had one point, then got two and shot another ball and got four on the last end," Nick said.
"It was just … how did that happen? But I think we played pretty well together. The fact we all got along off the court [transfers] onto the court," Diane said.
"You haven't got any niggles off the court you don't take anything like that onto the court."
Coach Frank Fava, who travelled with the Penneys to Argentina, said they "were up there" with the best throughout the week-long tournament
"They beat three European teams … which is fantastic," Fava said.
"They played really well, because when they were losing a few times they got the jack. We did all the right things, played a decent game."
Nick also competed in the precision throwing and finished fifth in a tough pool which included favourites Uruguay and Austria.
Out of 23 countries in the doubles, Australia finished middle of the field in 12th.
"I think we made a few people sit up and take notice of Australia," Diane said.
"Normally you go there and it's like 'they're playing Australia, we'll chalk it up as a win', but we got through to the top 16 of the doubles."