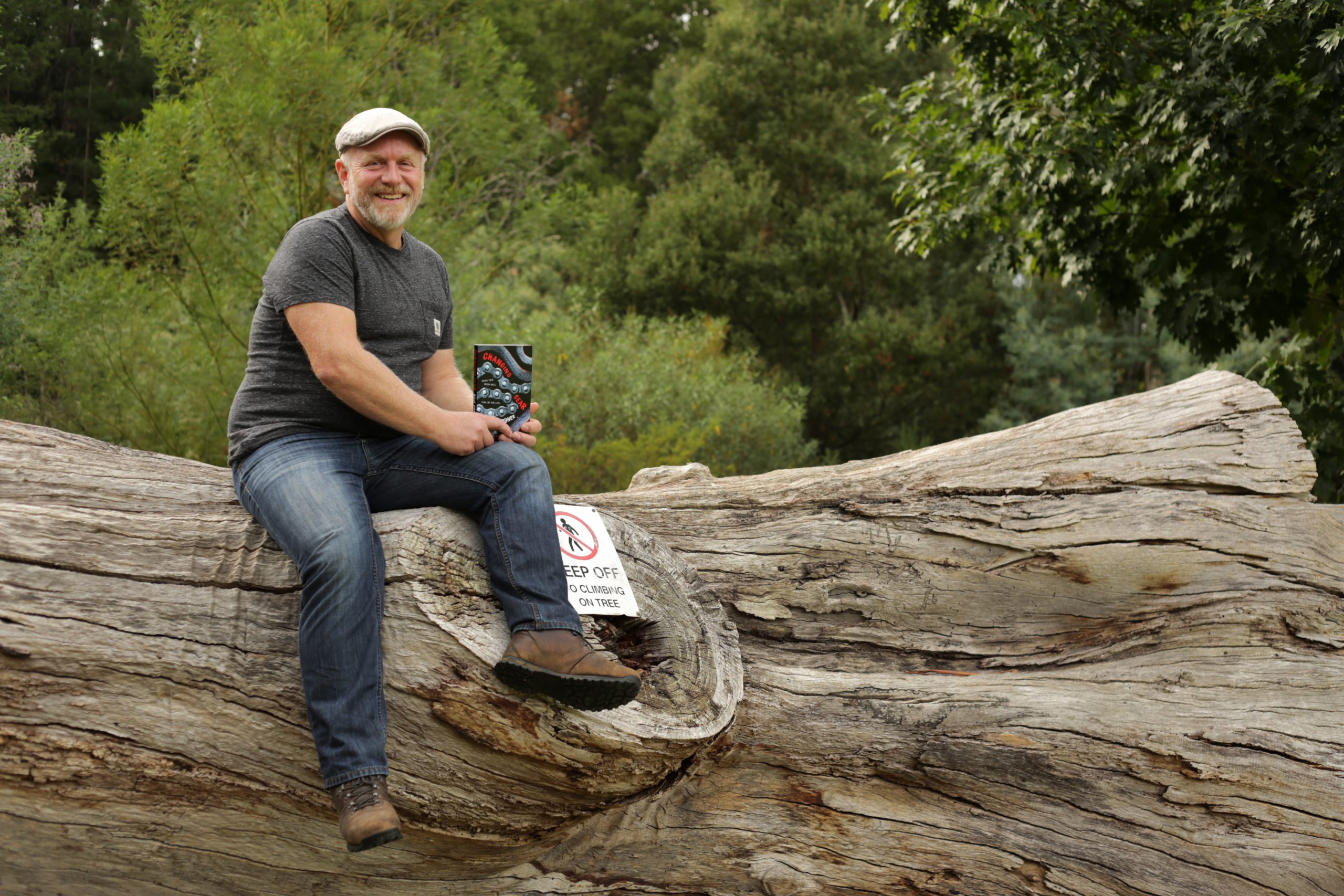 Anne Simmons
Yinnar South author Scot Gardner decided to reassess what was important.
And so went three ute-loads of books to a second-hand bookshop in Traralgon.
It was not the sign of an author making a radical late career change but rather was a "liberating" act of decluttering.
"A lot of them were first editions signed by the author … but I realised as much as I loved them they'd given me everything they were going to give," Mr Gardner said.
The action arose from an encounter on a NSW highway that also inspired a character in Mr Gardner's novel Changing Gear, shortlisted for Children's Book Council of Australia's book of the year for older readers.
Mr Gardner was on a motorbike trip across the outback when he rode past a man carrying hessian sacks in a sweat-stained hat he thought looked like "a swagman of yesterday".
"This guy had been living on the side of the road 35 years," he said.
"I'd been riding on the motorbike for five weeks at that stage and realised I'd been living pretty lean … and this guy had half of what I had.
"It started me thinking about the ideas of materialism."
The protagonist in Changing Gear, 18-year-old Merrick Hilton, meets a similar character when he is fast-approaching his year 12 exams.
"It is realist fiction which is mostly what I write and it's pretty unapologetic and if you're talking about an 18-year-old young adult there's really no holds barred in terms of content," Mr Gardner said.
"School hasn't answered all his questions so he needs to find some other way of challenging who he is and where he is going in life."
While Mr Gardner said he enjoyed his own schooling, he said he "wasn't particularly good at it".
"I thought writing was something that you used to try and impress the teachers. I had a thesaurus and I wasn't frightened to use the thing," he said.
Much of his time today in-between writing – with a national park as an office – is spent visiting schools talking to young people about writing.
But he has also been on the other side of the "battleground" as a teacher.
"I feel like teachers are as frustrated as the students sometimes," he said.
"There's so much bureaucracy and protocol they have to go through.
"I know young people struggle with school not feeling like it fits a bill."
In Changing Gear Mr Gardner presents an outsiders' view in a society hebelieves has become "quite binary".
"I don't know if that sounds wanky but it's just a sense the edges have been softened by the experience of listening to other people's stories," he said.
By writing in public spaces and making a point of taking public transport he intends to throw himself in situations with different people.
Once he overheard some people on a community work program.
"One of the guys said 'I really didn't stand much hope when I was growing up. As a five-year-old, mum put drugs in a balloon and made me eat them and spew them up when I went to visit my dad in jail'," he said.
Mr Gardner won a CBCA award in 2012 for The Dead I Know and said having another novel shortlisted was "exceptional".
"A lot of writing is like singing into a well," he said.