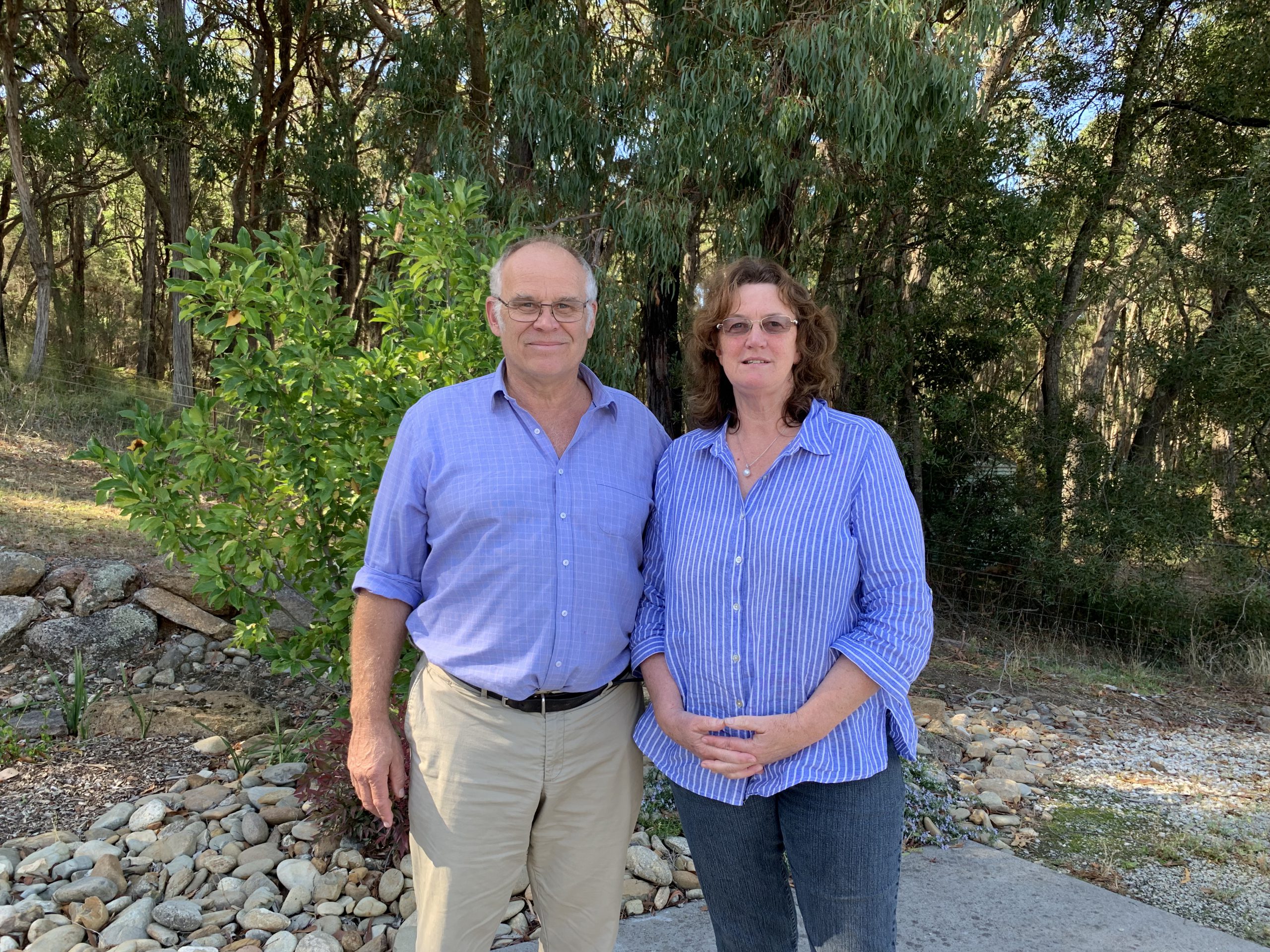 Bryce Eishold
Gippy Goat Café owner John Gommans says community support following the closure of the Yarragon establishment has been "remarkable" and has renewed calls for farmers' rights to be protected.

Mr Gommans and his wife, Penny, closed the café at the weekend blaming "constant harassment" by "abusive vegan activists" in a post on Facebook on Sunday.
It follows what Mr Gommans described as an "invasion" of 70 activists who stormed the farm in December, stealing three goats and a lamb.
In the following months, the 61-year-old says staff and customers were harassed online and in person, and the business was "no longer viable".
"We had seen a fairly dramatic drop off in business ever since the December invasion and, you know, there had been quite a campaign on social media," Mr Gommans said.
"People who had posted about their enjoyment at the café had been quite aggressively attacked on social media.
"There had also been a large number of poor reviews continually put up and we believe that would have impact on the viability of the café."
Phone calls to the Yarragon café by vegan activists were a daily occurrence, Mr Gommans said, with one staff member estimating every one in two phone calls consisted of a "tirade of abuse", criticising employees for working at the café.
The closure of the café for "walk-in public" means several people will be without work, as Mr Gommans yesterday called on politicians to protect farmers' rights.
"We had a total of eight staff employed; there were two full-timers, two were part-timers with substantial hours and then another four were casuals," Mr Gommans said.
"There is legislation available to the courts asadsasaaaasnd to those who administer the law and we're looking to them to do their job quite simply.
"For example, there is quite a bit of legislation under the Livestock Act about what you can and can't with respect to animal movements and biosecurity and I think those laws should be applied to activists as well as farmers."
The Gommans also own the Caldermeade Farm & Café on the South Gippsland Highway at Caldermeade, which they purchased in 2017, but say the closure of the Gippy Goat won't affect the south Gippsland operation.
Mr Gommans said he was overwhelmed by the support of the majority of the community who do not "support trespassers and theft", however, noted there had been "quite an undertone of threats and violence and that's something we don't condone".
He encouraged similar people in his situation to report incidents of trespass and theft to police.