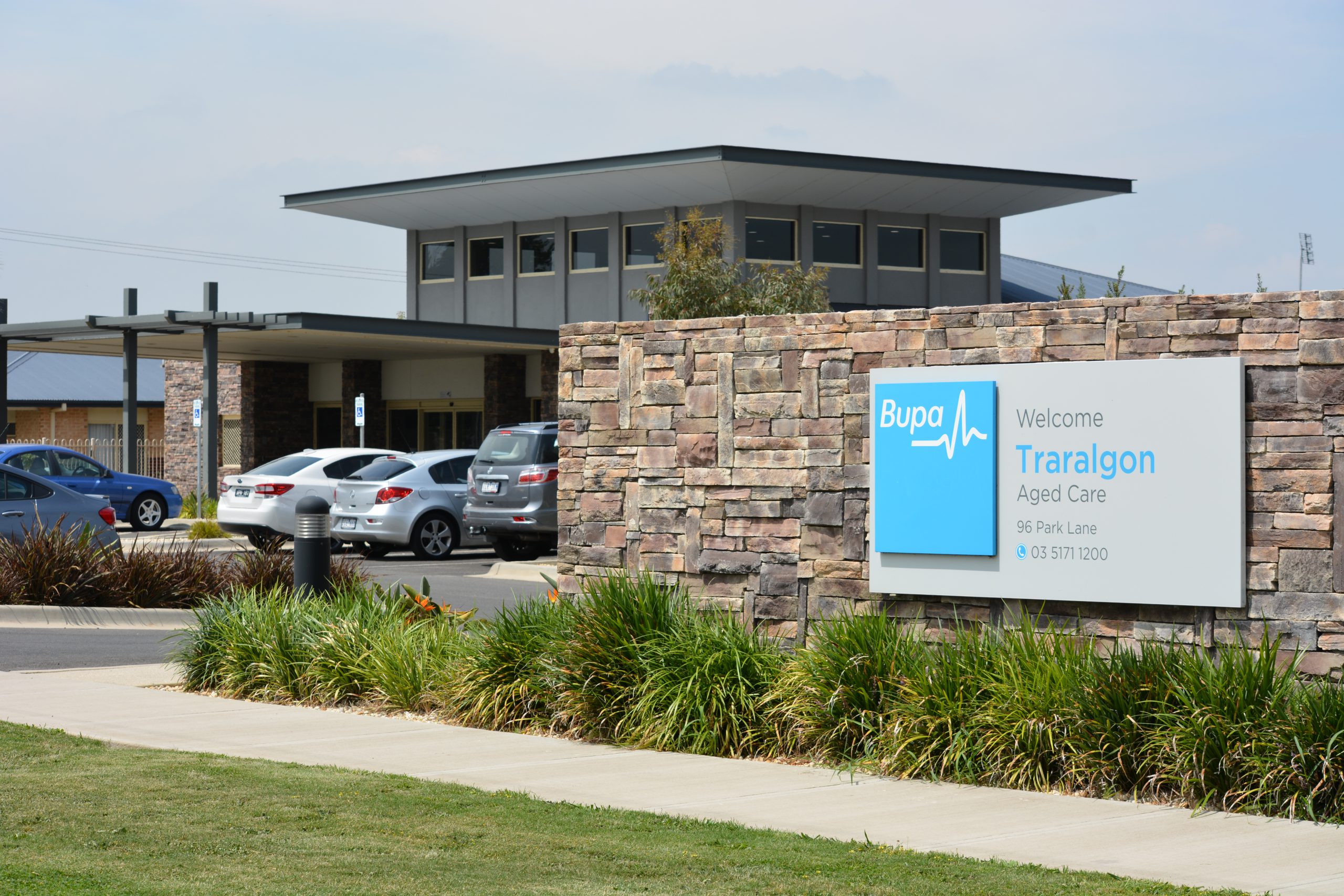 Cher Jimenez
Aged care home in crisis Bupa Traralgon may be faced with a class suit as families of residents engage a law firm involved in investigating alleged mistreatment of the elderly at nursing homes across the country.

On May 15 a lawyer from NSW-based Schofield King Lawyers met 12 families who had a loved one who lived or still lives at the Park Lane site to discuss possible legal action against the company.
The meeting took place in Traralgon with the lawyer holding one-on-one meetings with individual families the next day.
Senior counsel from Schofield King Lawyers Melissa Obrist said she was shocked to discover how some residents were being treated at nursing homes after representing an aged care worker for a work compensation case.
"I said to my boss I wanted to be part of a change. It used to be a thing where you go to a nursing home and you're poorly treated and people say it's not right. Now it's a well-known fact [and seems normal]. It's not how it should be," Ms Obrist told The Express.
Ms Obrist used social media to reach out to families at Bupa Traralgon and advised them of their rights and possible legal steps they could take against the aged care home.
"There's a lot of potential causes of action … it's just matter of sitting with a barrister and talking about what prospects there are and what needs to be done – whether it's going to be a class suit or individual cases," she said.
"It's possible that it's [going to be] a class action but it has requirements."
Ms Obrist said a class action required seven or more clients making claims against the same person, the claims should rise out of similar or related circumstances and "must give rise to a substantial common issue of law or facts."
She said while there were benefits in aiming for a class action against Bupa as it was "cost effective [and] can sometimes end up in quicker results," families should not feel discouraged.
"If it doesn't end up to be a class suit they should not to be disappointed. If you hit Bupa with individual claims, they will have same effects," Ms Obrist said.
She said families could possibly claim for neglect and abuse, dependency claims if a resident had passed away, mental harm and nervous shock for families seeing a loved one pass away, breach of contract and for overcharging of medications that were not provided to residents.
Ms Obrist said families had complained of issues such as poor quality of food being served to residents, instances where staff gave the wrong medication to an elderly person and failure to provide personal care among other concerns.
She said family members reported visiting their loved ones at the facility to feed and give them a shower after clocking out from work.
"The exhaustion on these people is huge," she said.
"One of the biggest things that stands out to me was reports of cases where buzzers were being removed so residents can't buzz [for help]."
Ms Obrist said families who had a loved one who used to be at the aged care home and had passed on could still consider legal action against Bupa.
Heather Mayes, who lost her mum at the facility last year, has taken a wait-and-see approach to see what would transpire after the meeting.
Last week Ms Mayes and other family members had a quiet get together to honour her mum, Christina Monks, who would have turned 80.
She said two days before her mother died on July 13, it took 35 minutes for the nursing staff to change her mother's syringe driver.
Ms Mayes said she was hopeful legal action would change things at Bupa.
"I'm hopeful for other residents. It could be something for them – hopefully it might help them," she said.