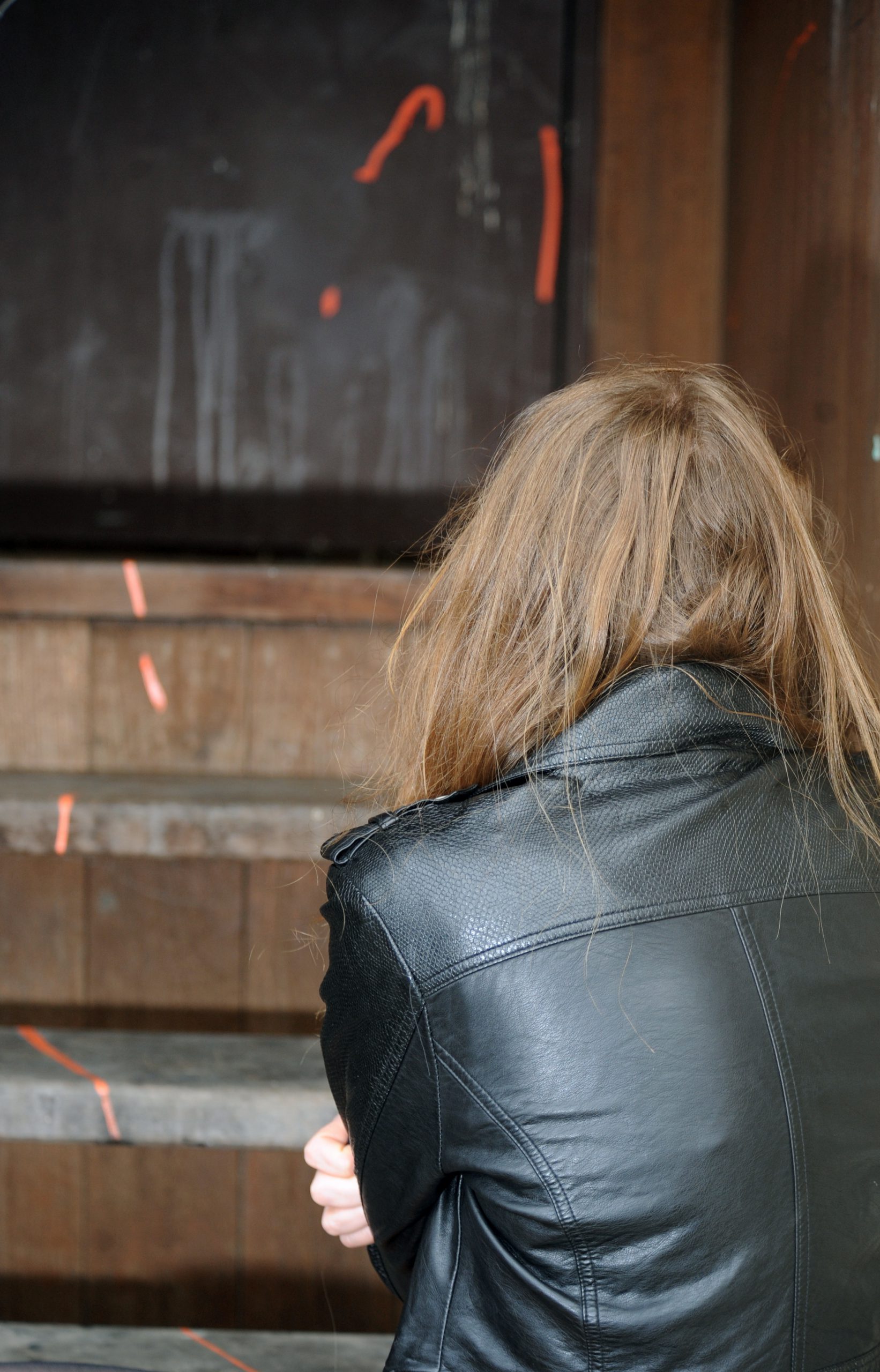 Heidi Kraak
Danielle Cowell moved to the Latrobe Valley with her four children in the hope of finding a cheap rental for them to live in.

Instead, the family of five is facing a Gippsland winter in a small caravan at Willow Grove, with no access to hot water.

On the list for public housing, Ms Cowell is playing the waiting game but is stressed about how she will shower her children in the cold weather if a house does not become available soon.
Without a car, Ms Cowell cannot drive into town to use showers at the pool.
"Winter is approaching and where we are, we're on tank water … we're having to jump in and turn the water on, turn it off and wash," she said.

"It has been very stressful."

Ms Cowell's situation is not for a lack of trying to secure housing, having approached a number of different service providers with no luck.
She made an application for housing with the Department of Health and Human Services in January and has been approved for a house but must now wait until one becomes available.
"The whole system is so frustrating," she said.
"I have emailed every minister known to man. I have taken photos of the caravan to show them what we are living in.
"We have all the supports we need but it is just waiting for the golden ticket of a house."
Ms Cowell said there needed to be more public housing available and expressed frustrations about the "red tape" she had experienced while trying to navigate the welfare system.
"It is the most dehumanising situation I have ever faced," she said.
"It has been so hard on the kids, we're all squashed in together … it is not healthy for any of us."
The state government announced its budget this week, which included a commitment to extend successful homelessness programs and to deliver on an election commitment to build 1000 new units of public housing by 2022.
However, Council to Homeless Persons chief executive Jenny Smith said Victoria had a shortfall of 102,800 social housing properties.
"The reality is there are 41,677 households on the waiting list for social housing in Victoria. This is 82,500 individual people, including almost 25,000 children," she said.
Theses concerns follow a report in The Express about how local service providers had observed an increase in visible homelessness in the region.
Council to Homeless Persons deputy chief executive Kate Colvin said stable housing was "really the most important thing" for families.
"If you have a situation where you have a family … squashed into a caravan, those children don't have room to play. Caravans are cold or they are very hot in summer," she said.
"It just doesn't allow for a normal family life."
Ms Colvin said the organisation was calling for the state government to invest in 3000 properties a year for 10 years to make up for the shortfall of public housing properties.
The state government has committed to 1000 units over three years which Ms Colvin said was "positive, but is less than what is needed".
"Without decent housing, adults really struggle to remain in work," she said.
"You also need that housing to be well-located so people can get to services and employment and education as they need to."

A spokesperson for housing minister Richard Wynne said the state budget included $209 million for 1000 new public housing properties, $50.4 million for homelessness services and $23.9 million to prioritise women and children escaping family violence.

"More than $50.4 million for homelessness services will include support for the Private Rental Assistance Program, which both prevents homelessness by helping people at risk in the private rental market and gets people re-housed quickly if they do become homeless," they said.
"This will see on-site treatment services in crisis supported accommodation, private rental assistance for over 6,000 vulnerable Victorians and the continuation of state-wide homelessness after-hours crisis services.
"Our $45 million rough sleepers' package is putting teams of outreach workers and supportive housing teams across the state, and providing additional accommodation units and onsite support."