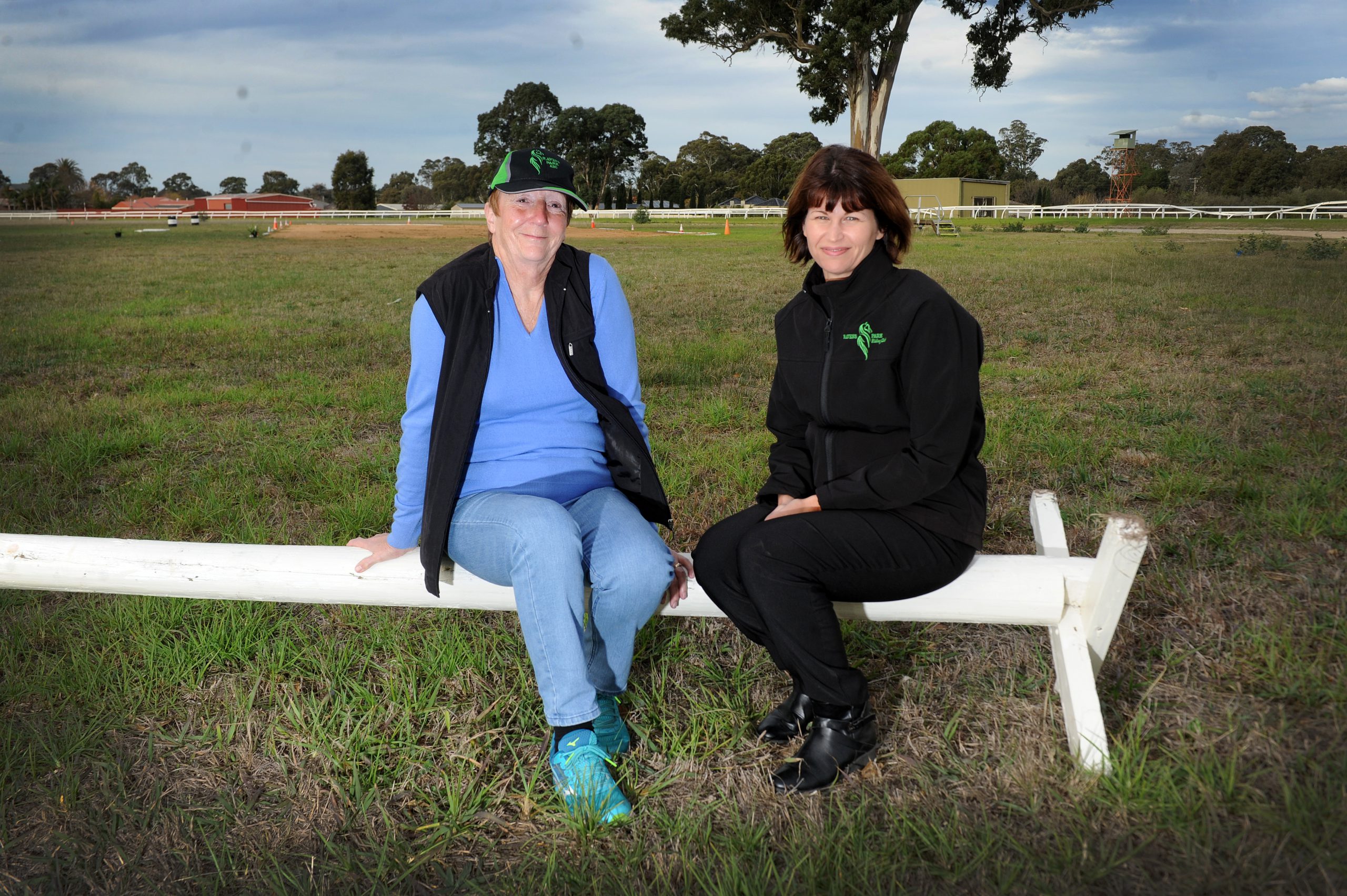 Michelle Slater
Latrobe Valley horse riders should soon be able to take part in a new discipline when Traralgon-based Raven Park Riding Club builds a mountain trails course.

Mountain trails is a new equestrian discipline from the US, in which riders and horses navigate a series of obstacles in an arena replicating some of the challenges found in the bush.
Obstacles include dirt mounds, water, gates, balancing beams and logs which can be navigated either in the saddle or in hand.
Ravens Park is applying for grants to build the course, as well as two dressage arenas, a cross country course, day yards and upgrade the club room at its grounds at the Traralgon racecourse.
It hopes the mountain trails course will be available for hire to run clinics and events.
The club is inviting locals to a trivia night in June to help raise the cash needed to contribute towards the upgrades and is calling on sponsors and financial support to help build facilities.

Ravens Park is also gearing up for its winter woollies show in June for Horse Riding Clubs Association of Victoria members to have some mid-winter fun with their mounts.
It comes as the club is attempting recoup losses after it was allegedly broken into last month and thieves stole $200 worth of soft drinks set aside to sell for a fundraising barbecue.
The offenders also broke windows and emptied a can of paint inside the clubroom.
Club secretary Alyce Jolly said the community-based, not-for-profit riding club provided a centralised area in the Latrobe Valley for people to take part in equestrian activities.
"It's more of a social club. We have trail rides and we cater for all disciplines. We make it more of a social day to support everyone in a friendly atmosphere," Ms Jolly said.
"Many members have never competed before [so] we run workshops on how to prepare a horse for showing, and show ring etiquette."
Ravens Park was formed in 2016 and secured its base at the Traralgon Racecourse last year.
The Ravens Park Riding Club celebrity-themed trivia night will be held at the Traralgon Greyhound Racing Club function room on Friday, June 7 at 7pm. Entry is $12 per person or $90 for a table of eight.
To book, email ravensparkfr@gmail.com.