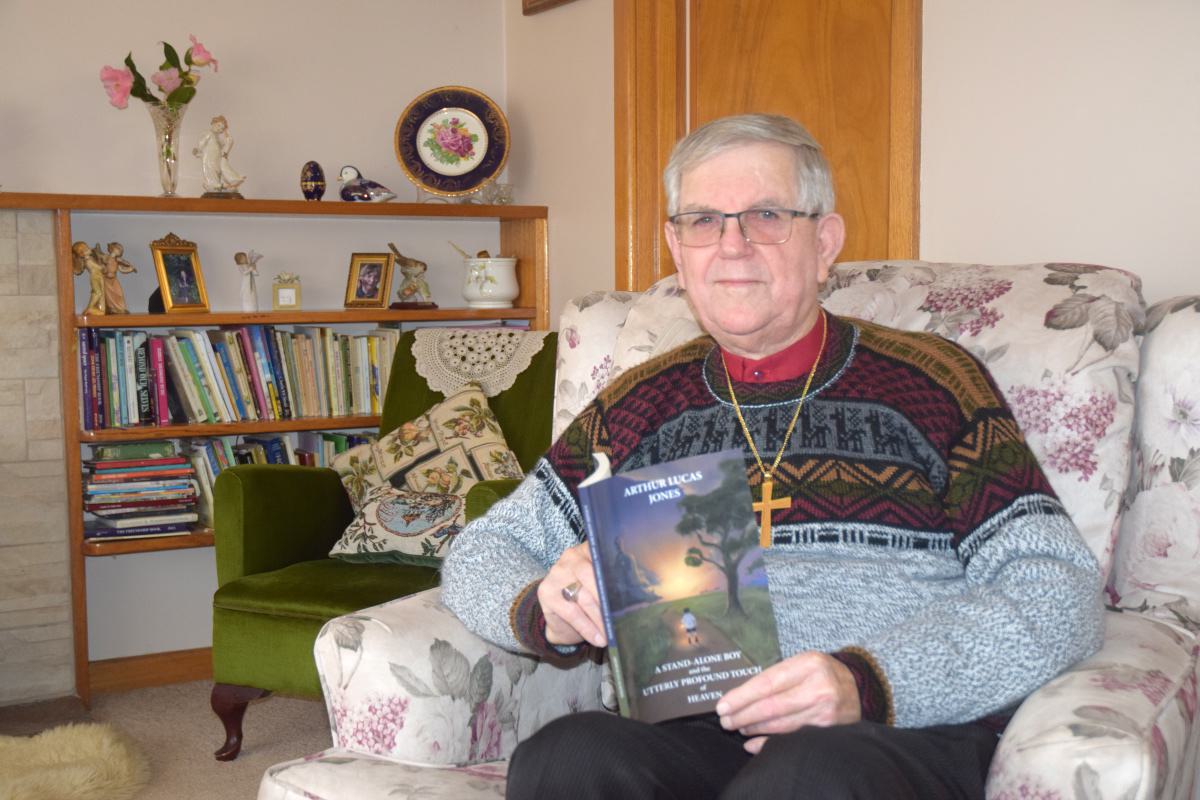 Cher Jimenez
Arthur Lucas Jones OAM grew up with few friends but there was one constant companion that stuck with him his whole life.

The friend, who he affectionately called the 'Stranger from Galilee', was unseen and yet nothing was more real to him growing up as a "stand-alone boy".
He grew up in the bush in NSW and at the age of five or six he knew what his life purpose was.
He talked to everyone about Jesus and even dressed up like a priest and performed communion with kids around the neighbourhood.
He talked about Jesus everywhere and while other kids were fine with his stories, others were not as happy.
One time he got beaten up in school by a boy he refused to call 'King Mark'.
"I didn't like the kids in school. I thought they were off the planet," the retired Anglican bishop said.
He refused to consider himself a "convert" as he "always knew" what to believe, however, there was one experience that changed his life forever and directed him towards his spiritual journey.
"One day I sat in St John's Church while the children cavorted noisily in the nearby schoolyard at playtime. I was about eight years old. Suddenly the cross on the altar became transparent and I saw through it and beyond it. There was Christ on the Cross, suffocating and dying," Bishop Jones wrote in his newly-published book A Stand-Alone Boy and the Utterly Profound Touch of Heaven.
An autobiography, the book chronicles Bishop Jones' spiritual journey and the many instances where he saw and felt heaven on earth.
In 1994 he was ordained as Gippsland Anglican church's ninth bishop and became the first bishop to hail from the area.
He grew up in a poor Anglican family of non-churchgoers.
"I was a boy with deep spiritual appreciation in a family that wasn't like that," he told The Express.
The oldest child and the only son in the family, Bishop Jones' parents took his decision to pursue the call to priesthood differently. His mother was fine with it but his father was initially unhappy.
"He said: 'you will make no money out of it and it'll be a waste of a good mind'," Bishop Jones recalled.
In the seminary he felt more attuned to the experiences he could not understand but had been feeling all along.
He said he felt a sense of awe which he understood was the presence of God. He calls it "conversational spirituality", an experience where he had a direct line to God and the communication was two-way.
"I talk to Christ like he was like my mother," the 84-year-old retired bishop, who is now based in Traralgon, said.
He went to theological school at 28 as a husband and a father of three. He graduated from London and Deakin universities and holds a masters and a PHD in Australia.
He continued his ministry work in Panama for six years and retired as Gippsland's bishop in 2011. In between and even after he retired, he lectured at a seminary in the Philippines until he came home to Australia in 2016.
Bishop Jones said his experience in developing countries – seeing poverty first-hand and witnessing the suffering of the have-nots – reinforced his belief in seeing good in the midst of destitution.
"I hope that my journey may inspire others to become more aware of the utterly profound touch of heaven in their most stand-alone moments on their pilgrimage" the book reads.