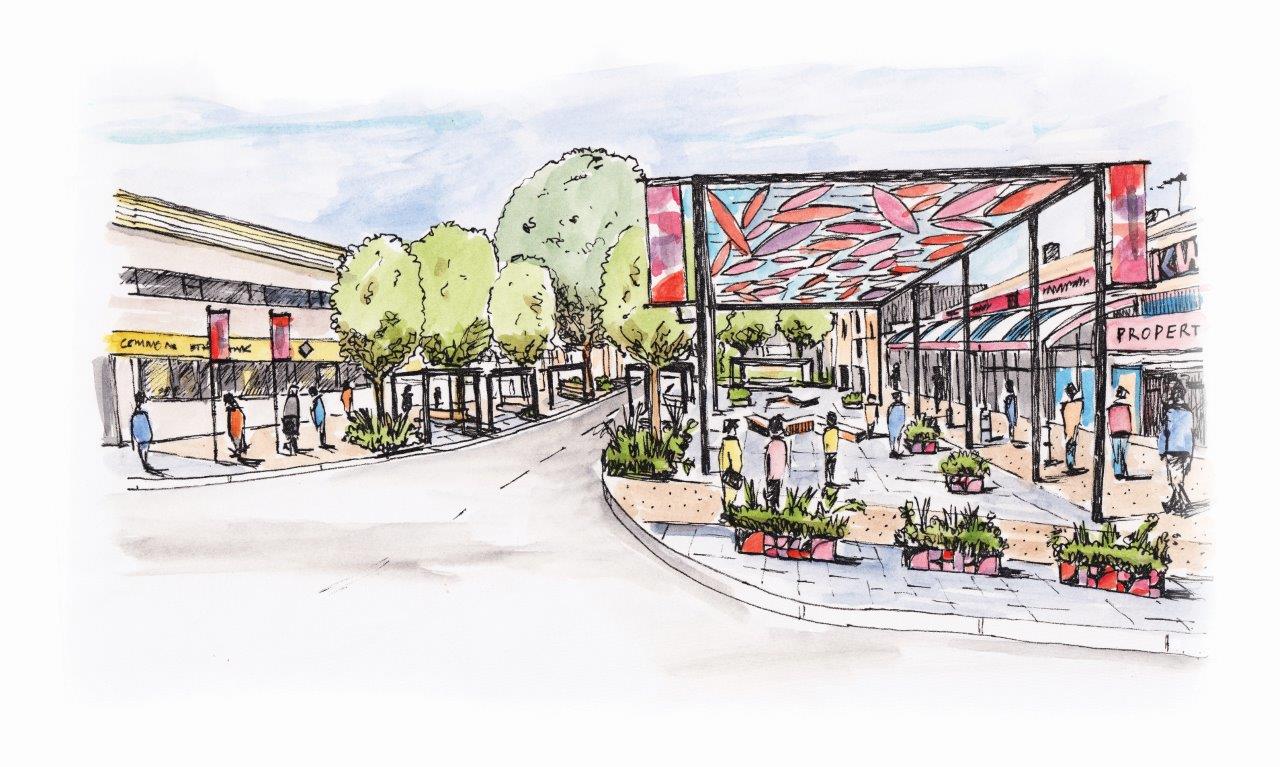 Heidi Kraak
Construction has begun along Morwell's Commercial Road to revitalise the town's central business district.

Businesses along Commercial Road, which has temporarily been turned into a one-way street, will remain open during the six-month construction period and council will make changes to parking conditions to ensure customers can still access shops.
New trees and gardens will be installed, the three existing parklets will be refurbished and nine more parklets with associated gardens, outdoor dining and decorative lights will be built, and a community gathering space with a shade structure, café seating and casual seating will be created in Tarwin Street.
Council will also provide infrastructure to support festivals, events and markets.
Business owners along Commercial Road were excited to see the final product of the works, however, some were concerned reduced parking may impact sales.
Commercial Road retailer Viva Shoes & Bags manager Sandra McPhie said construction had not impacted on business yet, however, said the street was losing too many carparks.
"We're fine. It has been a good year so hopefully this doesn't affect us too much," she said.
"If customers want something, they will find a park eventually.
"It isn't affecting business at the moment, but we are losing too many carparks."
Fashions in the Valley business owner Sharon Ciantar said she had to change her operating hours while the construction works were happening.
She said the landscaping would make the CBD look nicer but believed attracting retailers to fill empty shopfronts would be more effective in improving sales for all of the businesses in the area.
"I think what council needs to do is fill the empty premises. That will bring more business to the area," she said.
People were looking for a "shopping experience", Ms Ciantar said, and more businesses, particularly fashion retailers, were needed to attract customers to the CBD.
"I'm happy to have some competition," she said.
"If we had some young fashion businesses, some men's fashion, some homewares, I think it would bring people in."