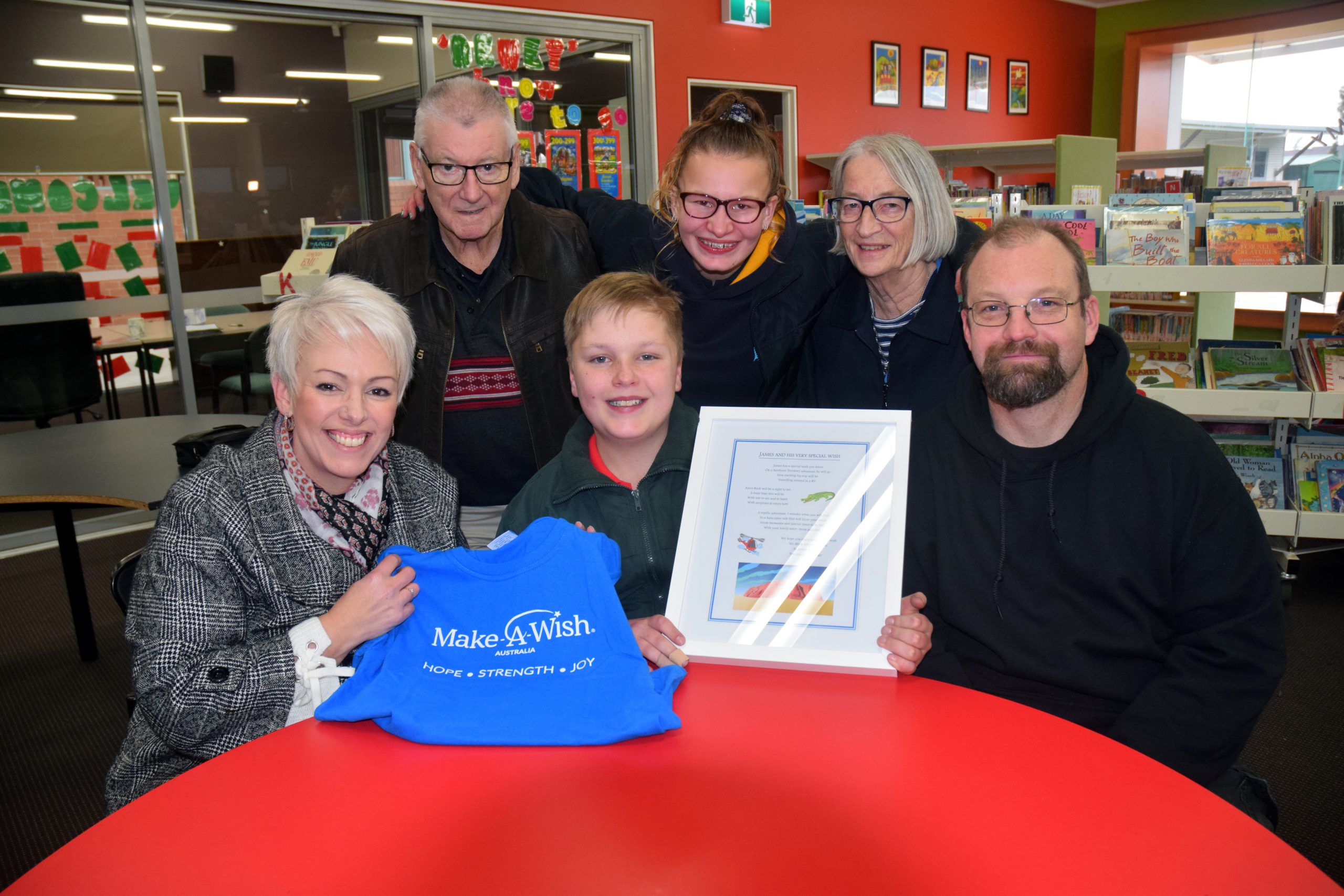 Heidi Kraak
While holidays to outback Australia are not uncommon, 12-year-old James Harbour's upcoming family holiday to central Australia will be particularly special.

Born with a congenital heart defect which meant the left side of his heart did not develop properly, the Sacred Heart student was successfully nominated to receive a wish from the Make a Wish Foundation.
He and his family will set off for Alice Springs on Tuesday to visit Uluru and drive through the desert in an RV.
A love of fictional TV personality Russell Coight, Crocodile Dundee and Steve Irwin helped James decide on the outback adventure for his trip which will include a visit to a crocodile park and a helicopter ride over Uluru.
The wish was formally announced at a school assembly with family and friends watching on.
James' mother Brooke said James underwent a number of heart surgeries before he was five years old, and had to regularly travel to the Royal Children's Hospital in Melbourne for check-ups.
James is also limited in the sports and physical activities he can participate in, as he often struggles to "keep up with" the other kids.
"He played football until last year which we had to beg the cardiologist to allow," Brooke said.
"But he just couldn't keep up towards the end of last season so he decided not to do it this year."
Brooke said the family had noticed James was getting more tired.
"Which is basically what we were told would happen, was that his heart would get a bit tired," she said.
"So he has started to do a little bit of personal training which is not a team sport."